Public and Campus Safety
---
Risk Reduction Tips
Vanderbilt Security & Safety Reference Phone Numbers
Know Your Rights: What to Do If You're Stopped by the Police
If You Are Stopped For Questioning
If You're Stopped In Your Car
If You're Arrested Or Taken To A Police Station
In Your Home
Finding A Lawyer
The Vanderbilt University Police Department (VUPD) takes campus security very seriously and is committed to the efforts to maintain a safe, secure environment for Vanderbilt students, faculty, staff and visitors.  Personal safety is a priority at Vanderbilt.  Maintaining a safe campus requires a dedicated partnership between the members of the Vanderbilt community and the VUPD.
Identification Cards: All students, faculty, and staff members at Vanderbilt University are issued identification cards.  The cards may be used to gain access to certain locations and may be used to make purchases from university facilities. Lost University ID cards should be reported immediately to the card by telephone at 2-2273 or on-line athttp://www.vanderbilt.edu/commodorecard/index.html.  In addition, a stolen card should be reported to the VUPD immediately.
Emergency Phones: More than 100 emergency telephones are located throughout the university campus and medical center.  Each phone has an emergency button that, when pressed, automatically dials the VUPD Communications Center.  An officer will be sent to check on the user of the phone, even if nothing is communicated to the dispatcher.  An emergency response can also be activated by dialing 1-1911 from any campus phone.  Cell phone users can dial 615-421-1911 to summon an emergency response on campus.  For off-campus emergencies, dial 911. Only call 911, however, for life-threatening emergencies such as fires, serious injuries, etc.  For non-life-threatening emergencies such as reporting theft, break-ins, property damage, etc, please call 862-8600 to optimize the 911 emergency resources.  For more information on what constitutes an emergency, go to: https://www.nashville.gov/Emergency-Communications-Center/9-1-1-Caller-Tips.aspx
VUMC Shuttle Services: The Vanderbilt University Medical Center (VUMC) shuttle service operates between the Medical Center and distant parking lots on weekdays only. VUMC shuttle service is not available on weekends.  For VUMC shuttle information, call x61215.
Vandy Vans: The Vandy Vans escort system, administered by VUPD, provides van escorts to designated locations on campus during the fall and spring semesters.  The services consist of vans that operate from 5:00 p.m. to 5:00 a.m. The vans follow three routes on campus.  Additional information about Vandy Vans (including routes and schedules) is available at  http://police.vanderbilt.edu/services/vandy-vans/ or by calling x22558 .
Walking Escort Service: VUPD also provides walking escorts for students, faculty, and staff walking to and from any locations on campus during the nighttime hours.  The telephone number to call for a walking escort is x18888 (or 421-8888 off-campus).
RISK REDUCTION TIPS
Personal Safety
Walk or jog in groups of three or more.
Be aware of your surroundings
Be aware of crimes on campus
Avoid isolated or dark areas
Travel with confidence and a purpose
Do not wear earphones while walking or jogging
If you can't find a travel companion, use the escort service on campus, no matter how short the distance.
Before exiting a building or car, look around the area for anything suspicious.
If confronted by a situation, try to remain calm.
If it is safe to do so, try to get a detailed description of suspects or suspicious persons and/or their vehicle(s).
Before parking at night, call or stop by the VUPD headquarters at 2800 Vanderbilt Place. Ask for an officer to meet you and to escort you from your parking space.
Know the locations of emergency telephones.
Do not use ATMS (automated bank teller machines) alone, at night, or when someone suspicious is nearby.
Avoid strangers; you do not have to stop and talk to them.
If you are being followed, go to the nearest area of safety.
Stay alert, and plan ahead for "What if…?"
Residential/Workplace Safety
Know your neighbors or co-workers; you are the best one to determine who does not belong.
Do not prop open exterior doors.
When entering a building with access control in place, do not allow strangers to enter behind you.
Always lock your door when you leave, sleep or work late.
If you see someone you consider suspicious or out of place, call Vanderbilt Police immediately.
Protecting Your Identity & Property
Identity Theft Protection http://www.ftc.gov/bcp/edu/microsites/idtheft/
Register your bicycle with the Police Department.
Record the serial numbers of your belongings. Engrave or permanently mark items with a unique identifying number.
Keep your car locked. Store items out of sight or in your room/office.
Coats, backpacks, and purses should remain with you or be locked up.
Vanderbilt Security & Safety Reference Phone Numbers
On-Campus Resources:
Emergency – 421-1911 (off campus), 1-1911 (on-campus)
Non-emergency – 322-2745 or 321-8873 (off campus), 1-VUPD or 1-8873 (on-campus)
Crime Prevention – 322-2558
Escorts – 421-8888
Lost & Found – 343-5371
VUMC Emergency Room – 322-3391
Student Health – 322-2427 (for student non-emergency illness & injury)
Occupational Health Clinic – 936-0955 (work-related injuries or exposures)
Poison Center Hotline – 936-2034
Environmental/Safety Hazards
Environmental Health and Safety – 322-2057
Plant Operations (campus) – 343-9675
Plant Services (Medical Center) – 322-2041
Information Technology Services (telephone repair) – 421-1611
Counseling/Support/Information
University Counseling Center – 322-2571 (counseling services and referrals for students, staff, faculty and family members)
Employee Assistance Program – 936-1327 (counseling, referrals, violence in the workplace issues)
International Student & Scholar Services – 322-2753 (advocacy & support for international students, scholars and their dependents)
Office of Alcohol and Other Drug Education – 343-4740
Margaret Cuninggim Women's Center – 322-4843
Project Safe – 322-1333
Office of Housing & Residential Education – 322-2591
Office of University Chaplain & Affiliated Ministries – 322-2457
Employee Relations – 322-7259 (conflict resolution issues between staff members or between staff & supervisors)
Opportunity Development Center – 322-4705 (issues involving sexual harassment, racial bias, discrimination, equal access)
University Traffic & Parking – 322-2554
Medical Center Parking Office – 936-0686
VUMC Shuttle Services – 936-0686
Off-Campus Resources:
Metro General Hospital Emergency Room – 341-4000
Metro Nashville Police Department – 862-8600 (non-life threatening emergency)
Crime Stoppers – 74-CRIME (to give an anonymous tip on a crime)
Metro Police Sex Abuse Unit – 862-7540
Metro Police Domestic Violence Unit – 880-3000
District Attorney's Office Victim-Witness Program – 862-5500 (legal questions)
Victim Intervention – 862-7545
Crisis Intervention Center – 244-7444 (24-hour assistance)
Rape & Sexual Abuse Center – Crisis Line 1-800-879-1999
YWCA Domestic Violence Program & Shelter – 297-8833
*Excerpted from Annual Security Report at Vanderbilt.

Know Your Rights: What to Do If You're Stopped by the Police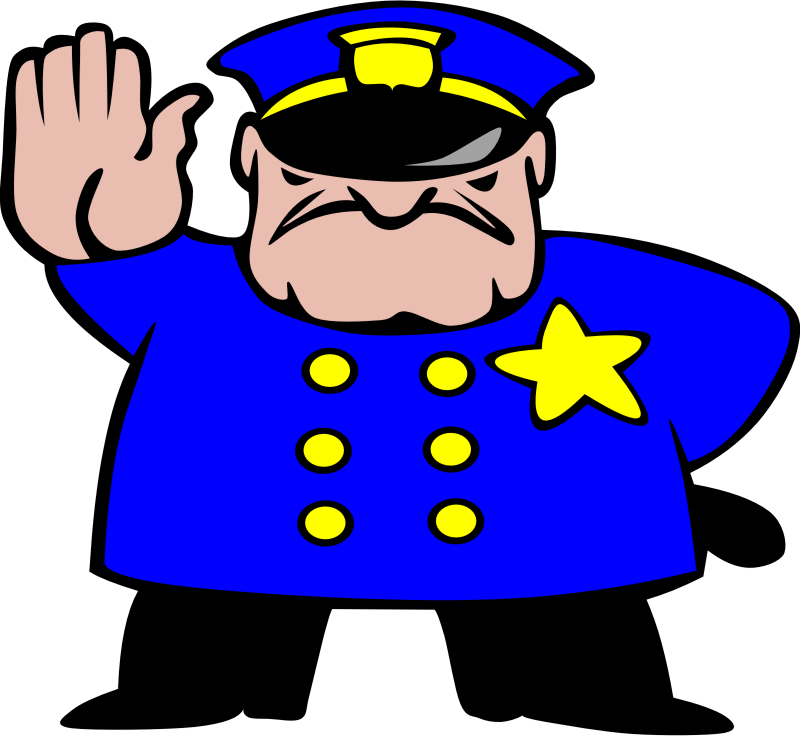 To fight police abuse effectively you need to know your rights. There are some things you should do, some things you must do and some things you cannot do. If you are in the middle of a police encounter, you need a handy and quick reference to remind you what your rights and obligations are.
Print this page and carry it in your wallet, pocket, or glove compartment to give you quick access to your rights and obligations concerning police encounters.
Think carefully about your words, movement, body language, and emotions.
Don't get into an argument with the police.
Remember, anything you say or do can be used against you.
Keep your hands where the police can see them.
Don't run. Don't touch any police officer.
Don't resist even if you believe you are innocent.
Don't complain on the scene or tell the police they're wrong or that you're going to file a complaint.
Do not make any statements regarding the incident. Ask for a lawyer immediately upon your arrest.
Remember officers' badge and patrol car numbers.
Write down everything you remember ASAP.
Try to find witnesses and their names and phone numbers.
If you are injured, take photographs of the injuries as soon as possible, but make sure you seek medical attention first.
If you feel your rights have been violated, file a written complaint with police department's internal affairs division or civilian complaint board.
1. What you say to the police is always important. What you say can be used against you, and it can give the police an excuse to arrest you, especially if you bad-mouth a police officer.
2. You must show your driver's license and registration when stopped in a car. Otherwise, you don't have to answer any questions if you are detained or arrested, with one important exception. The police may ask for your name if you have been properly detained, and you can be arrested in some states for refusing to give it. If you reasonably fear that your name is incriminating, you can claim the right to remain silent, which may be a defense in case you are arrested anyway.
3. You don't have to consent to any search of yourself, your car or your house. If you DOconsent to a search, it can affect your rights later in court. If the police say they have a search warrant, ASK TO SEE IT.
4. Do not interfere with, or obstruct the police — you can be arrested for it.

If You Are Stopped For Questioning
1. It's not a crime to refuse to answer questions, but refusing to answer can make the police suspicious about you. If you are asked to identify yourself, see paragraph 2 above.
2. Police may "pat-down" your clothing if they suspect a concealed weapon. Don't physically resist, but make it clear that you don't consent to any further search.
3. Ask if you are under arrest. If you are, you have a right to know why.
4. Don't bad-mouth the police officer or run away, even if you believe what is happening is unreasonable. That could lead to your arrest.

If You're Stopped In Your Car
1. Upon request, show them your driver's license, registration, and proof of insurance. In certain cases, your car can be searched without a warrant as long as the police have probable cause. To protect yourself later, you should make it clear that you do not consent to a search. It is not lawful for police to arrest you simply for refusing to consent to a search.
2. If you're given a ticket, you should sign it; otherwise you can be arrested. You can always fight the case in court later.
3. If you're suspected of drunk driving (DWI) and refuse to take a blood, urine or breath test, your driver's license may be suspended.

If You're Arrested Or Taken To A Police Station

1. You have the right to remain silent and to talk to a lawyer before you talk to the police. Tell the police nothing except your name and address. Don't give any explanations, excuses or stories. You can make your defense later, in court, based on what you and your lawyer decide is best.
2. Ask to see a lawyer immediately. If you can't pay for a lawyer, you have a right to a free one, and should ask the police how the lawyer can be contacted. Don't say anything without a lawyer.
3. Within a reasonable time after your arrest, or booking, you have the right to make a local phone call: to a lawyer, bail bondsman, a relative or any other person. The police may not listen to the call to the lawyer.
4. Sometimes you can be released without bail, or have bail lowered. Have your lawyer ask the judge about this possibility. You must be taken before the judge on the next court day after arrest.
5. Do not make any decisions in your case until you have talked with a lawyer.

In Your Home
1. If the police knock and ask to enter your home, you don't have to admit them unless they have a warrant signed by a judge.
2. However, in some emergency situations (like when a person is screaming for help inside, or when the police are chasing someone) officers are allowed to enter and search your home without a warrant.
3. If you are arrested, the police can search you and the area close by. If you are in a building, "close by" usually means just the room you are in.
We all recognize the need for effective law enforcement, but we should also understand our own rights and responsibilities — especially in our relationships with the police. Everyone, including minors, has the right to courteous and respectful police treatment.
If your rights are violated, don't try to deal with the situation at the scene. You can discuss the matter with an attorney afterwards, or file a complaint with the Internal Affairs or Civilian Complaint Board.
Produced by the American Civil Liberties Union http://www.aclu.org/police/gen/14528res20040730.html .

Finding a Lawyer
If your circumstances necessitate legal help, here are two resources that can connect you to a lawyer: