Meet Our Staff
Professional Staff
DeAnte' Smith | Director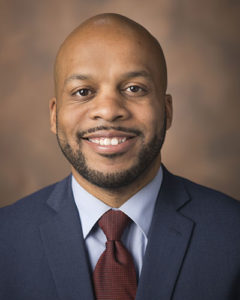 Top 5: Context | Achiever | Responsibility | Input | Relator
DeAnte' Smith is a native of Jackson, Ms. He has a Bachelor's degree in Information Technology and Communications, a Master's degree in Counseling Student Personnel, and he has been working in Higher Education since 2008. Prior to working at Vanderbilt, he served as the Director of Greek Life at Southeast Missouri State University and the Assistant Director of Student Engagement at the University of North Alabama. He has a passion for student engagement, student development, and working with student organizations. He has been a presenter at multiple conferences that have a focus on supporting student organizations on college campuses. He is committed to developing students and building relationships at Vanderbilt. Go Dores!
Adrienne M. Watson | Assistant Director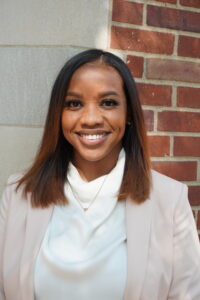 Top 5: Input | Discipline | Intellection | Maximizer | Harmony
Adrienne M. Watson was born and raised in Kansas City, MO., and attended the University of Central Missouri where she earned both her Bachelor and Masters degree in Communication. She has worked in higher education for 8 years with experience in recruiting, advising, large-scale programming, and what she is most passionate about, student development. Her zeal for higher education and student development led her to create a community program for first-generation, historically marginalized, and low-income students, The College G.E.N.E.S.I.S. (Getting Educated NOW Early So I Succeed), to learn about all things college. She has worked with and mentored countless students over the years and has found she is most fulfilled when she helps students with- as she puts it, "how to college". What motivates Adrienne is being the individual for students she wished she had on campus.
Adrienne enjoys taking part in civic engagement and community service with different community organizations. In her spare time, she enjoys reading or watching reality tv, eating Chick-fil-a and rooting for her favorite sports team, the Kansas City Chiefs.
Wil De Los Santos | Program Manager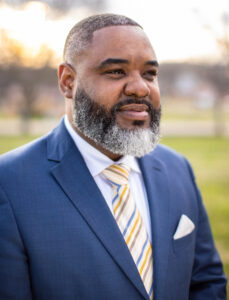 Top 5: Harmony | Consistency | Restorative | Developer | Includer
Wilalberto (Wil) De Los Santos grew up in the Bronx, NY and earned his Bachelor's degree in Radio/Television Production and Black Studies from SUNY New Paltz. After earning his Master's degree in Africana Studies from the University at Albany, he traveled to Senegal, Cote D' Ivoire and Ghana to learn more about the vast cultural influences in West Africa.
His desire to uplift undergraduate students led him to serve with First-year Programs and Leadership Development at Marist College where he provided academic and fostered an environment for life-long learning and personal leadership development mentoring support for first-year students through his Orientation, Welcome Week, and the Emerging Leaders Program.  At Vanderbilt, through SOLS, he equips Student Organization Officers and advisers with information and resources to empower their members to engage and create meaningful experiences that help them add value to their communities.  During his free time, you could find Wil cheering on his oldest son at a game or taking, both of his boys to the park, or going on a fun family outing.
Mike Rahimzadeh | Program Coordinator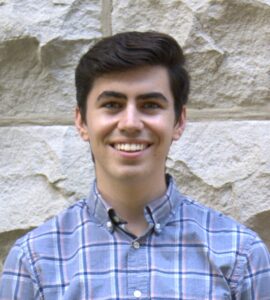 Top 5: Includer | Adaptability | Positivity | Maximizer | Context
Mike Rahimzadeh recently earned his Master's in the Higher Education Administration program here at Vanderbilt's Peabody College. Originally from Richmond, Kentucky, he received his bachelor's degree in Anthropology from Princeton. Mike's previously been seen around Nashville as a Program Assistant in the Office of Service-Learning at Belmont and a Research Assistant for the Tennessee Education Research Alliance, and he's thrilled to now be joining the SOLS team. On the weekends, Mike is probably exploring the local food scene or trying to score concert tickets.
Caroline Wilson | Program Coordinator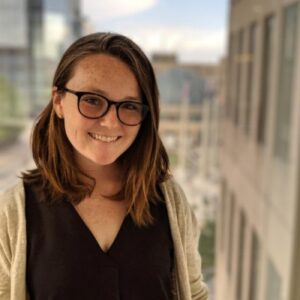 Top 5: Arranger | Context | Harmony | Relator | Learner
Caroline Wilson recently earned her Master's in the Human and Organizational Development program here at Vanderbilt's Peabody College. Originally from Huntsville, Alabama, Caroline received her bachelor's from Vanderbilt and spent two years working as a consultant in Dallas before returning to Nashville and Vanderbilt for graduate school. While at Peabody, she worked with both the HOD Capstone Team and the Office of Student Engagement and Well-Being. Caroline is excited to continue her work at Vanderbilt and is thrilled to be joining the SOLS team. In her free time, she is enjoying the Nashville food scene, collecting more books than she can read, and exploring area trails.
Madison Woods | Program Coordinator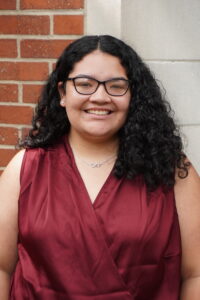 Top 5: Input | Strategic | Ideation | Communication | Individualization
Madison Woods (she/her) is originally from Memphis, TN. She graduated from The University of Tennessee in Knoxville with her Bachelor's degree in psychology. She then earned her Master's degree in Higher Education and Student Affairs at The Ohio State University. There, Madison was a graduate assistant for the Center for Belonging and Social Change, working primarily with education and empowerment programming. Her professional interests lie in the intersection of community engagement, leadership education and development, and justice. Outside of work, she enjoys spending quality time with family and friends outdoors or playing games!
Charlie Zimmerman | Graduate Assistant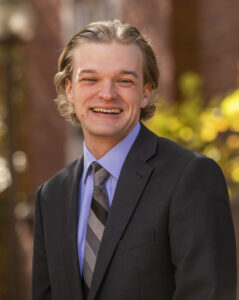 Top 5: Relator | Achiever | Responsibility | Context | Learner
Charlie Zimmerman is a second-year graduate student pursuing a M.Ed. in Leadership and Organizational Performance. Charlie is from Delaware, Ohio and recently earned a B.A. in History from Ohio State University. He is passionate about leadership training and culture development, working with several organizations in the summers during undergraduate studies to design training programs. Charlie was also heavily involved in student government and the Department of Recreational Sports at Ohio State. In his time outside of work and class can be found attending any local sporting event, concert or exploring a museum.
Olivia Campbell| Graduate Assistant
| | |
| --- | --- |
| | Olivia Campbell is a second-year graduate student pursuing a M.Ed. in Multilingual Learner Education. Olivia is from Knoxville, Tennessee and recently earned a B.A in Spanish from East Tennessee State University. She is passionate about equity in education, language learning, and building community where she works. During her time in undergrad, she worked as a dance teacher and campus tour guide, as well as an interpreter for local elementary and middle schools. Outside of the office and classroom, Olivia can be found trying new coffee shops, reading a new book, or on a run at Shelby Park! |