Self-Directed Tools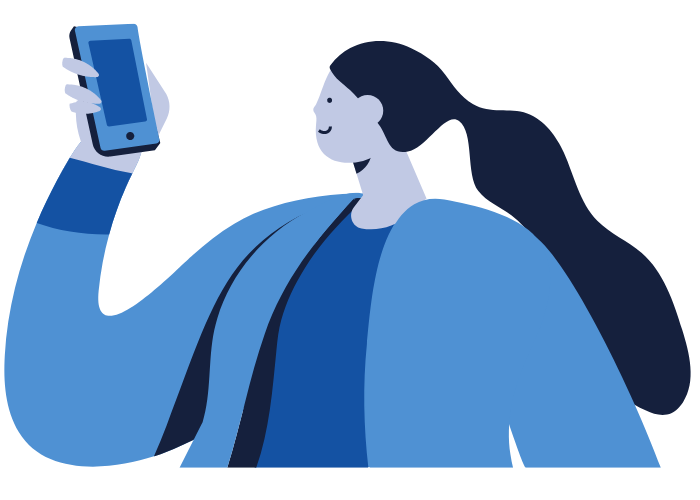 Vanderbilt's Student Care Network serves as your primary source for physical and mental health care, but it's not always possible or convenient to meet with on-campus support staff. To ensure you have support anywhere at any time, Vanderbilt has provided a variety of resources to supplement SCN services.
Apps
The below apps can be downloaded to your mobile device to help you prioritize, manage, and implement strategies to enhance your wellbeing. Search for and download the apps on Google Play (for Android) or through the Apple App Store. Some applications may also be accessed using your web browser.
Please Note: The following resources are not affiliated with Vanderbilt University.
| App | Description | Android | iPhone |
| --- | --- | --- | --- |
| A Friend Asks | Offers warning signs of suicidal ideation and tips for getting help for a friend (or yourself) who may be struggling with thoughts of suicide. | Yes | Yes |
| Breathe2Relax | Provides instruction and guidance on breathing for stress management, mood stabilization, anger control, and anxiety. | Yes | Yes |
| Apple Health | Highlights four categories: Activity, Sleep, Mindfulness, and Nutrition. Health suggests great apps from each category to get you going, and the Today view shows all your stats at a glance to help you stay on track. | No | Yes |
| Calm | Helps to bring clarity, joy, and peace to your life with guided meditations, sleep stories, breathing programs and relaxing music. | Yes | Yes |
| AnxietyCoach | Mayo Clinic Anxiety Coach is a comprehensive self-help tool for reducing a wide variety of fears and worries from extreme shyness to obsessions and compulsions. Anxiety Coach helps you make a list of feared activities and then guides you through mastering them one by one. Through this experience you can increase your confidence as you become less fearful and worried. | Yes | Yes |
| Happify | A self-guided app that aims to increase positive emotions through exercises and games supported by positive psychology and mindfulness. | Yes | Yes |
| Headspace | Unique daily guided meditations to help reduce anxiety and stress | Yes | Yes |
| Innerworld | Your virtual sanctuary for mental health support, connecting you with a 24/7 community, guided events, and Cognitive Behavioral Immersion. Available on your iPhone, iPad, computer, or Meta Quest headset. For more info check out this video. | No (coming soon!) | Yes |
| Mealboard | Helps plan health meals, grocery lists, and recipes based on what you have in the fridge. | Yes | Yes |
| MindShift | Designed to help young adults cope with anxiety, including test anxiety, perfectionism, social anxiety, worry, panic, and conflict | Yes | Yes |
| Mood Tools | Provides tools based on Cognitive Behavioral Therapy to manage depression and low mood | Yes | Yes |
| Nudge | Helps you track all of your health habits and syncs with other devices and wearables. | Yes | Yes |
| Pacifica | Provides instruction on deep breathing, behavioral exercises, identifying cognitive distortions to help cope with anxiety, mood disorders, and stress | Yes | Yes |
| Panic Relief | Helps individuals manage and move through panic attacks using relaxation techniques. | Yes | Yes |
| PTSD Coach | From the National Center for PTSD, helps individuals learn about and manage symptoms that often occur after a trauma. | Yes | Yes |
| RxmindMe | Prescription reminder with many different categories of alerts. | No | Yes |
| Saying When | Helps you cut back or quit drinking by monitoring your blood alcohol level and when and how much you drink. | Yes | Yes |
| Sanvello | Health and wellness app used to support stress, anxiety, and depression. | Yes | Yes |
| WiseDrinking | Helps you cut back or quit drinking by monitoring when and how much you have had too much to drink and by providing guidance around safe drinking. | Yes | Yes |
| Zombies, Run! | Zombie-motivated running app. | Yes | Yes |