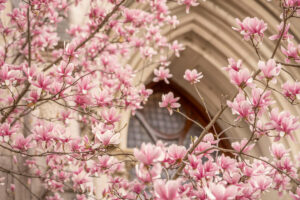 Welcome from the
Parents and Family Association Board Co-Chairs
On behalf of the Vanderbilt Parents and Family Association Board, it is our pleasure to welcome you as members of the Vanderbilt community! We look forward to a year of opportunity and growth for you and your student as they further their education at a top-tier university in the heart of a vibrant city like Nashville.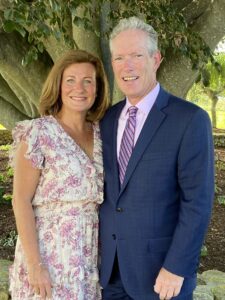 Vanderbilt encourages a culture of learning and development, your student will have unique opportunities to gain new perspectives, collaborate with the faculty and peers, and accept new challenges. And along the way, they will gain lifelong friends.
Vanderbilt also has resources like the Student Care Network, Career Center, academic advising, and more to help your student on their personal and academic journey. The Student Health Center is another key ally for your students while they are living away in Nashville. They helped my daughter navigate through a complicated medical issue by arranging appointments with various specialists as well as providing follow-up testing, consultations, and monitoring.
As the parents of a Vanderbilt alumnus and an undergraduate student, we encourage you to get involved with the Vanderbilt parent community. In addition to attending Family Weekends and Vanderbilt football games, one of our most treasured memories is when we volunteered for freshman move-in weekend. There was so much excitement and energy all around. We enjoyed meeting all the new Vanderbilt families and sharing our insights and dorm room set-up expertise!
There are many opportunities to immerse yourself in the Vanderbilt community both on campus and where you live. Take advantage of Vanderbilt Chapter events to meet other parents and alumni in your area and virtual programming to learn more about Vanderbilt and its amazing initiatives like the Vanderbilt Project on Unity and American Democracy.
We are so glad to have you as a part of the Vanderbilt family!
Anchor Down!
Chris and Grace
Read the Latest Commodore Connection Family Newsletter!
Connect with our Vanderbilt Parents and Families Facebook Group!