SCC is committed to understanding the role of diverse experiences and backgrounds in order to best promote mental health and wellbeing in the lives of individuals and in our community. Read the Student Care Network's solidarity statement here.
How can Student Care Coordination help students?
Think "Google Maps" for support!

SCC's job is to help undergraduate, graduate, and professional students navigate and connect with campus and community resources that will best address challenges that may relate to academic, personal, emotional, medical, financial, or any other needs
It is important to note that 

care coordination is not counseling or therapy

. Rather, Student Care Coordinators have the opportunity to develop close helping relationships with students while coaching them toward appropriate resources, self-care, and self-advocacy.
We partner closely with the University Counseling Center (UCC) and conduct intake assessments to schedule appointments at the UCC for therapy and/or medication management.
Visit our Drop-In Hours for quick access to a care coordinator or schedule an appointment below!
Helps coordinate care and academic support following illness or hospitalization (i.e. coordinating communication with your professors through Dean's notifications)
Supports students with Medical Leaves of Absence (MLOA), including during and when you return from your leave of absence. Learn more about MLOA.
Responds to concerns from the Vanderbilt community about students in distress and reach out directly to student in distress to provide support. Learn more about Helping Others.
Visit our FAQ page to learn more.
Meetings with a care coordinator at SCC are PRIVATE, but we cannot guarantee confidentiality in order to coordinate and provide you with the best care. If students need to speak with a confidential resource, SCC can guide you to an appropriate resource. You can also reach out to the UCC, Project Safe Center, Student Health Center, and/or the Center for Spiritual and Religious Life to inquire about confidential options.
SCC is not in direct communication with individual professors
SCC can help guide out to resources and make referrals for off-campus providers, but due to privacy reasons, we are not able to schedule these appointments for you. Need help finding an off-campus provider?
SCC cannot grant or approve academic or housing accommodations or write documentation letters in support of accommodations. We CAN, however, help you navigate the process of working with Student Access.
During your first appointment with Student Care Coordination, you and your Care Coordinator may:
Discuss your current needs and any challenges you may be having.

Develop and implement a success plan for the future.

Explore referrals to campus and community resources, and assist with scheduling appointments.

Discuss your current concerns that may be causing you distress or adversity.

Schedule any follow-up appointments if needed.
In an effort to meet students varying needs, SCC will be offering the following appointments types:
In-person Appointments, located in Rand Hall, Suite 305

Virtual Appointments, via zoom or phone
If you would like to meet with your Care Coordinator in person and on campus, please choose the In-Person option on the intake form AND select an In-Person Intake Appointment slot on the Student Portal.
If you would like to meet with your Care Coordinator by phone or zoom, please share your preference for zoom or phone on the intake form AND choose a Virtual Intake Visit on the Student Portal. You will need to access the STUDENT PORTAL 5-10 minutes prior to your appointment to check in. Once you check in to your appointment, your zoom link will appear when your provider has started the visit.
Get started
PLEASE READ:  We are excited to introduce a new Student Portal for online scheduling. Please follow the steps below to complete an intake and you will be directed to the Student Portal to schedule an appointment. Please call Student Care Coordination at 615-343-9355 or email studentcare@vanderbilt.edu if you have any challenges scheduling an intake or reach out to your care coordinator if you have been connected previously. We appreciate your patience during this time.
**If you have visited SCC before, you do not need to complete an intake form again. Please reach out to the Student Care Coordinator you worked with previously by phone or email or contact SCC at the phone number or email address below to schedule a follow-up appointment. **

Schedule a time to meet with a Care Coordinator, or skip the scheduling process and attend a drop-in session (see below). Share your needs and get connected to resources. You can follow up with your care coordinator at any time for support! Drop-In Care Coordination
Beginning Wednesday, August 23, 2023 and ending on Thursday, December 7, 2023.
No Drop-in on Labor Day (Sept 4), During Fall Break (Oct 19-20) or Thanksgiving Break (Nov 20 – 24)
Drop-in care coordination meetings are offered so that students can meet quickly with a care coordinator to discuss any immediate needs, including but not limited to:
Connecting with support in place of a scheduled intake appointment as students will receive the same level of 1:1 support
Planning for a successful Semester
Identifying and connecting with resources for support on or off-campus
Discussing academic options, taking a Medical Leave of Absence (MLOA), and/or assistance with communicating with faculty/Dean's office
Connecting with the University Counseling Center (UCC)
Drop-in care coordination meetings are not therapy or counseling.  If you have an immediate or urgent concern that may be best addressed by a therapist, please utilize the Drop-in Consultation sessions and/or Urgent Care services offered by the University Counseling Center. 
Mondays

1:00 PM – 3:00 PM at Student Care Coordination, Rand Hall Suite 305
Tuesdays

10:00 AM – 12:00 PM at Featheringill Hall, Room 104
Wednesdays 2

:00 PM – 4:00 PM at Student Care Coordination, Rand Hall Suite 305
Thursdays 2:00 PM – 4:00 PM at Peabody Administration Building, Room 218B
Fridays

10:00 AM – 12:00 PM at Black Cultural Center,

Resource Room
Click here for live calendar updates to SCC Drop-in Schedule and other SCN drop-in services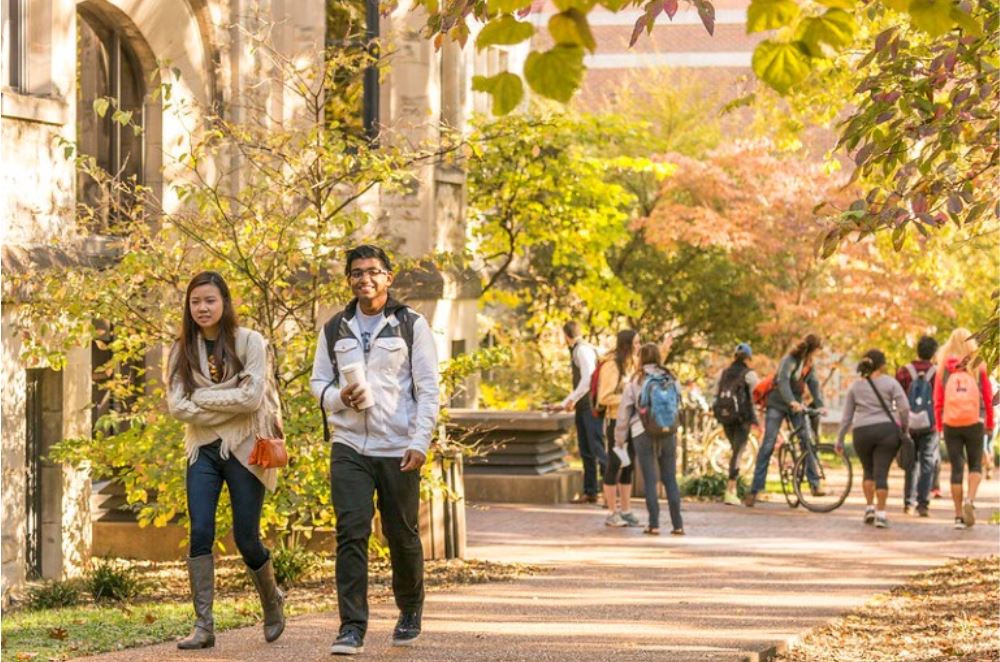 Additional Support Resources
At times, SCC may experience a high volume of student requests. We appreciate your patience as there may be a wait time for an appointment. We encourage students to consider using the following options for additional support while they are waiting for their appointment:
Student Care Network
Students also have access to a wide range of additional on-campus and community resources through the Student Care Network. The Student Care Network is a holistic network of services and resources pertaining to health and wellness available to all Vanderbilt University students. Student Care Coordination is one of the primary offices that make up the Student Care Network, along with the University Counseling Center, the Student Health Center, and the Center for Student Wellbeing.
---
Student Care Coordination
Rand Hall, Suite 305
(615) 343-WELL (9355)
studentcare@vanderbilt.edu
Instagram Feed