Senior Staff
Student Affairs Leadership Team
G.L. Black
Vice Provost for Student Affairs and Dean of Students
Student Affairs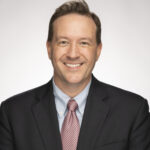 G.L. Black is the Vice Provost for Student Affairs and Dean of Students. G.L. received his B.A. from the University of Florida, his J.D. from Harvard Law School, and his M.Ed. from Vanderbilt's Peabody College.
G.L. provides strategic leadership for Student Affairs to advance the University's mission of teaching, research, and service by fostering academic and social networks through which students develop as intentional learners and global citizens; advocating for students through collaboration with administrative and academic units to plan, develop, sustain, and improve co-curricular programs supporting student success; advising on matters concerning students, student organizations, student services, and programs, and policy development; and designing a safe, secure, accessible, and inclusive environment promoting students' academic success, wellbeing, and personal and professional development.  More information about G.L. can be found on the Meet the Dean page.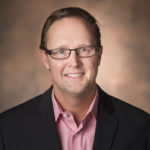 Clayton Arrington is the Senior Director for Student Engagement and Leadership. He graduated from Middle Tennessee State University with a degree in Biology and Chemistry in 1998 and completed his M.A. in Higher Education and Student Affairs in 2001 from The Ohio State University. Clayton started at Vanderbilt in 2001 in Greek Life. He now has administrative oversight for the Student Centers and coordinates special projects for Student Affairs.
Clayton takes great pride in working closely with students, faculty, staff, alumni and the broader Nashville community to enhance and transform the experience for all who come in contact with Vanderbilt. He's worked on a number of major initiatives during his time at Vanderbilt, including the current West End Neighborhood project and Vanderbilt's extracurricular parallel to Opportunity Vanderbilt, Experience Vanderbilt. These projects demonstrate Clayton's commitment to a more inclusive, welcoming campus that provides every student with the opportunity to explore all aspects of campus life. His interests outside of work include sports, travel and spending time with his family.
Mary Helen Davidson
Chief Administrative Officer
Student Affairs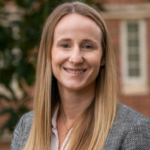 Mary Helen Davidson serves as the Director of Administration in Student Affairs. She is responsible for overseeing the division's central operations, including communications, project management, staff engagement, and central administrative support personnel. Prior to her role as Director of Administration, Mary Helen worked in Student Accountability, Community Standards, and Academic Integrity at Vanderbilt for 9 years, including 5 years leading the office as the Director. Originally from Texarkana, Arkansas, Mary Helen earned her B.A. from Rhodes College in Memphis, Tennessee, and worked for four years in marketing before earning her M.Ed. in higher education administration from Vanderbilt's Peabody College. During her time at Peabody, she worked closely with the Peabody Honor Council, Peabody Graduate Admissions and the Peabody Career Development Center. Mary Helen loves spending time with her family and exploring Nashville.
Neil E. Jamerson
Associate Dean,
Community Standards & Student Support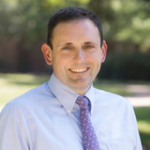 Neil E. Jamerson serves as Assistant Dean for Community Standards & Student Support in Student Affairs. His primary responsibilities include programmatic and operational efforts to promote good citizenship in and support the health and wellbeing of the student community.
As a first-generation college student, Neil graduated from his hometown college, the University of North Carolina at Asheville. He subsequently earned his master's degree in higher education administration from Vanderbilt's Peabody College and worked as both a Graduate Assistant and a Program Coordinator in Leadership Development & Intercultural Affairs within DOS. He went on to earn his J.D. from the University of Tennessee and worked in various capacities at Belmont University, including Director of Community Accountability, Title IX Coordinator, and Assistant Dean of Students. He returned to Vanderbilt from Furman University, where he served as the Assistant Vice President for Student Development and Interim Dean of Students. Neil has extensive student affairs leadership related to student engagement, conduct resolution processes, and equity, diversity, and inclusion initiatives. When not working, Neil enjoys guessing how many unread work emails he has accumulated; he hopes to parlay it one day into a lucrative state fair gig.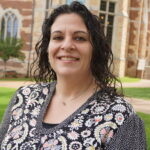 Bio coming soon!
Lauren Kysar
Chief Business Officer
Student Affairs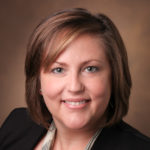 Lauren Kysar is the Director of Finance and Chief Business Officer for Student Affairs. She is responsible for the financial management of Student Affairs, including fiscal planning, business operations, annual budgets, and day to day financial and administrative operations.
Lauren has over 16 years of combined public and private accounting experience, and has worked with Vanderbilt University for 11 years. Lauren is licensed as a Certified Public Accountant in Tennessee. She received her Bachelor of Science Degree in Accounting from DePaul University in Chicago. Prior to joining Vanderbilt University, Lauren worked as a senior accountant for a publicly traded company responsible for the consolidation and reconciliation of the multiple divisions, and served as an accountant at a CPA firm with a focus on tax and auditing. Lauren loves living in Nashville with her husband, son, chickens and bees.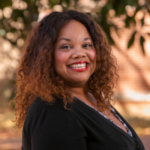 Traci R. Ray has over 20 years of experience in the field of Higher Education and been at Vanderbilt since 2006; she has administrative oversight for the offices of Arts and Campus Events, Greek Life, Student Centers, Student Leadership Development, Student Center for Social Justice & Identity, and Student Organizations & Governance. Prior to her role as Assistant Dean, Traci worked in the Office of Housing and Residential Experience at Vanderbilt in various capacities for 15 years.
She received her Bachelor of Science in Psychology, a Master of Science in Counseling Psychology and in Higher Education Administration all from Oklahoma State University.  Her educational journey continues as she works to complete her doctorate in Higher Education Leadership at the University of Miami through an intensive executive model program. Ms. Ray brings with her several experiences from previous universities.  Her interest and introduction into Student Affairs began and evolved at her alma mater, Oklahoma State University, where she worked in Residence Life, Athletics, Campus Activities and Greek Life.  Next, she worked at the University of Tennessee-Knoxville in the Housing Department and Admissions Office.  Prior to Vanderbilt, she worked in Student Activities and Greek Life at Southern Methodist University. Traci's major interest involve advocating for students as they manage college and transition into the world.
She is a member of the National Association of Student Personnel Administrators and the American College Personnel Association and has presented on various topics related to the student experience at such conferences as the Residential College Symposium and the Association for College and University Housing Officers.  When not working, Traci loves traveling, karaoke, shopping with girlfriends and enjoying the Nashville scene.  Although Traci resides in Nashville, her family including her four beautiful nieces, live in Oklahoma and Florida.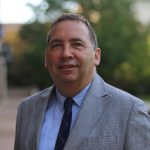 Randy Tarkington is the Senior Advisor in Housing and Residential Experience at Vanderbilt University. Randy worked at Vanderbilt as an Assistant Director from 1988 to 1993, working his last three years in Kissam Quadrangle. After leaving Vanderbilt, he worked for 12 years in the California State University system and lived in the San Francisco Bay Area before returning home in 2006 to be closer to family.   He returned to Vanderbilt in 2007, first as Director of Conferences and then to his current position.
He lives in East Nashville, where he has deemed himself as the "unofficial mayor."  He also writes a weekly work-life balance blog that highlights the many things to do in the Nashville area each week and has also presented nationally on creating work-life balance for higher educational live-in professionals.  He loves exploring Nashville and the mid-state area to find new places to highlight.  Among his favorites are Margot's Café, Wonders on Woodland Antique Store, concerts at the Ryman Auditorium, and numerous coffee shops across town.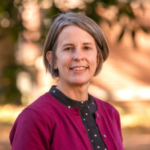 Ashley Thompson is the Director of Finance and Chief Business Officer for Housing and Residential Experience (HRE).  Ashley graduated from Auburn University with a BS in Accounting.  She earned her Master of Accountancy from the University of Tennessee and is a Certified Public Accountant.  Prior to her position with Student Affairs, Ashley was a senior financial auditor with Deloitte and the Vanderbilt Office of Internal Audit.
Ashley is responsible for HRE financial management, including oversight of the annual operating and capital budgets as well as the day-to-day financial operations of the University's residential system and the Office of Conferences.
Student Affairs Senior Staff Team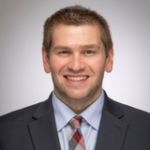 Jeremy is the Director of the Office of Student Accountability, Community Standards, and Academic Integrity. Jeremy previously served as Assistant Director in Student Accountability and was the adviser to the Undergraduate Honor Council for five years. Before working in Student Accountability, Jeremy held progressive roles in Residential Life and the Dean of Students Office at the University of Miami overseeing half of the residential first-year student population, serving as a conduct officer, and running the student conduct/crisis unit for Miami Hurricanes Athletics events. Originally from Tennessee, Jeremy received his B.S. from UT Chattanooga before earning his Masters in Higher Education Administration from Peabody College. During his time at Peabody, Jeremy served as a Head Resident, Graduate Assistant to the Dean of the Ingram Commons, and the Assistant Advisor to VUcept. Jeremy loves spending time with his family and friends, trying new restaurants in Nashville, and cheering on his hometown teams (Titan Up and Anchor Down)!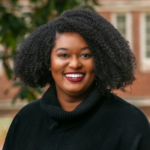 Ashley Brown, who has strong experience in social justice education and student engagement, became the director for the Student Center for Social Justice and Identity in January 2021. Ashley's responsibilities will include developing and executing strategic initiatives, programming and support for Vanderbilt's multicultural, international and under-represented student leaders and organizations.
Ashley comes to Vanderbilt from Georgia State University, where she served as the assistant director for equity, diversity and inclusion for university housing for three years. She holds a master of arts from Bowling Green State University and is a doctoral candidate in education, specializing in student affairs leadership, scheduled to graduate in May 2021 from the University of Georgia.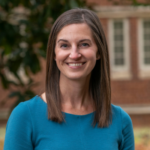 Lisa Clapper helped establish the Office of Student Care Coordination at Vanderbilt University. She earned her Master of Social Work from Washington University in St. Louis and Bachelor of Arts in Psychology and Sociology from Butler University. Lisa is a Licensed Clinical Social Worker and Certified Case Manager. She brings several years of experience coordinating medical and mental health care for different populations, along with knowledge of health insurance, and well-being coaching. Lisa values the importance of proactively identifying challenges, barriers, and goals and working collaboratively with students to coordinate the best possible care to address their needs. Her approach to working with students is strengths-based, seeking to understand and develop the strengths and capabilities our students already possess in a way that empowers them to take a positive lead in their own care. Outside of work, Lisa enjoys spending time with her husband and cat, reading as much as she can, and ticking more boxes on her bucket list.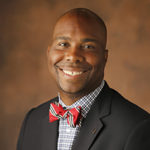 Dwayne has been working as an event planner in higher education for almost twenty years. Dwayne currently serves as Director of Arts & Campus Events. In this position, Elliott advises the Vanderbilt Programming Board and serves as the liaison for Vanderbilt Athletics for Student Affairs. During his tenure, he has increased student involvement and ticket sales for both the homecoming Commodore Quake concert and the Rites of Spring Music Festival. He also produced the very first ever back to back sold out Commodore Quake shows in Vanderbilt history and sold out the very first Rites of Spring Music Festival in its 30 plus year history.
Dwayne earned his Master's degree in College Student Development with a concentration in College Counseling from Appalachian State University and his Bachelor's degree in Psychology from Appalachian State University. Dwayne is originally from Morganton, NC.  Dwayne loves spending time with his wife Shellian and daughter Amya and in his spare time he enjoys playing golf and attending concerts.
Rachel Eskridge is the Director of the Center for Student Wellbeing in Student Affairs at Vanderbilt University. Previously, she worked for three years as the Outreach, Prevention, and Education Coordinator at the Vanderbilt Psychological and Counseling Center creating relationships, partnerships and programming across campus. She works specifically in the areas of substance use prevention, suicide prevention, stress management, faculty and staff training, and providing support for students of concern. Rachel is a "Double 'Dore" having received her bachelor's degree from Vanderbilt in 2001 and her Master's degree from Vanderbilt in 2007.
Paige Farst
Senior Manager for Communications & Events
Student Affairs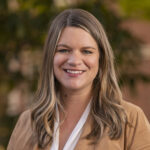 Paige Farst serves as the Senior Manager for Communications & Events in Student Affairs. She is responsible for overseeing the division's marketing and communications. Before her current role, Paige worked as the Associate Communications Strategist in Student Affairs and as the Marketing and Communications Coordinator in the Housing and Residential Experience. Paige earned her B.S. from the University of Tennessee at Chattanooga, where she started her career in student affairs working as a student employee in Campus Recreation. While earning her M.A. in higher education student personnel from the University of Mississippi, she worked in Athletics and Campus Recreation at Ole Miss. Paige enjoys spending time with her friends and family, being in/near a body of water, and watching HGTV.
Mindy Ireland
Executive Assistant
Student Affairs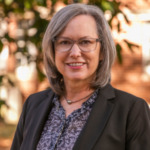 Mindy Ireland serves as the Executive Assistant for Student Affairs. In this role she manages the Central Office, providing supervision and guidance to the administrative support staff, and scheduling for the Dean. Additional responsibilities include serving as the liaison to the Appellate Review Board, coordinator for the Student Handbook Revision process, and coordinator for processing Medical Leave of Absence paperwork for students.
Mindy joined Vanderbilt in 2011. Her work history at Vanderbilt includes working as the Administrative Assistant in the Office of Student Accountability, Community Standards, and Academic Integrity, where she served as the first point of contact for the office and provided administrative support to the Director, Assistant Directors, and Graduate Assistants. Prior to working at Vanderbilt, Mindy managed the outside sales staff for a nation-wide wireless provider and served as a departmental manager for a national department store chain.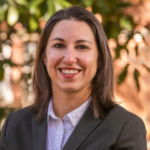 Alison Matarese has served in Housing Assignments since 2012. She is responsible for all aspects of occupancy management including housing assignment processes, billing, and policy development. Prior to her work in housing assignments, Alison began her professional career in higher education as an Area Coordinator on the Martha Rivers Ingram Commons from 2009-2012.
Originally from East Greenwich, Rhode Island, Alison earned a Bachelor of Arts in Psychology from the University of Tennessee, Knoxville, and her Master of Education in Educational and Counseling Psychology with a focus in College Student Personnel from the University of Louisville. In her free time, Alison enjoys working out, cheering on her beloved New England Patriots and Boston Red Sox, renovating her fixer upper, and spending time with her spouse, golden retrievers and cats.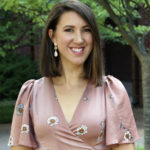 Bio coming soon!
Kylie Ross
Senior Manager for Human Rescources
Student Affairs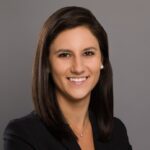 Kylie Ross serves the Student Affairs Administration team as the Senior Manager for Human Resources. She is the division's primary liaison with central Human Resources (HR) and serve as the lead Human Capital Management Specialist (HCM) in the Oracle Cloud administrative system.
Kylie received her B.S. in Business Administration from UNC Wilmington and her MBA from Northeastern University in Boston. Through her education, Kylie primarily focused her studies on management, workforce analytics, and human capital solutions. She firmly believes people are an organization's most important asset and is inspired by Vanderbilt University's values of community, collaboration, and accessible education. Prior to Vanderbilt, Kylie was the Human Resources Manager for a Music Business Management firm in Nashville, and formerly worked in higher education serving on the Corporate Learning and Finance and Administration teams at the D'Amore-McKim School of Business at Northeastern University. Originally from Maine, Kylie loves all things outdoors including hiking, biking, exercising, and going to the beach.
Kevin and his team are charged with making sure the resident hall facilities are safe, secure, comfortable, accessible, and healthy housing for our students.
Kevin is a recent transplant to Nashville having arrived from Denver, Colorado in early 2022. Prior to his position at Vanderbilt, Kevin supported the City and County of Denver through general services as a superintendent of facilities. Before joining the Denver general services team, his preference for working with higher education facilities began as director of facilities for the Community College of Denver. Originally from Detroit, Michigan, Kevin spent a long career in the facilities department for the Detroit Public Schools. He earned his bachelor's degree from the George Meany campus of the National Labor College, near Washington DC.
As a hobby, Kevin is a woodworker and also enjoys cooking. He loves hiking with his wife and dog and is plotting his next international travel destination.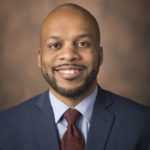 DeAnte' Smith is the Director of Student Organizations and Governance. He has been with Vanderbilt since August 2017. Prior to Vanderbilt, DeAnte' served as the Director of Greek Life at Southeast Missouri State University and Assistant Director of Student Engagement at the University of North Alabama. He received his bachelor degree in Information Technology and Communication in 2001 and his Masters in Higher Education in 2009 from the University of Southern Mississippi.
DeAnte' has a passion for student engagement, student development, and working with student organizations.  He has been a presenter at multiple conferences that have a focus on supporting student organizations on college campuses.  He is committed to developing students and building relationships at Vanderbilt.
Kristin Torrey
Director
Greek Life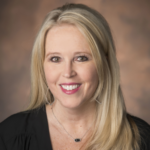 Kristin has a Bachelor of Business Administration from Western Michigan University, where she double majored in marketing and organizational communication.  Upon graduation, she decided to pursue a career in student affairs and earned her masters of arts in college student personnel from Bowling Green State University. She has worked in the Office of Greek Life at Vanderbilt since August 2002, serving as the Director of Greek Life for the last thirteen years.  Outside of her work at Vanderbilt, Kristin serves on the Board of Directors for the Association of Fraternity/Sorority Advisors Foundation and in the Junior League of Nashville.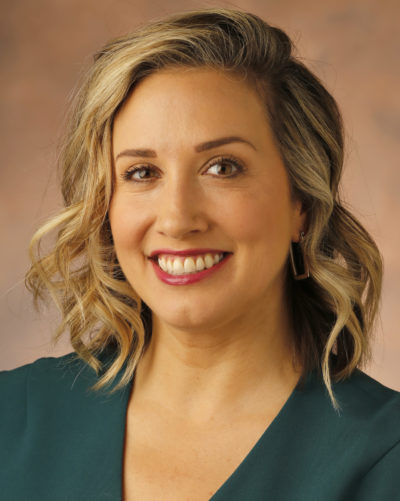 Cara Tuttle has served as Director of the Project Safe Center since its founding in 2014. Cara previously served as the Associate Director for Student Accountability, Community Standards, and Academic Integrity at Vanderbilt University and as Director of Programs for the Women's Center at Northwestern University. Cara holds a JD from Vanderbilt University Law School, Master of Arts in Women's and Gender Studies from the University of Louisville, and her Bachelor of Science in Political Science from Ball State University, where she graduated summa cum laude. Cara was selected as the 2015 recipient of the Mary Jane Werthan Award, which is presented to a member of the Vanderbilt community who has contributed to the advancement of women at Vanderbilt on a systemic level. In 2016, Cara received the K.C. Potter Outstanding Service to Students Award from the Office of the Dean of Students. Cara serves as a lecturer in the Women's and Gender Studies Program in the College of Arts and Science. Cara provides institutional advocacy on aspects of University response systems and processes involving sexual harassment and violence and currently serves as co-chair of the University's Staff Steering Committee for Women's Initiatives.
Nadine De La Rosa
Director of Strategic Initiatives
Student Affairs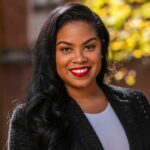 Originally from Bronx, New York; Nadine De La Rosa graduated from Western Kentucky University with a bachelor's degree in Social Work and Spanish, earned a master's degree in Higher Education Leadership and a Doctorate of Education in Peabody's Leading and Learning in Organizations at Vanderbilt University. She has worked as a student affairs administrator for 15 years specializing in residential community development curriculum and First-Year engagement.
Serving as a higher education practitioner, her passion lies in working with students, staff, and faculty to enhance and lead meaningful and sustainable change across departmental and institutional efforts through innovation, assessment, scholarship, and authenticity that informs decision making that impacts the matriculation of college students. Throughout her higher education career, she has created co-curricular educational opportunities that engaged students in exploring Health & Wellness, Academic Achievement, Cultural Awareness, Civic Responsibility, and Resiliency in various roles at Vanderbilt, including Assistant Director for First-Year Engagement and Community Development and Academic Life Coach for graduate students and post-docs. In addition, Nadine believes that every person and team is unique and has the power to leverage their distinctive strengths to reach their fullest potential individually and collectively increase problem-solving and innovation through the utilization of strengths. She began her formal CliftonStrengths facilitator training in 2012 and serves as a certified coach. She currently serves as the Project Manager for Student Affairs.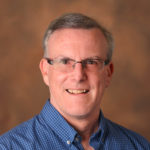 Dr. Weinman is the inaugural Director of Vanderbilt's University Counseling Center (UCC). He is dedicated to creating a safe, welcoming environment for all students who attend Vanderbilt University. He is strongly committed to social justice and to breaking down barriers for seeking help, especially for those students who may otherwise be hesitant to seek professional support or who are experiencing oppression or marginalization related to their unique identities. In addition to extensive experience working directly with college students in a clinical capacity, Dr. Weinman has over 20 years in counseling center administration and leadership.
Todd received his undergraduate degree from the University of Virginia and his Doctorate in Clinical Psychology from Widener University. Prior to coming to Vanderbilt, he worked as the Director of Counseling and Psychological Services at the University of Vermont and previously held leadership positions at Montclair State University and SUNY at Buffalo. Todd's professional and clinical interests include: leadership and management in college health; training and supervision, diversity and social justice; brief counseling approaches; male identity and healthy masculinity; and Positive Psychology. In his free time Dr. Weinman enjoys playing and watching any and all sports, traveling to places near and far, and exploring Nashville's incredible food and music scene.
Dean of Students, Emeritus
Mark Bandas
Dean of Students, Emeritus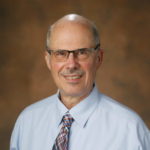 After 27 years of guiding, educating and providing support for students at Vanderbilt, Mark Bandas retired on May 17, 2021 and was named Dean of Students, Emeritus.
Bandas became Dean of Students in 2006 and during his tenure, he continually evolved the student experience to foster a safe and welcoming campus community. Among his accomplishments were assisting in the planning and implementation of Vanderbilt's residential college program, which began with the opening of The Martha Rivers Ingram Commons in 2008 and most recently opened the Nicholas S. Zeppos College this academic year.
He established the K.C. Potter Center for LGBTQI Life in 2008, the Project Safe Center for Sexual Misconduct Prevention and Response in 2014, the Center for Student Wellbeing in 2016, the Student Center for Social Justice and Identity in 2017, and the Student Care Network and Office of Student Care Coordination in 2018.
Dean Bandas graduated from Connecticut College, Magna Cum laude and Phi Beta Kappa, with a B.A. in philosophy. He earned his Ph.D. in philosophy from Vanderbilt.