Student Affairs New Hires
August 2022
Julia Acker, RN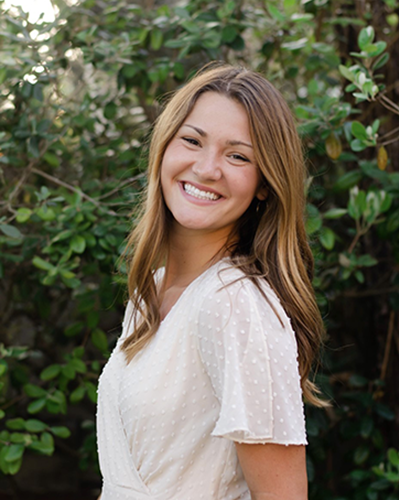 Registered Nurse
Julia Acker is thrilled to join the University Counseling Center as a nurse on July 25th. Originally from Orlando, FL, she followed her family's footsteps to the University of Florida for her undergraduate degree. At UF, Julia majored in Nursing and minored in Disabilities in Society. Upon graduation, she traded in the beach and moved to Tennessee for a one-year nurse residency program at VUMC. When she is not working, Julia can be found rollerblading, reading, or spending time with those she gets to call "community."
Brent Alcaraz, LMFT-A

Alcohol and Other Drugs Counselor
Brent Alcaraz is joining the UCC as the new Alcohol & Other Drugs (AOD) Counselor. He received both his undergraduate and master's degrees from the University of Alabama (Roll Tide!), studying criminal justice and marriage and family therapy.  Outside of work, Brent enjoys spending time with his dog and kids, staying active, and hanging out with friends.
Aneesa Anderson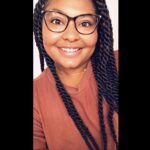 Social Justice and Inclusion Counselor
Aneesa is excited to join the University Counseling Center as a Social Justice and Inclusion Counselor as of July 18th. She is looking forward to returning to Nashville, where she was born and raised, from San Antonio, TX. Aneesa went to Samford University in Birmingham, AL, where she received a B.A. in Psychology, and then came back to Nashville to attend Lipscomb University for her M.S. in Clinical Mental Health Counseling. When she's not working, you can find her hiking, being a foodie, playing with her dog Biggie Paws, or spending time with friends and family.
Marlon Bailey, LCSW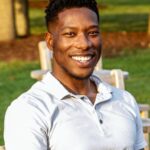 Sport Psychologist
Dr. Bailey was born in Austin, TX and earned his B.A, MSSW, and Ph.D. at the University of Texas at Austin. He completed his pre-doctoral internship at Duke University. Dr. Bailey has counseling experience with numerous populations, including students, firefighters, paramedics, athletes, incarcerated individuals, cancer/medical patients, children, adolescents, and adults. He specializes in helping students navigate academic, emotional, and physical performance, mood and anxiety dysregulation, and relationship concerns. At Vanderbilt, Dr. Bailey works primarily with the student-athlete community. Dr. Bailey runs, bikes, swims or plays basketball when he wants to be active. He naps and watches anime, tv, or movies when he wants to rest. Dr. Bailey feels most full with his friends and family and frequently spends time in their company.
Jaya Bhojwani, M.S.Ed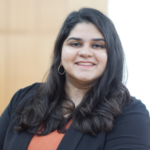 Doctoral Intern
Jaya is a Doctoral Intern in Health Service Psychology at Vanderbilt University's Counseling Center. She is in her last year of her doctoral training in Counseling Psychology at Purdue University. Jaya has worked within various clinical settings, such as university counseling centers, community mental health centers, and outpatient/inpatient clinics. When not working, Jaya enjoys hiking, spending time with family and friends, and exploring fun food places in the city.
Kea Brow, Psy.D.
Postdoctoral Fellow
Aloha! Kea Brown is excited to join Vanderbilt as a postdoctoral fellow for the 22-23 academic year! She recently graduated with a doctorate in Clinical Psychology from the Hawai'i School of Professional Psychology at the Chaminade University of Honolulu. With an undergraduate background in both film and psychology, she has a special interest in stories of human experience. Growing up in Hawai'i has taught her the value of diversity in individual experiences. Her goal is to create a safe and inclusive environment conducive to navigating stressors and consider realistic adaptive alternatives. Through the use of humanistic and systemic approaches to therapy, she hopes to collaboratively explore helpful ways to organize different experiences, while empowering students to acknowledge their unique strengths. She enjoys traveling, art, trying new food, being active with surfing or running, and binge watching a captivating series here and there.
Sydney Holofcener, LMSW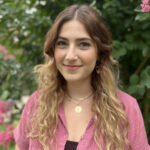 Eating Disorder Counselor
Sydney Holofcener will join the UCC as a therapist at the beginning of the school year. Originally a "third-culture-kid," Sydney grew up in Thailand and made her way to Nashville for college. After earning her Master in Social Work at NYU, she has worked as a clinician leading group, family, and individual therapy in inpatient, residential, and outpatient mental health treatment settings. In her free time, she enjoys writing, reading, and sitting—either in a park, coffee shop, or around her kitchen table, sharing a meal with friends. She's excited to meet with students and be a part of the university community!
Hannah Lavoie, LCSW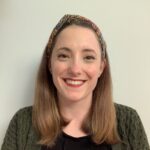 Clinical Case Manager
Hannah Lavoie is joining the UCC on August 15th as a Clinical Case Manager. Hannah received her Bachelor of Social Work from Lipscomb University and Master of Social Work from the University of Connecticut. She has many years of experience in community mental health within the Nashville and middle Tennessee region. When she is not working, Hannah is either reading, spending time with her friends and family, watching New England sports, or walking her dog, Benny.
Matthew L. Kane, M.S/MFT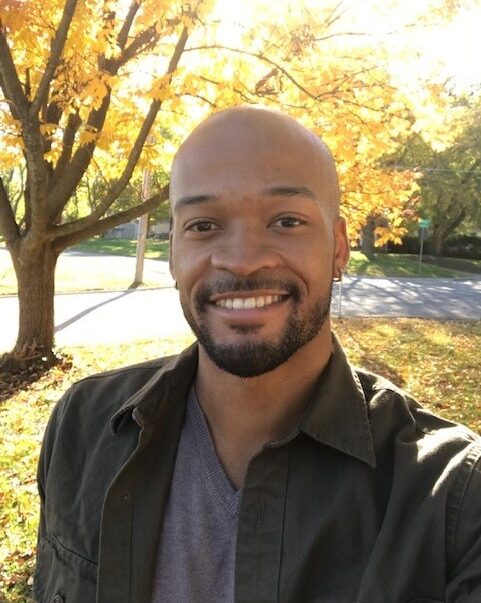 Doctoral Intern
Matt is a Doctoral Intern in Health Service Psychology at Vanderbilt University's Counseling Center. He is in the final year of his doctoral training in Counseling Psychology at the University of Kansas. Throughout his time as a therapist, Matt has intentionally diversified his clinical experiences to include individual, couple, family, and group therapy with a wide array of populations. When Matt is not in the office, he may be spotted watching his beloved Baltimore Ravens, spending time with friends, working out, or watching anime.
Emma Nolan-Abrahamian
Student Wellbeing Engagement and Outreach Coordinator
Emma Nolan-Abrahamian is excited to join the Student Care Network as the Student Wellbeing Engagement and Outreach Coordinator. Originally from Brooklyn, New York, she received her undergraduate degree from the University of Michigan and her A.M. in Social Service Administration with a concentration in Leadership in Community Schools at the University of Chicago. Her previous work experience includes extensive experience working in K-12 educational settings, including coordinating mental health and other health services and resources on a high school campus in Los Angeles. Most recently, she managed a mental health service professionals grant focused on training and professional development for school-based nurses in Chicago Public Schools. Her interests and hobbies include biking, reading, baking, and hanging out with her dog.
Wenzhi Pan, M.S.Ed, M.Phil.Edu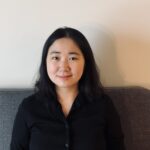 Social Justice and Inclusion Counselor
Wenzhi Pan is excited to join Vanderbilt University Counseling Center as Social Justice & Inclusion Counselor! Originally from Wenzhou, China, Wenzhi came to the United States at 18 for her education and received her master's degree in Mental Health Counseling from the University of Pennsylvania. Wenzhi aims to provide culturally-informative care to students. Outside work, she enjoys playing video games, reading, practicing karate, and chilling with her cat.
Kelly Schmitt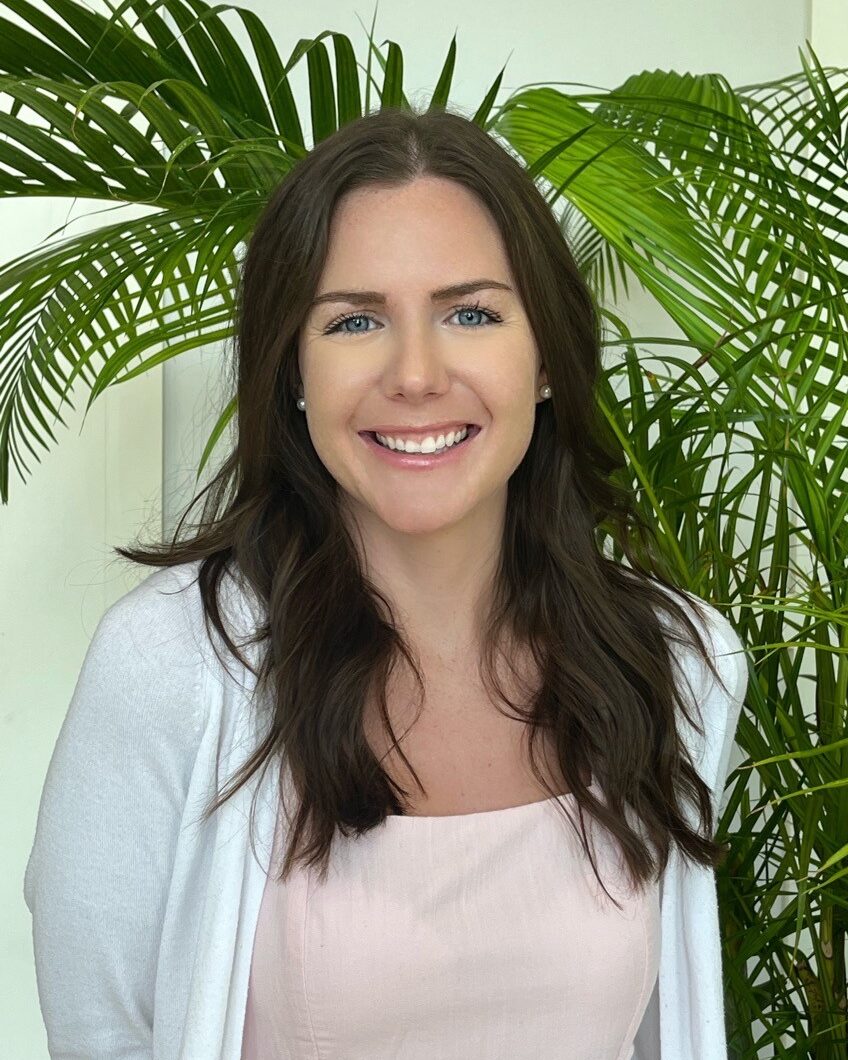 Administrative Assistant
Kelly Schmitt is enthusiastic about joining the UCC team as an Administrative Assistant as of August 8th. She is originally from Orlando, FL, where she attended the University of Central Florida. At UCF, she studied psychology – clinical track. In her free time, Kelly enjoys going to concerts, playing with her dog, and spending time with friends and family.
Jay Steinberg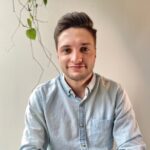 Postdoctoral Fellow
Jay Steinberg interned with the University Counseling Center and has transitioned to a postdoctoral role at the UCC. Originally from Minnesota, he attended the University of Kansas (Go Jayhawks!) before attending Columbia University and Midwestern University. His primary goal is to help clients overcome hardships by shifting towards more helpful ways of relating to their thoughts, feelings, identities, and to other people. Through his work, he strives to provide a validating environment through a calm, non-judgmental, curious, and collaborative approach.
Susie Tharpe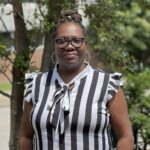 Administrative Specialist
Susie Tharpe is excited to join the UCC as an Administrative Specialist. She is striving to be all that God has called her to be; she believes our life is about giving Him the Glory. She received her Associate Degree in Health Administration at the University of Phoenix in 2015. She has experience in business and administrative support. She owns a small business called Klazzik Kreationz. When she is not working, she loves to travel, do vending at events, and binge-watching movies on Netflix. Her passion is to be an advocate for teenage girls.
Maya Williams
Doctoral Intern
Maya is a Doctoral Intern in Health Service Psychology at Vanderbilt University's Counseling Center. She is currently in her final year of doctoral training in counseling psychology at the University of Missouri – Columbia. Maya has gained clinical experience with diverse client populations in various settings, including alternative education, higher education, and community mental health.  Outside of work, Maya enjoys reading, hiking, and having movie marathons with friends.