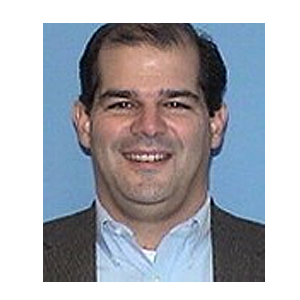 Joe Rando
Associate Professor, Practice of Managerial Studies

---
Please note: Course-related inquiries for Prof. Rando should be sent through his faculty contact information.  Please click here to be redirected.
---
Areas of Expertise: Finance, Fundraising, Healthcare, Marketing, Networking, Presentation
Key Experiences:
Founder/Owner, Heath Island Enterprises
Dunkin Donuts/Baskin Robbins franchisee
Co-founder/Co-owner, VMR Properties, LLC
SVP Operations, Asurion, Inc.
SVP/Consulting Business Director, The Faneuil Group
Education:
B.A., Olin Graduate School of Business, Babson College
S., Biology, Tufts University
Classes Taught at Vanderbilt:
Fundamentals of Management, MGRL 1100
Entrepreneurship: The Business Planning Process, MGRL 2300
Specialties:
Business Strategy,
Entrepreneurship, Small Business Management and Development
To meet with Joe, or any of our excellent mentors, please fill out this interest form.
Q. What excites you most about the Wond'ry?
A. I love the energy and the feel in the building.  The space is so conducive to working, thinking, innovating, etc.
Q. What do you feel are the most important skills you have to offer in your role as a mentor?
A. I've spent my career launching and running entrepreneurial ventures.  I've had many successes, but also some excellent failures!  From ideation to small business management, I can guide young entrepreneurs through the process, helping educate them on the process, helping introduce them to resources, helping them avoid mistakes, and hopefully helping get them on the path to success.
Q. What has been your proudest moment in your career?
A. Professor Rando would like to omit this question-would take too long to answer.
Q. What has surprised you most about your job?
A. What has surprised me most about my work in my career is that no matter what job I've done and no matter what company I've done my work for, the job is actually very similar:  Chief Problem Solver.  In order to be successful as an entrepreneur, you must be a masterful problem solver!
Q. If you could do everything over again, would you make the same career choices?
A. Absolutely.  As much as I'd like to say that my career has played out exactly as I planned, it has in fact been a series of pivots, with some good fortune mixed in for good measure.  So the career choices I've made that have led me through my career can't be explained with a formula or a strategic plan, but I would try to do them all over again!
Q. In your opinion, what is the most important quality for success?
A. See #4 above.
Q. When you were a child, what did you want to be when you grew up?
A.  First a hockey player.  Then an architect.  Then a doctor.  Turns out, I still don't know what I want to be when I grow up.
---