Social Innovation Bootcamp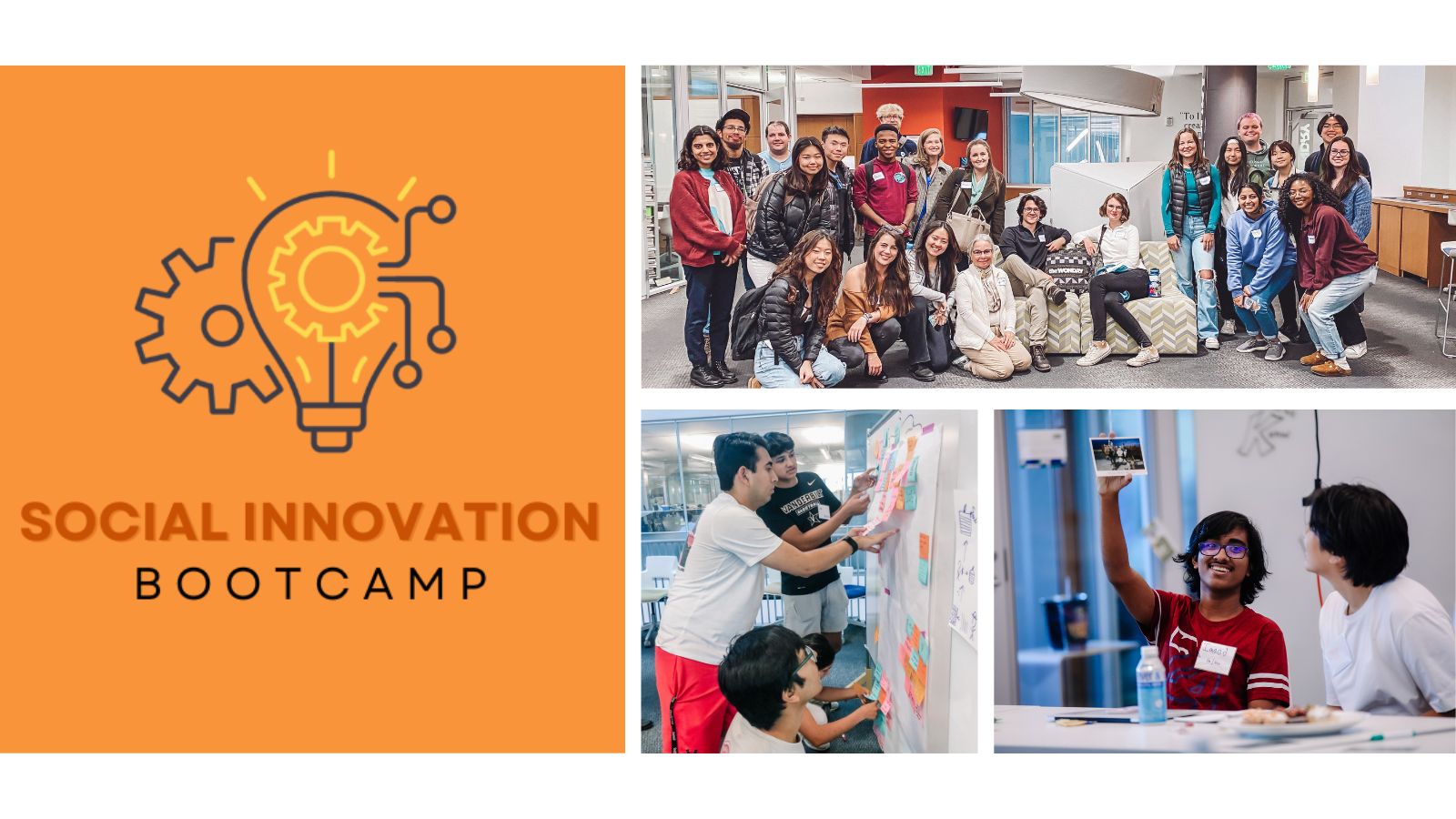 Social Innovation Bootcamp gives Vanderbilt and Nashville community Partners the opportunity to explore social innovation through an introduction to the social innovation landscape from design thinking to field application.
Participants will engage in a 4-session, half-day, crash course where they will experience hands on learning and expand their social innovation network to become equipped with the necessary tools and skills to drive social change.

Spring Date
Friday, March 1st. from 11:30 AM – 5:30 PM (3rd floor lounge of the Wond'ry) (lunch will be provided)
Session 1: "Intro to Social Innovation" – Root cause of social issues, reflection on personal interest for issues.
Session 2: "Intro to Systems Thinking" – Complexities of societal problems, differences in lived experiences, mapping out a system.
Session 3: "Intro to Equity-Centered Design" – Importance of stakeholders, leveraging relationships for change.
Session 4: "Social Innovation Canvas Model" – Professional pathways, roadmap to move forward with skills/network.
Contact
Contact Dan Drogosh with any program related questions at dan.drogosh@vanderbilt.edu.