IBM Enterprise Design Thinking Graduate Certificate
IBM Enterprise Design Thinking Graduate Certificate
Power up your future with Enterprise Design Thinking skills and digital credentials—for free.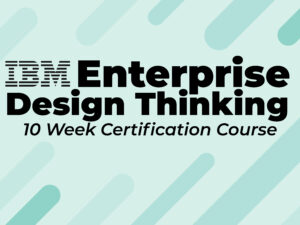 Application Opens soon!
What is the course about?
Are you eager to revolutionize your problem-solving skills and drive better business outcomes? Do you want to get hands-on experience with Design Thinking practices and boost your professional toolkit? Applications for our upcoming cohort of IBM Enterprise Design Thinking are coming soon!
This 10-week, no-cost certification program aims to provide a human- centered framework for problem-solving at the speed and scale of the modern enterprise. The hybrid asynchronous/synchronous format follows a hands-on learning approach with 30% lectures and 70% group activities. Through engaging activities such as user research, ideation sessions, and prototyping exercises, you will gain a deep understanding of the design thinking framework and its practical applications, empowering you to solve real-world industry challenges effectively. You won't just learn theory; you'll get to apply your newly acquired knowledge in a real-world setting. Working alongside a community partner organization, you'll apply design thinking solutions to help tackle challenges within their organization.
The program is designed to provide you with baseline and enterprise-specific design thinking capabilities and skills that will allow you to provide better solutions and make an impact within your communities.
Who may apply?
Vanderbilt University students, staff, and faculty interested in honing their design thinking skills to solve real-world challenges with human-centered solutions are all encouraged to apply. No prior design thinking experience is necessary!
When is the course?
Check back soon for dates!
Key Dates and Timeline
Check back soon for dates!
Completion Expectations and Requirements
Throughout the program, you'll be guided through a process that will help you complete each deliverable by the required deadline. These include:
An online 2-hour, pre-requisite course: Enterprise Design Thinking, Practitioner. Participants will be required to complete the pre-requisite prior to the first day of class. Online access will be granted upon acceptance into the program.
Completion of all online course modules via the Brightspace learning platform.
Attend at least 8 out of 10 weekly, in-person classroom sessions, as well as all community partner meetings. These consist of 4 opportunities throughout the course for participants to meet with and receive feedback from community partners as they tackle their specific design challenges and develop prototypes.
Learn more
For any questions or to learn more please contact Mandy Lalrindiki at lalrindiki.mandy@vanderbilt.edu.
Fall '23 Community Partners:

Our Place Nashville collaborates with nonprofits to establish Friendship Houses, offering housing for adults with developmental disabilities. They aim to create an inclusive environment where these individuals can live interdependently alongside others, including graduate students and older adults. By providing affordable housing and natural support, Our Place Nashville addresses the lack of options for independent living, enabling individuals with developmental disabilities to lead fulfilling lives within supportive communities.
---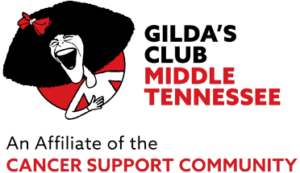 Gilda's Club Middle Tennessee, an affiliate of the Cancer Support Community, offers free support, education, and hope to anyone affected by cancer, including patients' loved ones. Their inclusive space fosters social and emotional support through evidence-based programs such as support groups, workshops, and activities. With over 60 support groups and 50 workshops monthly, they empower those touched by cancer with knowledge, action, and a strong community.
---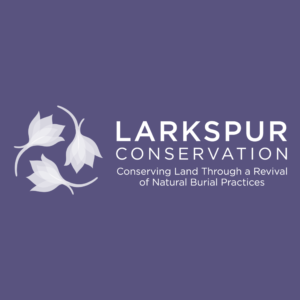 Larkspur Conservation strives to conserve Tennessee's land by reviving eco- friendly natural burial practices that heal the earth and provide sanctuary. This nonprofit, through natural burial, safeguards nature preserves under a conservation overlay, promoting ecosystem restoration. This traditional burial method avoids harmful chemicals and materials, serving as an enduring memorial that benefits the environment. The inaugural conservation burial ground, Larkspur Conservation at Taylor Hollow, lies adjacent to a biodiverse forest, offering an environmentally conscious alternative for eternal rest while preserving precious landscapes.