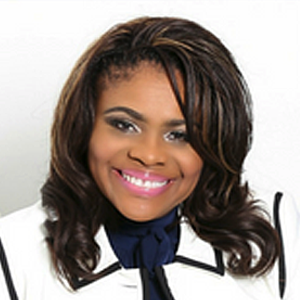 Yolanda Shields
Author, Speaker, and Coach

---
---
Areas of Expertise: Fundraising, Marketing, Networking, Operations, Presentation
Yolanda E. Shields has over 20 years of experience as a business leader. She specializes in international workforce
development and social entrepreneurship in the continent of Africa and other third world countries. She is an accomplished speaker and trainer in the areas of small business and nonprofit business strategy, diversity, project management, human capital management, career development, and social entrepreneurship and has traveled extensively throughout the US, France and Africa. She has earned a B.S. in Education and Social Work (APSU) and MBA (HRM and Entrepreneurship). She has been appointed by Tennessee Governor Bill Haslam to the Statewide Disability board and the Labor and Workforce Development Board for the State of Tennessee and Vice Chair the Oversight committee. She has assisted over 20 corporations in the areas of fund development, talent development, strategic planning, executive coaching/training, business operations and celebrity charity management. She has worked with such celebrities as Cece Winans, Darrell Green, Art Monk, Tony Boselli, and many others. Yolanda released her first book in September 2013 which included a 10-city tour across the globe where she shared her inspirational book dedicated to Mothers and Sons. "Letters to Our Sons" – A Mother's Journey Raising Sons to Become Men with Character and Courage. Her second book, "Entrepreneurship is a Mindset not a Storefront" offers business strategy and advise for entrepreneurs. After it's release in early 2016 it quickly climbed the charts to become a best seller on Amazon. To book Yolanda E. Shields please contact booking@yesbuilds.com
To meet with Yolanda, or any of our excellent mentors, please fill out this interest form.
Q. What excites you most about the Wond'ry?
A. I love that the Wond'ry is preparing students to look at entrepreneurship and innovation in all areas. They are able to see how innovation is about solving problems in all disciplines. They will leave with the understanding that entrepreneurship as a skill that's needed if you start a business or work for someone.
Q. What do you feel are the most important skills you have to offer in your role as a mentor?
A. Assisting students in evaluating how they can sustain their product, or service
Critical Thinking Skills
Solving problems ~ Cause and Effect
How to recognize opportunities
Over 20 years of experience as a business executive and entrepreneur
Q. What has been your proudest moment in your career?
A. One of my proudest moments is seeing those I have lead and trained do more at a younger age
than I was able to do. Training young people to start early will allow them to make a greater impact.
Q. What has surprised you most about your job?
A. What has surprised me the most is that even when it gets hard I don't want to quit because it is what I was born to do. I have wanted to take a break but never quit.
Q. If you could do everything over again, would you make the same career choices?
A. One thing I would like to do over is having more business mentors and internships while in high school and college.
Q. In your opinion, what is the most important quality for success?
A. Character
Integrity
Hard worker
Servant leader
Lifelong learner
Q. When you were a child, what did you want to be when you grew up?
A. My mom tells me I always talked about going to Africa to be a missionary. I always had a desire to teach or do something that allowed me to help others. So, it is no surprise that I have been teaching, training and doing humanitarian work most of my career.
---