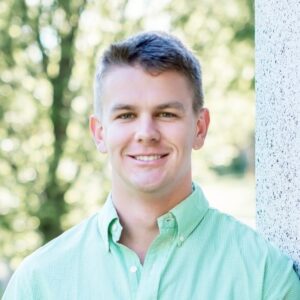 Robert Ritchie
Partnerships Associate, Cadence Solutions

---
After graduating from Vanderbilt in 2019 with a B.S. in Engineering Science, Robert joined Deloitte Consulting's strategy practice. There, he advised clients in a range of industries (including healthcare, aerospace and automotive) on how to grow their business, leverage new technologies, and improve their operational efficiency. In addition to his client work, Robert also spent time working on internal initiatives, which included supporting Deloitte's Future of Mobility practice. This group focused largely on emerging technologies and gave Robert the opportunity to explore the startup world from the point of view of a consultant.
Having developed a passion for growing business and an understanding of the startup world, when the opportunity arose, Robert joined Cadence, a digital health startup. As a member of their partnerships team, he supports the growth of the company and the execution of cross-functional strategic initiatives.
To meet with Robert, or any of our excellent mentors, please fill out this interest form.
---