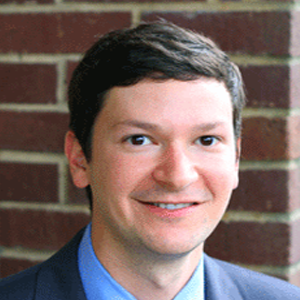 Phil Shmerling
SVP, Relationship Manager, Studio Bank

---
---
Areas of Expertise: Finance, Fundraising, Leadership, Legal, Music, Networking, Operations, Presentation, Technology
Phil Shmerling is an SVP, Relationship Manager at Studio Bank.  As a member of the Studio team, Phil works with creators in the entrepreneurial ecosystem, including startups, entrepreneurs, technology companies and venture investors. With past experiences in angel investing, venture capital, entrepreneurship and investment banking, his role at Studio includes partnering with companies to help them navigate the banking and fundraising landscape. Phil assist companies looking to raise angel, venture and private equity funding, as well as those in need of bank financing, cash management services and exit preparation.  Prior to his role at Studio, Phil was the Founder and CEO of InCrowd Capital, a Nashville-based angel investment group and early-stage venture fund. Through InCrowd, Phil has invested in companies across a broad range of industries, including media, music, entertainment, energy, artificial intelligence, machine learning, IoT and consumer goods.  Phil's career also includes time in the food industry as the Director of Retail at Choice Food Group and in investment banking with Morgan Keegan.
To meet with Phil, or any of our excellent mentors, please fill out this interest form.
Q. What excites you most about the Wond'ry?
A. It is exciting to see a resource at such a strong university that will bring the entire ecosystem together to pursue entrepreneurial endeavors.  I am most excited about having the chance to work with so many bright people to help them achieve their goals as entrepreneurs.
Q. What do you feel are the most important skills you have to offer in your role as a mentor?
A. Having started my own company and having gone through the fundraising process, I learned valuable lessons on how to get a company funded in its early days.  As an investor now, I also look forward to helping entrepreneurs understand all of the resources they have available to them as they try to find capital for their businesses.  I am available to any entrepreneur wanting to discuss business models, capital raising and any other issues they might be facing as they get their concepts launched.
Q. What has been your proudest moment in your career?
A. Starting your own business is a very daunting process, and I am proud to say that I was able to take the leap to start InCrowd.  However, my proudest moments come with each investment we make and in watching the entrepreneurs we serve launch and grow their businesses.  In November of 2016, InCrowd was awarded the Nashville NEXT Award as Funder of the Year, which was a very proud moment for me as we were recognized for our impact on the entrepreneurial community.
Q. What has surprised you most about your job?
A. People say that starting a company is difficult, but you never really know what that means until you get out and try it for yourself.  In our journey as entrepreneurs, we must be open to reaching out to mentors and advisors who can help us along the way.  The most surprising thing for me, however, was that I thought that some people would give me good advice and some would give me bad advice, and I thought my job was to distinguish between the two and decide on a direction for my company.  However, the reality was that 99% of the time you are given great advice, but the advice from different people might take your business in different directions.  The reality was that almost all of the advice was good, and choosing which pieces of advice to take and which to ignore proved much more difficult than I was expecting.
Q. If you could do everything over again, would you make the same career choices?
A. I knew from a very young age what I wanted to do with my career.  The university I attended, what I studied, my first job, my second job and starting InCrowd were all planned far in advance.  Those career choices were made ahead of time, and having played this path out so far, I would not change a thing!
I would urge anyone out there who does not yet know what direction they want to take with their lives to think about what end they seek, and then focus on taking on roles that will lead them towards that end goal.
Q. In your opinion, what is the most important quality for success?
A. In addition to the above statement about finding your direction as early as possible, I think you must realize that your education does not end with your time in school.  If you are not constantly seeking to further your education, you will fall behind your competitors very quickly.
Q. When you were a child, what did you want to be when you grew up?
A. A pilot, astronaut or race car driver.  I still would love to be any of those three!
---