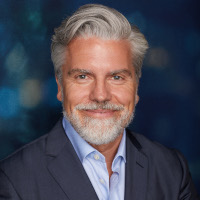 Martin Renkis
Wond'ry Master Mentor - GM, Johnson Controls

---
Martin was the founder and CEO of Smartvue, a pioneer of cloud video software services and IoT SaaS technologies, before it was acquired by Johnson Controls in 2018. Smartvue introduced the very first cloud surveillance subscriptions to the market in 1999. Smartvue was a leader in its market, uploading more than 72 million minutes of video surveillance to its cloud every day and managing more than 50 billion video clips every year.
Martin has earned numerous awards and recognition for IoT and network video solutions, including Best of Show at CES.  Today he is leading cloud surveillance services at Johnson Controls as CEO of the Smartvue division. He is also the general manager of the $100M Exacq surveillance technologies division and a director of the partner program for security technologies at Johnson Controls.
Prior to Smartvue, Martin founded and was CEO of the first cloud e-learning company, Trainersoft. He organically grew the company on retained earnings and built a client base comprised of more than 25% of the Fortune 500. Trainersoft was acquired in 2002 and today continues operation as part of IBM. Martin developed intellectual property in the areas of robotics, drones, mesh networks, 3D visualization, machine learning and cloud video capture, transport, storage, and distribution. Martin has earned over 1,000 granted utility patent claims on more than 60 inventions.
To meet with Martin, or any of our excellent mentors, please fill out this interest form.
---