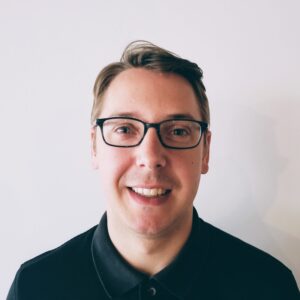 Loren Wood
Co-Founder, Impaktfel

---
Loren is Co-founder of Impaktfel, and Director of Impact at Community Innovation Lab at the University of Kentucky, where he helps purpose-driven organizations and social entrepreneurs develop the skills to tackle society's most complex and urgent issues (food insecurity, homelessness, poverty, etc.).
He brings 15+ years of marketing and communication experience in both the for and nonprofit world, and mixes that with his love for market research and data analytics to help organization's find market fit, uncover trends, grow their business, and evaluate their social impact. Over the years, he has added skills in Agile, community engagement, human centered design, and program evaluation to better help organizations drive social change.
Loren graduated from Syracuse University with a B.S. degree in Marketing Management. He is currently enrolled at Vanderbilt University, where he is seeking an M.Ed. in Community Development and Action, with a focus on evaluating the effectiveness of various models and approaches (B Corp, community-led development, mutual aid, participatory cities, nonprofit) to making a social impact.
To meet with Loren, or any of our excellent mentors, please fill out this interest form.
---