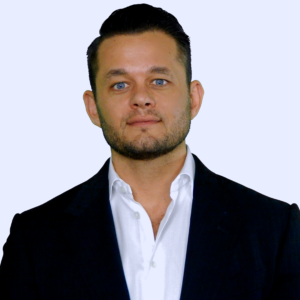 Kane Harrison
VP & CMO of TalkApolis

---
---
Areas of Expertise:Fundraising, Leadership, Marketing, Music, Networking, Operations, Technology
There are those who follow and those who innovate. Kane is a Nashville-based Australian.
Kane Harrison is undoubtedly a member of the latter category. As an award winning musician and entrepreneur his roster of accomplishments include – a finalist in the Next Awards 2014, winner of the Next Awards 2015. Kane was awarded the CIO of the Year Award in 2015 and named a 2016 Young Emerging Leaders Award winner (Technology) and he was asked by the Nashville Chamber and Nashville Entrepreneur Center to emcee the 2016 NEXT Awards.
Kane is the co – host of the Entrepreneurial Mind Radio Show which is broadcast to the world LIVE from ACME feed and seed in Downtown Nashville. He is the Founder Harrison Media Holdings, and Kane is an accomplished and award-winning singer, songwriter and sound designer who has written and composed songs for himself, for others, and for commercials & film. He also is a member of the Board of Directors for and has served as Vice President of the non-profit Nashville Kangaroo's, which represents Nashville in the national competition of the United States Australian Football League.
Born and raised in Australia, Kane recognized his calling in music since age 4, with a focus on guitar, drums and voice. He has been a finalist on Australian Idol and a Grand Finalist in Telstra Road to Tamworth. In 2008, Kane's debut single "The Moments" reached No. 6 on Australia's CMC charts and remained on the roster for 17 weeks.
His musical expertise also includes becoming a finalist for two years running in the Music City Songwriting Competition in the "Country Unsigned" category, ranking out of 9,000+ entries from 100 nations. In addition, Kane was deemed by the Australian Country Music Awards' as its 2013 "Rising Star." Most recently, his company completed the musical score and soundtrack for Daniel Baldwin's feature film "Wisdom" winning awards at festival across the USA.
Kane also has extensive acting experience, studying with Suzan Johnston in Melbourne, TV Pro Global in Brisbane (and graduating from both) as well as certification from NIDA's Television Presenter's Studio. He has studied under Margie Haber & Associates in Los Angeles at the Margie Haber Studios, and earned a diploma from Australia's prestigious National Institute for Dramatic Arts (NIDA). In all, Kane has appeared on national television, in commercials, worked as a television presenter and performed at and hosted live events in front of audiences reaching into the tens of thousands.
As VP and CMO at Talkapolis Inc., he commandeers an innovative media platform for smartphones and other smart devices to deliver video content focused on issues and interests relevant to a user's local area. Talkapolis owns and aggregates geographically targeted social media pages on a local television scale, and offers "microcasts" that focus on engaging the local community and providing information relevant to daily life right within the social media news feeds of Twitter and Facebook. Its success has convinced numerous local Nashville advertisers to flee from TV, radio and print in favor of its cutting-edge platform.
The Talkapolis model is directly disrupting the 70 billion per year local advertising market. Talkapolis has proved that to deliver a message and or a directive you must place it where the consumer is focused, in the social media news feed and has had over 6.5 million content views. Talkapolis are also the official media partners of the Wang Foundation.
Kane champions the entrepreneurial spirit and is Executive Producer of the Forbes recognized 'The Entrepreneurial Mind' hosted by Dr Jeff Cornwall, the Jack Massey chair of Entrepreneurship at Belmont University. Kane is the co – host of the Entrepreneurial Minute with co-host Dr Jeff Cornwall, the Jack Massey chair of Entrepreneurship at Belmont University.
Meanwhile, Kane's leadership of Harrison Media Holdings explores the limitless world of sound, vision and content, collaborating with clients and producers to develop their vision, while maintaining the origins of concept integrity. Its broad international client base is focused on producing a commercially viable product and maximizing return on investment, while working in all facets of media—with an emphasis on advertising, television, album production and film. Services include: music composition & production, musical supervision, catalogue administration and soundtrack design. Most recently Harrison Media Holdings produced the original score and soundtrack to Daniel Baldwin's feature film 'Wisdom'. The film has won 17 awards including the Manhattan Film Festival, Long Beach International Film Festival, the San Antonio Film Festival and the prestigious Burbank International Film Festival in Los Angeles.
The Harrison Media Holdings attracts investment to the projects with a very unique structure to the musical budgeting. This structure has now attracted many other investors and filmmakers to Nashville and Harrison Media Holdings. Kane has developed key relationships with musical catalogue owners, filmmakers, distributors and producers both nationally and internationally helping to shine a spotlight on Nashville and the amazing talent pool.
Kane's work with the Nashville Kangaroo's comprises involvement in one of the 32 national teams across the USA that represents the United States Australian Football League. Its club logo delivers the team's mandate: "The Nashville Kangaroos bring together Australian and American culture within our community and develop U.S.-Australian relations through social events and sporting events such as Australian Football." More than 70% of its team members are non-native-born Aussies. The team was founded in 1997, and has since established itself—with Harrison's ongoing assistance—as a prominent grass-roots organization within the community.
To meet with Kane, or any of our excellent mentors, please fill out this interest form. 
---
Q. What excites you most about the Wond'ry?
A. I enjoy being surrounded by people that get up everyday and push forward, for reasons far greater than the current opportunity presented, they do it because they want to. We have to have a certain amount of people in our community who are willing and able to move mountains for the greater good. Rarely does a 4 year old answer when asked 'what do you want to be when you grow up' – 'an entrepreneur or business leader'. They answer with, a police officer, a fireman, a doctor, a nurse … why? because we all long to be apart of a safe community where people are encouraged to explore and to learn, to build and to grow, to love and to live to the fullest. I believe the Wond'ry has created an environment to do just that while exposing tomorrow's future to new opportunities. I can't help but be passionate about the future of Nashville and the Nashville community.
Q. What do you feel are the most important skills you have to offer in your role as a mentor?
A. Honesty, first and always. My strengths are creative, technology, branding, marketing and consumer psychology. I have a extensive background in content creation – music, film, TV and have built a digital agency for the elective medical marketing. I will be more than a business mentor. I will show you how to explore every aspect of who you are and how to get the most from yourself.
Q. What has been your proudest moment in your career?
A. Employing people and seeing them grow within their roles but more importantly as members of the community. There is a ripple effect to your impact you should always be aware of. If you employ one person and by doing that it gives them the opportunity to build a house, the builder of that home might have 10 employees that then have meaningful work. Those 10 employees may go and spend their money in 10 different stores that have 10 employees each and so on.
Q. What has surprised you most about your job?
A. As an entrepreneur I'm constantly surprised at the lack of red tape, the only thing that usually holds you back is yourself. Get beyond that, and then you really start having some fun.
Q. If you could do everything over again, would you make the same career choices?
A. The market often determines my direction so I'm not sure 'choice' has shaped my career as much as momentum and fluidity. I'm exactly where I'm meant to be.
Q. In your opinion, what is the most important quality for success?
A. Humility.
Q. When you were a child, what did you want to be when you grew up?
A. I was never sure and I'm not sure I know to this day. I know I've always wanted to apart of something inspiring. I've always said that I would rather stand half way up a mountain with many than stand on the top alone. I've just always focused on what I enjoy and what I'm really good at.
---