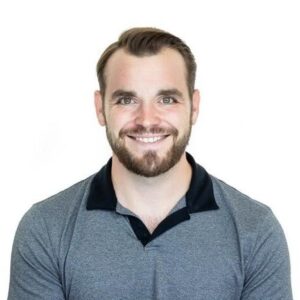 Glenn Clayton
Managing Partner, Mark Two Ventures

---
Glenn launched his first startup from his dorm room at the University of Alabama in Huntsville in 2004. Since then, Glenn has successfully launched and scaled several startups. His companies have employed hundreds of people, and he personally built and managed one of the largest software development teams in the state of Alabama. He has successfully exited a company (Appleton Tutoring, one of the first online marketplaces for tutors which was acquired by N'genius Tutoring & Test Prep) and scaled up another to profitability with over $40M in ARR (Spur). Along the way, he raised over $35M in early-stage capital for his own companies, including one of Alabama's largest Series A rounds of venture capital.
Glenn is a very "product-oriented" founder with a focus on developing technology products that customers love through methodical application of lean product development processes and a focus on great design. Pre-COVID, Glenn spent a couple of years as part of the NYC startup community where he developed close relationships with other founders, builders, and venture capitalists. It was this "robust startup ecosystem" that inspired him to launch the venture studio, Mark Two Ventures, to help visionary founders in the South connect with top tier talent and sophisticated capital.
To meet with Glenn, or any of our excellent mentors, please fill out this interest form.
---