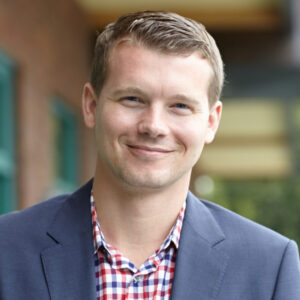 Clark Landry
Managing Partner, Clover Leaf Ventures

---
Entrepreneur and angel investor. Based in Nashville after 20 years in Los Angeles. Investor in 130+ private companies, including Scopely, Crexi, AngelList, and more. TechFire 2019 Angel Investor of the Year. BetaBoom "Top 50 Angel Investor for Female and Diverse Founders". Co-Founder and advisor at Inspectiv, a cybersecurity company. Co-founder at Maple Media, a private-equity backed roll-up of mobile apps. Raised $30M from private equity investors. Co-founder and Executive Chairman at SHIFT, a developer of social media marketing software, acquired by Brand Networks in 2015. Co-founder and CEO at Top Level Domain Holdings (now Minds + Machines), a publicly-traded company that owns and manages top level domains. Co-founder at TagWorld, a social networking company (acquired by MTV/Viacom). Founding investor of Adconion, a digital media advertising company (acquired by Amobee), Traffic Marketplace, an online advertising network (acquired by Vivendi), Gradient X, a mobile DSP (acquired by SingTel). Advisor to Reitler Kailas & Rosenblatt, Expert DOJO, KohFounders, Trust.co, Blackwatch, Madison Alley Global Ventures, Frequency, Zitti.
Investment exits include:
The Trade Desk (in at $16M, NASDAQ IPO, ~$50B market cap)
EdgeCast Networks (acquired by Verizon, $390M)
Adconion (acquired by SingTel, $235M)
Top Level Domain Holdings (IPO on the LSE AIM)
Traffic Marketplace (acquired by Vivendi)
Gradient X (acquired by SingTel)
Sellbrite (acquired by GoDaddy)
Burstly (acquired by Apple)
Lettuce (acquired by Intuit)
Retention Science (acquired by Endurance International Group)
Reaction Commerce (acquired by MailChimp)
H Code Media (acquired by Falfurrias Capital Partners)
AlgoLift (acquired by Vungle)
Kixer (acquired by Lakana)
BigFrame (acquired by DreamWorks)
ShopNation (acquired by Meredith)
Sapho (acquired by Citrix)
To meet with Clark, or any of our excellent mentors, please fill out this interest form.
---