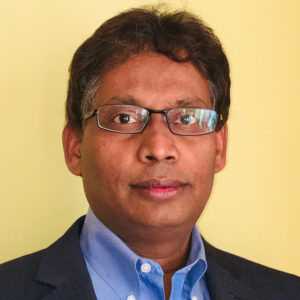 Chak Kolli
Global CTO, Insurance, DXC Technology

---
Chak Kolli is Global Chief Technology Officer, Insurance, at DXC Technology. He is responsible for working with DXC Insurance clients worldwide to define their digital strategy and implement new and emerging technologies to transform their current business models and define new innovative ones. He is also responsible for promoting DXC Technology's portfolio of insurance offerings and services.
Prior to DXC, Chak managed digital transformation and innovation consulting for financial, insurance and other large strategic accounts at TCS. In an earlier role, he was the chief architect and head of global infrastructure for the insurance and healthcare business unit. Before joining TCS, Chak worked at MetLife, AIG and DTCC in the New York City area. He has a Ph.D. in computer science from George Washington University in Washington, D.C.
To meet with Chak, or any of our excellent mentors, please fill out this interest form.
---