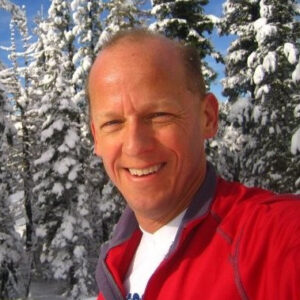 Bruce Graham
Venture Capitalist | Founder

---
Bruce Graham has been a Silicon Valley-based venture capitalist, co-founder, and angel investor since 1991. Over the past twenty-five years he has focused on projects in materials, components, systems, software applied to enterprise, communications and energy applications.
Over his 30-year Silicon Valley VC career, Bruce has been involved (as investor and/or cofounder) in ~50 early stage projects with a cash-on-cash returns to-date of ~3x and IRR ~60%, including 22 positive exits to date. About half of Bruce's VC investments were made when he was with Bessemer Venture Partners 1996-2000. Bruce was in the VC business with Vertex (1991-96), the VC affiliate of Singapore Technologies, and Infinity Capital (2001-08), and New Venture Partners (the former Bell Labs commercialization team, 2009-13), advised Lockheed Martin on technology spinoffs (2008-2015) as well a role as senior advisor to the SK Telecom Innopartners startup incubator (2014-17) in Sunnyvale. Currently Bruce is an advisor to BlueSky Capital, a mentor with the Alchemist Accelerator as well as a variety of other roles (Board, advisory) working with startups.
Approximately half of Bruce's early-stage, high-risk investment projects have generated positive returns to-date. Notable projects (exits) include: Lightlogic (INTC), Quantum Effect Devices (QEDI –> PMCS), SCM Microsystems (SCMM → INVE), Proxim (PROX –>Terabeam), Resonext (RFMD), Obsidian (AMAT), Smart Machines (BRKS), Premisys Communication (PRMS –> Zhone), Coral Systems (LTBG), Morphics (IFX), Newport Communication, (BRCM), Genoa (FNSR), Worldtalk (WTLK –> TMWD), QuickLogic (QUIK), QuickTurn (QKTN –> CDNS), Flarion (QCOM), Element-14 (BRCM), Stream Machines (CRUS), Paxera (NPTN), NetEffect (INTC), Barfly (TouchTunes), Summit Micro (QCOM), Fulcrum Micro (INTC), UpGuard, Otosense (ADI), Pavilion Data Systems, CelLink (cellinkcircuits.com), Perceptive (perceptive.ai), LatentAI (latentai.com), SkyCool (skycoolsystems.com).
In the 1980's, Bruce held operational and management positions at Intel Corporation and Siemens AG in Silicon Valley, Germany and Asia Pac.
Bruce holds a BS from Princeton University, magna cum laude, in Chemical Engineering and an MBA from Stanford University. Bruce enjoys soccer league, and long swims.
To meet with Bruce, or any of our excellent mentors, please fill out this interest form.
---