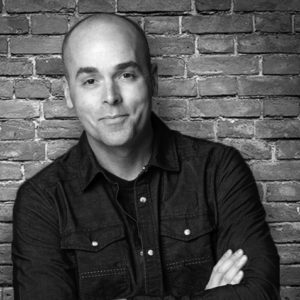 Brad Holliday
Co-Founder at ID8 Innovation

---
---
Areas of Expertise: Fundraising, Marketing, Music, Networking, Operations, Presentation, Product Design, Technology
Entrepreneur, investor, startup advisor, and business development and marketing strategist with a twenty year career leading and guiding diverse businesses to positive outcomes. Experienced managing the design and execution of complex strategy and marketing initiatives within startups, multiple entrepreneurial efforts, and for global brands such as WalMart, Caterpillar, Canon, and Warner Music. Trusted mentor to over a dozen startup accelerator programs across the country.
My current professional interest through ID8 Innovation is in developing programs that bridge corporate enterprise with innovative startups in order to bring new products to market faster and more effectively.
To meet with Brad, or any of our excellent mentors, please fill out this interest form.
Q. What excites you most about the Wond'ry?
A. I love the interdisciplinary approach. The idea of bringing people together from across the university and from the business community is exciting.
Q. What do you feel are the most important skills you have to offer in your role as a mentor?
A. I have a wide variety of experiences as an entrepreneur, investor, and advisor to enterprises that can be useful to early stage founders.
Q. What has been your proudest moment in your career?
A. Hmmm…still working on that
Q. What has surprised you most about your job?
A. The constant variety.
Q. If you could do everything over again, would you make the same career choices?
A. What choices?? I'm not sure anyone really charts a course and sticks to it. Life is unpredictable.
Q. In your opinion, what is the most important quality for success?
A. Grit, timing, and the ability to stay focused.
Q. When you were a child, what did you want to be when you grew up?
A. A professional runner
---