The McGill Project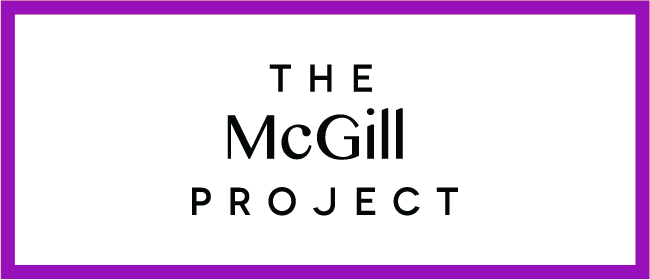 McGill Hall is a space with a strong sense of community and acceptance.  McGill Project members (McGillites) consider themselves part of an ongoing campus tradition of free expression and discovery.  The McGill Project provides a home for students with a wide variety of majors and interests; this diversity is represented during yearly programs and activities. The McGill Project provides a variety of programs that create space for students to interact with Vanderbilt professors or Nashville community activists. McGill is comprised of mostly single rooms and 5 double rooms.
2023-2024 Application Process
Submit the Housing Registration between January 9 and January 13, 2023 in the Housing Portal.
Complete the McGill LLC Application between January 17 and February 17, 2023 in the Housing Portal.
You may be contacted to complete a survey outlining your interests as they relate to the McGill Project after submitting your application.
Contact Drew Bryant with any questions about the application process.
Learn more about the rooms in McGill here. 
Programs
The McGill Coffeehouses are "open mic" nights held throughout the year where Project members, other Vanderbilt students, and local community members perform musical arts, read poetry, perform stand-up comedy acts, and showcase artwork to a very supportive audience.
McGill Hours are recurring, regular programs of the McGill Project in which Vanderbilt professors or Nashville community activists visit the Project and share about more controversial or provocative topics on which the speakers may not have an opportunity to educate students in the classroom.
The McGill Project Spring Showcase is a yearly event that Project members host for the Vanderbilt family and surrounding community. The Executive Council chooses a showcase theme in the Fall, members have several months to create their contributions, and the event is held during January. All project members are required to participate and use their creativity and imagination to develop something truly unique that both their peers and the community will enjoy.
McGill Tenants & Project Member Responsibilities
The McGill Project fosters free thought, creative expression, and inclusive community. Vanderbilt University undergraduate students who apply and are selected are considered participants in the Project. Both residential and non-residential Project members must fulfill membership responsibilities to maintain voting privileges. These responsibilities are as follows:
Project Members shall support the mission, programs, and financial integrity of McGill. The exact obligations shall be defined in the Bylaws. Failure to fulfill these responsibilities could result in expulsion from the Project and reassignment from McGill Hall.
McGill Project members are expected to pay $30 annually, or $15 per semester in membership dues. These dues support McGill's programming goals and initiatives. Membership dues will be collected during the first week of the academic year in August.
Participate in at least 6 McGill Hours each academic year.
Perform four hours of service to the McGill Project each academic year. Project members can announce tasks that fulfill this obligation such as posting fliers, cleaning up after social events, escorting guests home after parties, decorating for events, etc. as approved by the Community Standards Coordinator.
Attend the fall semester Autonomy Meeting and all other Project-wide meetings as announced by the Secretary.
Contribute a creative piece to the McGill Showcase in the spring. The creative piece can be developed in collaboration with other Project members.