Vanderbilt Tide Cleaners Partnership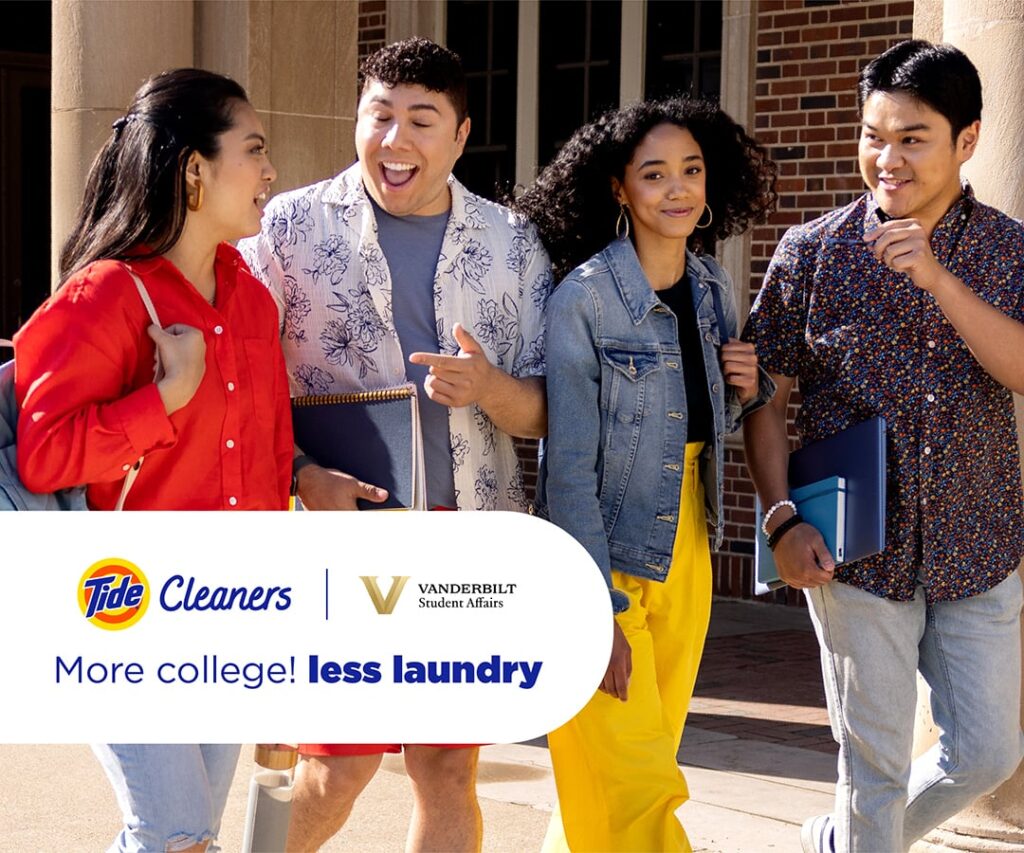 Vanderbilt University has partnered with Tide Cleaners to offer you laundry service!
The Vanderbilt experience is full of once-in-lifetime opportunities; by enrolling in Tide Cleaners' wash n' fold service you save up to 80 more hours over the academic year. That's 80 more hours to invest in academics and campus life.  Tide Cleaners is offered as a more time conscious solution than do-it-yourself laundry. We recommend you register for service and invest the time you save into something that makes your Vanderbilt experience incredible.
Students bring dirty laundry to attended service trucks parked conveniently across campus. Tide Cleaners separates by color, then washes, dries, and folds your clothes into a tidy package for return to campus two days later.
Service runs August – May.
Truck Schedule
The truck schedule can be viewed here.