McGill Hall
McGill Hall is site of the McGill Project, a cooperative program with the Department of Philosophy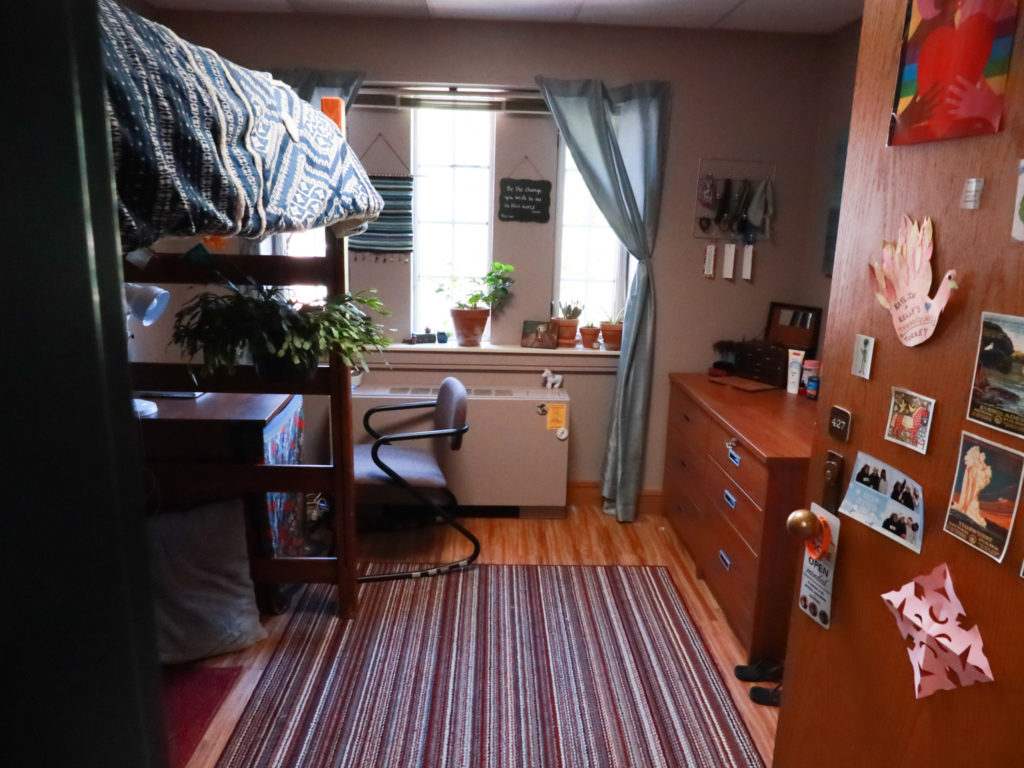 designed to encourage interaction between faculty members and students through the discussion of controversial topics and ideas.
McGill Hall is a modified collegiate gothic residence hall facing Alumni Lawn. The building is named after Chemistry Professor John T. McGill, who came to Vanderbilt as a student in 1876 and served his alma mater for 70 years.
Photos & Room Tours
McGill Double: Coming Soon!
Amenities include:

Information desk
Commodore Card access to building
Central air conditioning
Xfinity On-Campus IPTV Service
Wireless connection to campus network
Music Practice Room
Formal Lounge
Seminar Room
Television Lounge
Patio area, just outside the Television Lounge
Common kitchen facility with oven, stove, microwave,
dishwasher and refrigerator
Carpeted corridors
Custodial service in common areas, bathrooms and corridors

Furnishings include:

Desk for each resident
Desk chair for each resident
Chest (with lockable drawer) for each resident
Closet for each resident
Waste can for each room
Recycle bin for each room
Overhead lighting
Mirror
Window blinds
Towel bar for each resident