How do I host a Zoom Meeting?
The first time you host a Zoom Meeting will be a new experience for you. This guide will help walk you through some of the options, windows, and screens you will encounter as you host your meeting.
In this guide:
If you haven't already, please visit our other guides before you host your first meeting:

---
Hosting Your Zoom Meeting – Before/as students are entering
Follow the instructions on our guide How do I create a Zoom Meeting to start your meeting. Once your meeting is open, you will see the main interface as shown below.
This box will show whose microphone is active.
The URL you will give users to join your meeting
A list of participants in the right panel
Mute All of the participants' microphones
This is your control panel


---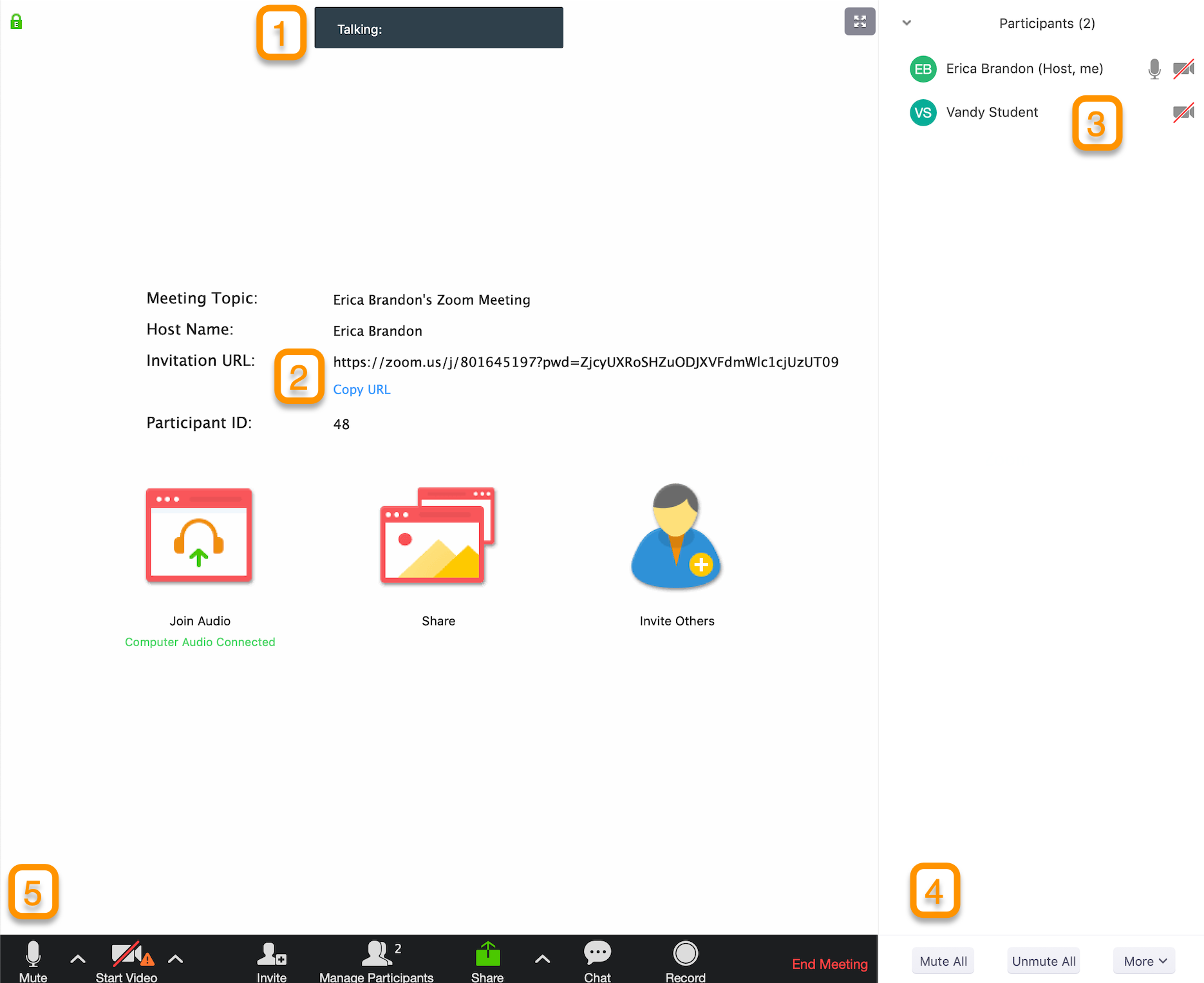 You may want to mute your mic and disable your camera until you are ready for class to begin.
Click Record on your toolbar to begin recording the class.
Click Chat on your toolbar to show the chat pane.
Close all unnecessary tabs, windows, and applications on your computer.
Open any websites, presentations, documents, etc. that you plan to use during class.
Hosting Your Zoom Meeting – Teaching a live class
1When you are ready, enable your mic and begin speaking. It's a good idea to ask in the chat pane if students can hear you, and if the volume is suitable.
Allow time during your first session to tweak your computer's input (mic) settings. Students may also need to adjust their own volume settings.

Click the Share button on your toolbar to share your screen. You will be given the option to choose any window you have open, or to share your entire desktop. Make a selection and click Share.
---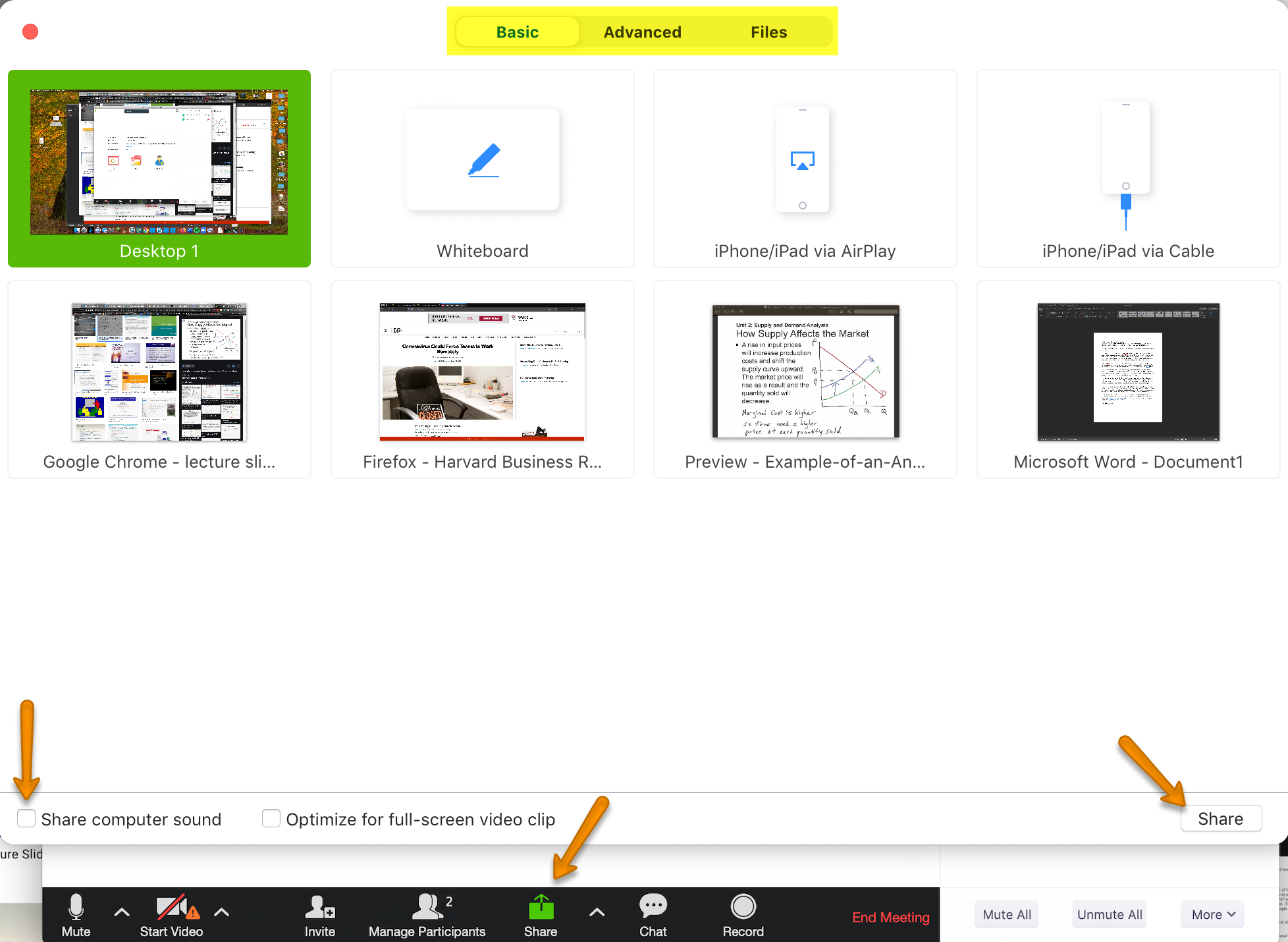 While you are sharing your screen, the shared area will have a thick green border. You will also have a new toolbar that appears on top (shown below).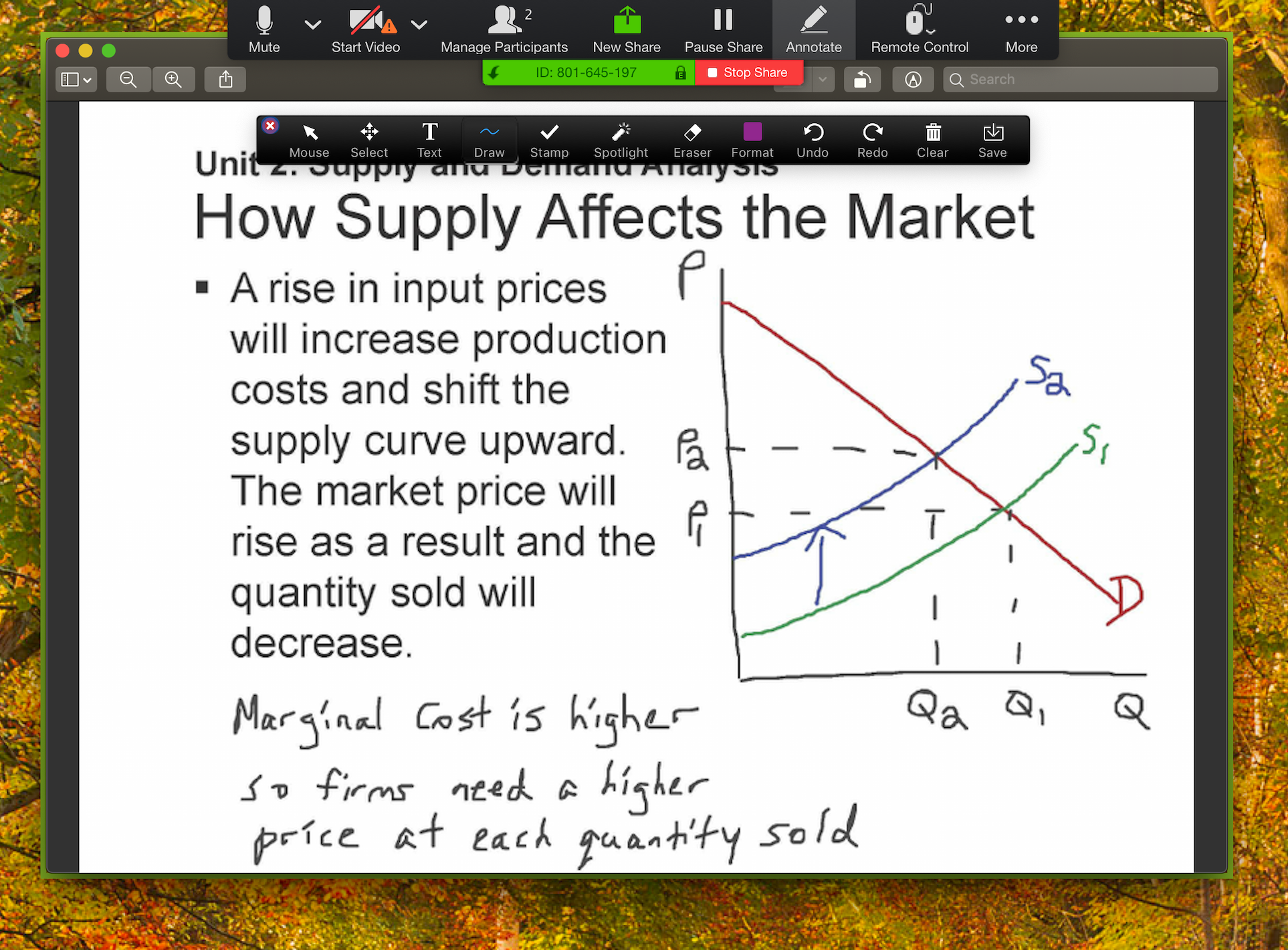 When you want to stop sharing your screen, click the red Stop Share button.
When you are finished with your class, click End Meeting at the bottom of your Zoom window.