Our Team
Kristin Torrey, Director of Greek Life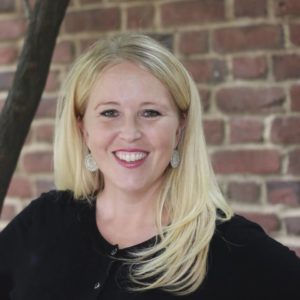 Reach out to Kristin regarding: Greek Member Experience (GME), large-scale Greek Events (such as Trick or Treat on West End), Dance Marathon, Greek facility questions, Crisis situations involving members or guests, Alumni relations, Disciplinary situations, Lights on the Lawn, and the Greek Mental Health Collaborative
Kristin has a Bachelor of Business Administration from Western Michigan University, where she double majored in marketing and organizational communication.  Upon graduation, she decided to pursue a career in student affairs and earned her masters of arts in college student personnel from Bowling Green State University. She has worked in the Office of Greek Life at Vanderbilt since August 2002, serving as the Director of Greek Life since 2005.  Outside of her work at Vanderbilt, Kristin has served on the Board of Directors for the Association of Fraternity/Sorority Advisors Foundation and is actively involved in the Junior League of Nashville. You can reach Kristin at kristin.torrey@vanderbilt.edu.
Destiny Savage, Assistant Director of Greek Life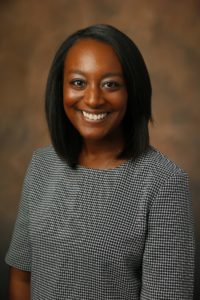 Reach out to Destiny regarding: the Panhellenic Council and the Office of Greek Life social media
Destiny is originally from Bowling Green, KY where she attended Western Kentucky University and earned her Bachelor of Arts in Psychology and was highly involved in many aspects of campus life including her sorority, Alpha Gamma Delta. While also attending WKU for her Masters in Student Affairs in Higher Education, she served as a graduate assistant for the Honors College and spent one year as the interim Greek Advisor. She spent five years advising the Panhellenic Council at James Madison University in Harrisonburg, VA before her move to Nashville. During her spare time, she can be found enjoying her favorite reality shows, listening to podcasts, or cooking. You can reach Destiny at destiny.d.savage@vanderbilt.edu.
Ashton Sawyers, Coordinator of Greek Life
Reach out to Ashton regarding: NPHC, IGC, and the Greek Inclusivity Alliance (GIA)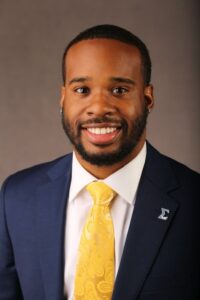 Ashton is originally from Nashville, TN and completed his undergraduate degree in Health and Human Performance at the University of Tennessee, Martin. While pursuing his undergraduate degree Ashton was involved in Greek Life and served on the executive boards for both his chapter of Phi Beta Sigma Fraternity, Inc. and the National Pan-Hellenic Council. Ashton received a Master of Science degree in College Student Personnel from the University of Tennessee, Knoxville where he had in assistantship in the Center for Student Engagement working with the programming board. While pursuing his master's degree Ashton also worked with Multicultural Student Life, Sorority and Fraternity Life, and The Office of Diversity and Engagement. In his spare time, you can find Ashton cheering on all the Nashville sports teams or enjoying a meal from a local restaurant. You can reach Ashton at ashton.sawyers@vanderbilt.edu.
Cam Alden, Coordinator of Greek Life
Reach out to Cam regarding: IFC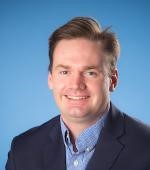 Cam is originally from Boston, MA and completed his undergraduate degree in Marketing at Marquette University in Milwaukee, WI. While pursuing his undergraduate degree Cam was involved in Greek Life, serving as Chapter President for his chapter of Sigma Chi Fraternity.  Cam earned  his M.A. in Student Personnel Administration from Saint Louis University where he had an assistantship serving as the Graduate Assistant of Fraternity and Sorority Life in the Student Involvement Center primarily advising IFC. In addition, Cam held the role of Graduate Hall Coordinator in the Department of Housing and Residence Life overseeing a residence hall of about 200 affiliated sophomores. Most recently, he was a Residence Director at Creighton University in Omaha, NE where he was responsible for managing the COVID Quarantine Population, developing student support and morale programs and helping to define the universities pandemic-related policies.  In his spare time, you can find Cam following collegiate sports, or on the golf course. You can reach Cam at cam.w.alden@vanderbilt.edu 
Valerie Lorusso, Administrative Coordinator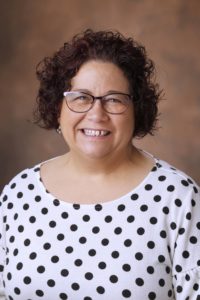 Reach out to Val regarding: Purchasing for events, Greek billing questions (including the Greek Facility Management fee)
Valerie Lorusso is the Administrative Coordinator in the Office of Greek Life and supports administrative functions for all of Dean of Students. Valerie is a graduate of Columbia College in Chicago. After working in radio and publishing Valerie came to Vanderbilt from Northern Illinois University in DeKalb, Illinois, where she worked for 13 years in Outreach and the Division of Student Affairs. Valerie lives with her husband, Joe, and their Huskie, Loki, in White Bluff, TN. Val relishes spending time with her two grown daughters as well as movies, classic rock and '80s music, and loves the World Series Champion Chicago Cubs. You can reach Valerie at valerie.a.lorusso@vanderbilt.edu.
Dennis Shillingburg, West End Neighborhood & Greek Housing Coordinator
Reach out to Dennis regarding: Greek Housing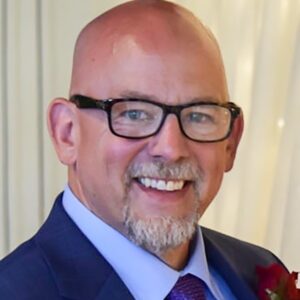 Bio coming soon!
You can reach Dennis at dennis.shillingburg@vanderbilt.edu 
Mackenzie Perkins, Graduate Assistant
Reach out to Mackenzie regarding: Dance Marathon and Curriculum tracking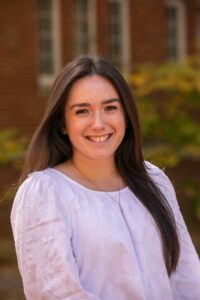 Mackenzie is a graduate student from Boston, Massachusetts pursuing a Master of Education degree in  Higher Education Administration. She received her Bachelor of Science from the University of Alabama in 2022, with majors in psychology and communication studies. While at UA, Mackenzie was involved on campus in her sorority, Delta Gamma, UA's Dance Marathon, and was a consultant in UA's Speaking Studio. In her free time, Mackenzie can be found calling friends and family, reading a rom-com novel, or cheering on the Tide. You can reach Mackenzie at mackenzie.t.perkins@vanderbilt.edu.