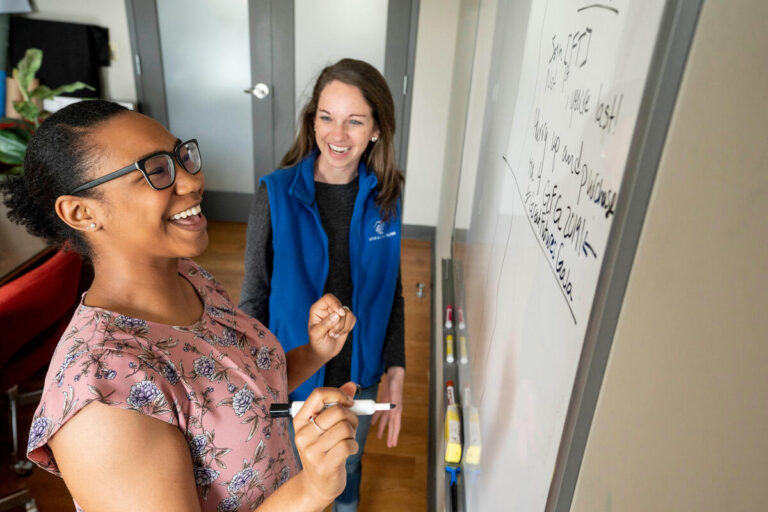 A World-Class Education
Vanderbilt University is a globally renowned center for scholarly research, informed and creative teaching, and service to the community and society at large. The Vanderbilt community is committed to the highest academic standards, a spirit of intellectual freedom, and a pursuit of excellence in all endeavors.
Advising to Fit Their Needs
Each school or college offers academic advising either through assigned faculty advisers or deans. Undergraduate academic adviser assignments are posted in your student's YES portal.
Additional advising resources are offered through academic advising offices or career centers.
Extra Help Is Here
One-on-one help is invaluable as students transition to the full demands of college-level coursework. Encourage your student to seek out tutoring at the beginning of the quarter, so they can stay on track and develop strong study skills.
Vanderbilt Tutoring Services

At Vanderbilt Tutoring Services, your student has the opportunity to meet individually or in a group setting with a talented staff of tutors who will help them enhance their academic performance through the power of collaborative learning. Services are free of charge and open to all currently enrolled Vanderbilt students. All programming is currently being held in-person or online via videoconference.

Writing Studio

At the Writing Studio, your student has the opportunity to meet individually with trained consultants to talk about any writing project or concern. Their services are free and confidential for any member of Vanderbilt's scholarly community.

Student Care Center Academic Coaching

Through academic coaching, students can polish their study skills and learn to manage their time to apply those skills effectively. While academic coaching is helpful to students who are experiencing academic difficulties, it is also beneficial to anyone who wishes to enhance their academic effectiveness.
Immersion Vanderbilt
Immersion Vanderbilt provides undergraduate students with the opportunity to pursue their passions and cultivate intellectual interests through experiential learning. This intensive learning experience takes place in and beyond the classroom and culminates in the completion of a final project.
Campus Contacts
Still need help finding what you're looking for? We'll be happy to point you in the right direction! Feel free to send us an email at parents@vanderbilt.edu.