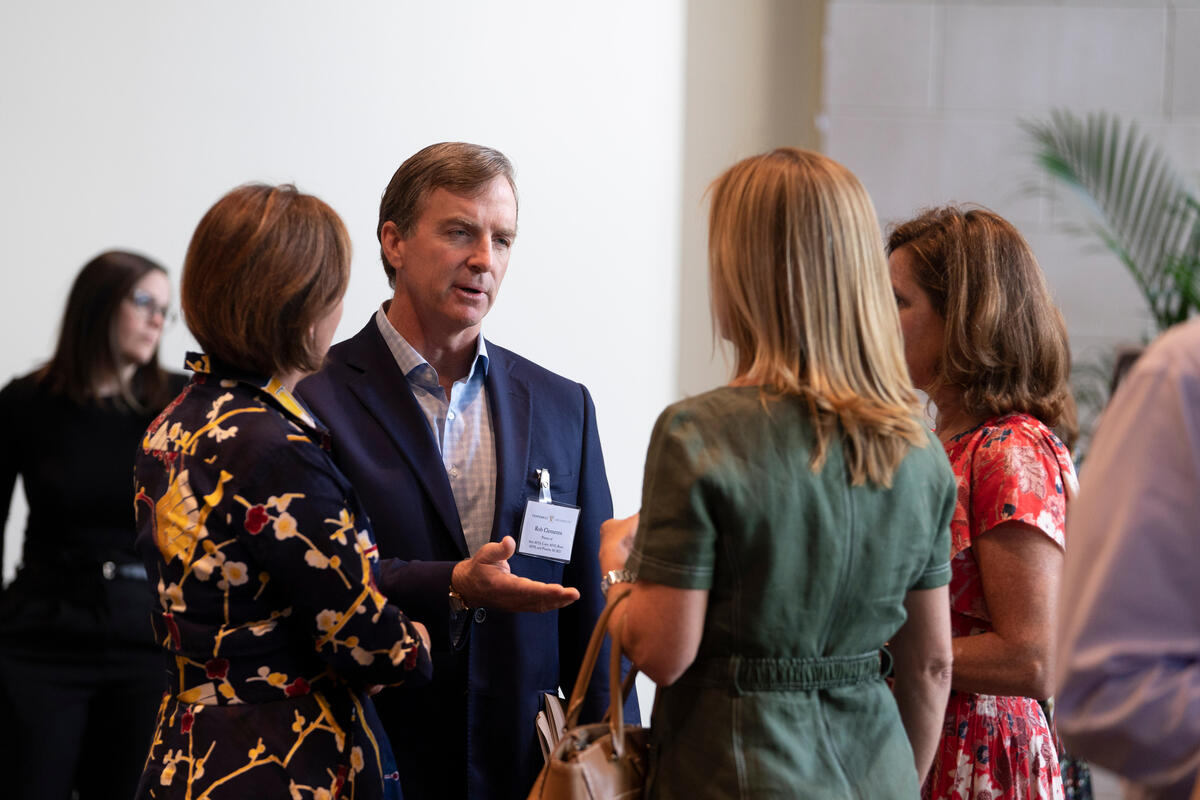 Parents Leadership Committee (PLC) members are committed to investing in Vanderbilt and its future. The group is composed of parent donors who make an annual gift of $10,000 or more to any university program that is meaningful to their student and family. Most PLC parents have undergraduate students from the College of Arts and Science, Peabody College, the School of Engineering and the Blair School of Music. From time to time, parents of recent graduates and graduate students also serve on the committee.
Gifts from PLC members are impactful in enhancing the undergraduate experience for all students - both in and out of the classroom. Through generous gifts from parents like you, scholarships are funded, world-renowned faculty members are recruited and leadership programming is created. During twice-yearly PLC gatherings on-campus, members learn about university initiatives, interact with Vanderbilt leaders and educators, and meet more of the Vanderbilt parent community.
The role of Parents Leadership Committee members is an important one. As a PLC member, we ask you to:
Make a leadership annual gift of $10,000 or more to your child's school or any other area of the university that is meaningful to you.
Build relationships between Vanderbilt parents and the university by promoting the university to friends and fellow parents.
Help host regional events such as Commodore Launches and parent receptions. Attend Vanderbilt gatherings on campus and in the community.
Assist Vanderbilt in providing internships and networking opportunities for Vanderbilt students and recent graduates.
Thank you for your consideration.  If you have questions, please contact Amy Jarvis, executive director of Parents and Family Programs at 615-343-3121 or amy.jarvis@vanderbilt.edu.  If you would like to look at different ways to give, helpful information also can be found at https://giving.vanderbilt.edu/ways-to-give/.
We wish your family all the best this Vanderbilt year.  Anchor Down!