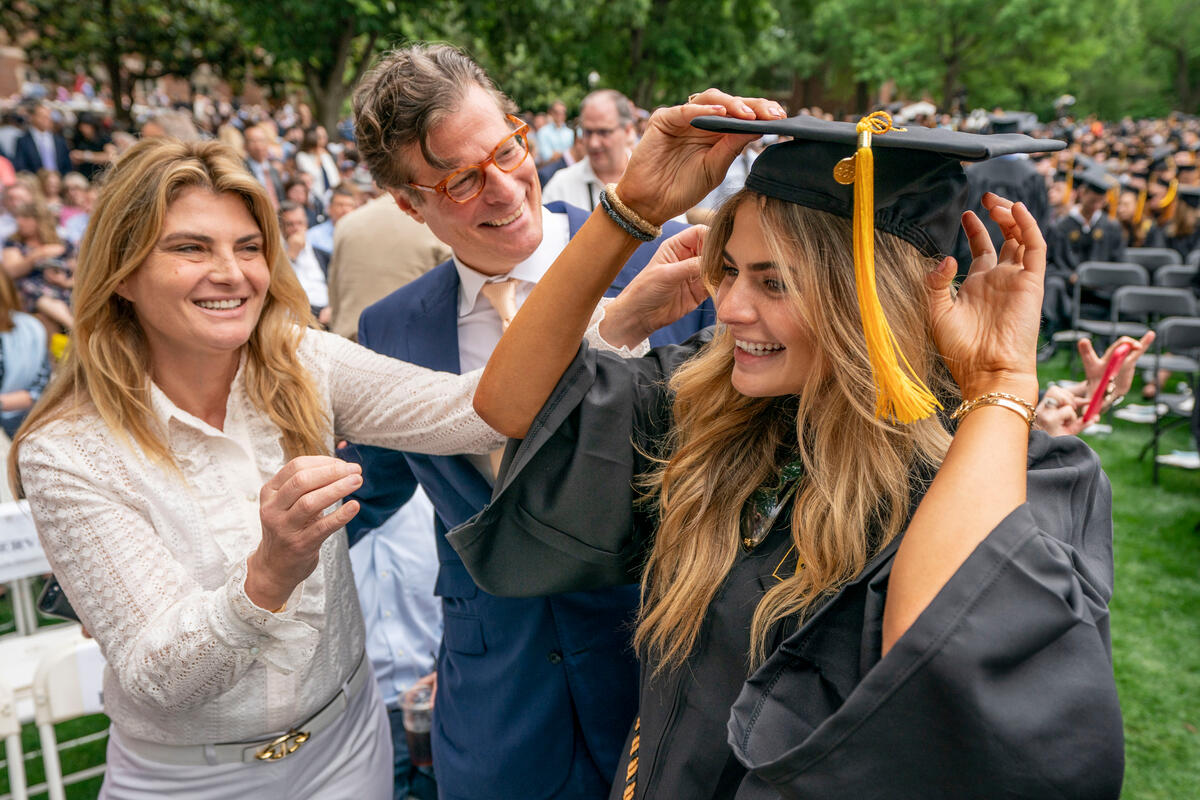 As a parent or family member of a Vanderbilt student, you are automatically considered a member of the Parents and Family Association! It enables parents both to actively participate in the life of their Vanderbilt student and to interact with and lend support to other parents.
Association benefits and services for members include:
Monthly Commodore Connection Email Newsletter
Webinar invitations hosted in conjunction with various campus partners
Invitations to local social events
Volunteer opportunities to engage with the Vanderbilt community
Eligibility to serve as a Vanderbilt Parent Ambassador
If you would like to increase your involvement in the Vanderbilt community, consider becoming a Vanderbilt Parent Ambassador!