Welcome, Recruiters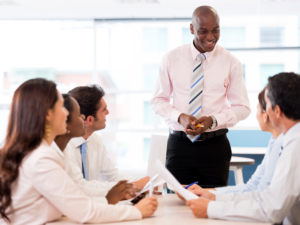 Thank you for your interest in recruiting Vanderbilt talent! When it comes to hiring top talent, we know you have a lot of options.
Whether you're new to recruiting our Commodore candidates or Anchoring Down to hire more, our Employer Relations team is here to make connecting to campus and recruiting easy. We've found that employers who work with us on their recruitment plans successfully make more quality connections with candidates than employers who do not.
Start recruiting Vanderbilt talent today: 
Register for an account with Handshake, the VU exclusive recruiting database
Set up an introductory call with a member of the Employer Relations Team
Review our Employer Program Menu of Services to learn about opportunities to connect with potential candidates
V4E: Vandy for Employers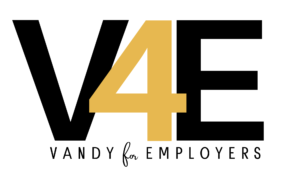 The Employer Relations Team at Vanderbilt University knows that you're great at your job, and we're here to help make it easier! We created Vandy for Employers (V4E), an educational program and series that offers programming, webinars, and live broadcasts that will help your organization increase your brand on campus! We aim to support employers in engaging top talent, educating the upcoming workforce, and employing world-class candidates. We're excited about recruiting – are you?!
---
Upcoming V4E webinars are below. Interested in joining live or viewing a recording? Contact Penny Baga at penny.baga@vanderbilt.edu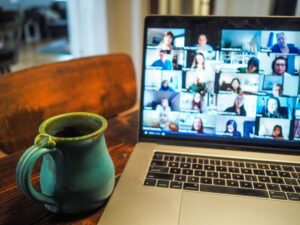 August 2023 The Career Center Launches VandyPASS; What Does This Mean for You? – VandyPASS (Pathways for Achieving Skills and Success) is the Career Center's innovative approach to showcasing the skills students obtain outside of the classroom. VandyPASS offers employers a streamlined approach to identifying top student talent. Employers are able to gain immediate visibility into students' verified skills, accomplishments, and experiences. This tool accelerates the hiring process and ensures a more informed and tailored selection of candidates.
September 21, 10:00 – 10:30 AM CT: Conquering Commodore Career Week – Join VU Career Center staff to hear an in-depth overview of the events planned for the 2023 Commodore Career Week. Hear how you can maximize your engagement with students, create lasting impressions, and ask any last-minute questions you may have about Commodore Career Week! Click here to register.
Join the V4E LinkedIn Group for Tips, Insights, and Recruiting Opportunities at Vanderbilt
Why Vanderbilt
Did you know that Vanderbilt is currently ranked #14 among national universities by U.S. News & World Report and was most recently ranked #10 World's Most Innovative Universities by Reuters? With unmatched academic talent and highly motivated students, you are sure to find candidates for your internship or full-time opportunities.
Here are just a few facts about who you'll find at Vanderbilt:
An incredibly diverse student population and a campus that offers nine identity centers with opportunities to get involved and find connection
More than 475 student organizations for extracurricular engagement
As of Fall 2020, total enrollment (both undergraduate and graduate) is 13,537, with an admission rate of 11.6%
Coast-to-Coast representation. The top five states undergrads hail from are Tennessee, Florida, New York, California, and Texas
Happy Students! Vanderbilt is ranked #1 College their students love and #2 Happiest Students in the 2021 Princeton Review