Financial Support
This page provides an overview of some popular financial support programs used to support students in their professional development.
For questions relating to any of these resources, please email ccfinancialsupport@vanderbilt.edu.

Financial Support Through the Vanderbilt Career Center
For a complete list of all financial support that is currently available through the Career Center, visit Handshake and use the Financial Support label under the "Jobs" tab.
Financial Literacy Resources
The Career Center has collected several resources designed to help students manage their personal finances. Click here to view a list of resources.
Other Campus Resources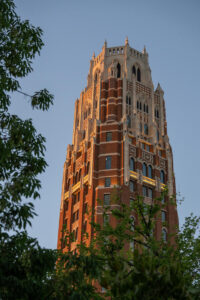 Grants and Scholarships can be awarded from a variety of sources including Vanderbilt, federal, state and private entities. These funds are considered "gift" assistance and do not have to be repaid. Learn more.
Each year Vanderbilt awards merit-based scholarships to applicants who demonstrate exceptional accomplishment and intellectual promise. Learn more.
Interested in supporting students in their professional development?