Welcome
GREETINGS!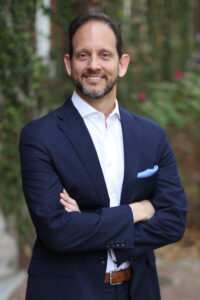 I am excited that you're visiting the Career Center online and taking steps to engage with us in a meaningful way.
Our office's primary goal is to help students gain clarity about their future. We want to play a significant role in your Vanderbilt experience. Our exceptional staff offers a full range of services to help you with whatever plans you have– be it a career, an internship, graduate study, a fellowship, a gap year, or an entrepreneurial endeavor – we are here for you.
We serve undergraduate students enrolled full-time in the Blair School of Music, College of Arts and Science, School of Engineering and Peabody College, and graduate students enrolled in the Graduate School. In addition, the Center provides career coaching to postdoctoral fellows and recent graduates (0-2 years) after graduation.
Here are some highlights from the 2020-2021 academic year:

Whatever you want to do, and wherever you want to go, you belong here. We will help you find clarity about whatever plans you have for the future.
Please visit us in person soon on the 2nd floor of the Student Life Center: it's never too early– or too late– to engage with the Career Center!
Dr. Alex Sevilla, Vice Provost for Career Advancement and Engagement & Evans Family Executive Director
*Satisfaction rating retrieved from the Coaching Satisfaction Survey sent to all students who visit the Career Center for 1:1 coaching and advising appointments, as well as drop-in sessions.