How can I link a Kaltura Quiz with my course gradebook?
Kaltura Quizzes are newly able to be linked to the gradebook such that scores can be passed automatically once students complete these quizzes. This can only be done through the Content page in Brightspace. The instructions below will explain how you can go about doing so.
1.) Navigate to the Content page in your course, and open the module in which you would like to house your video quiz.
2.) Select Existing Activities -> Add Kaltura Media, then select the video quiz from your library in the box that appears.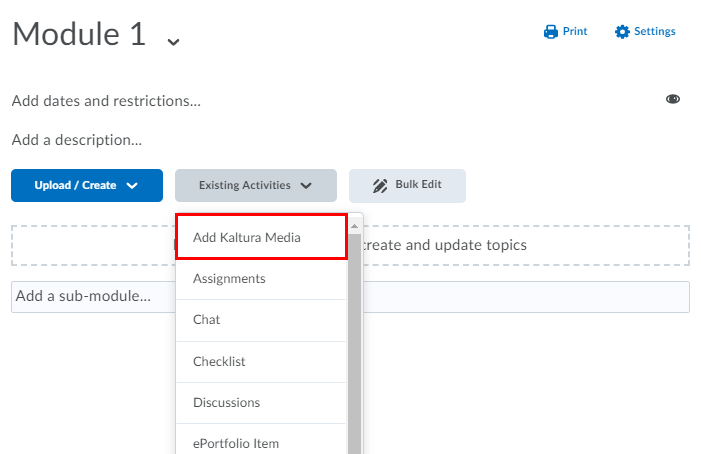 3.) Click on the quiz title to open the video quiz.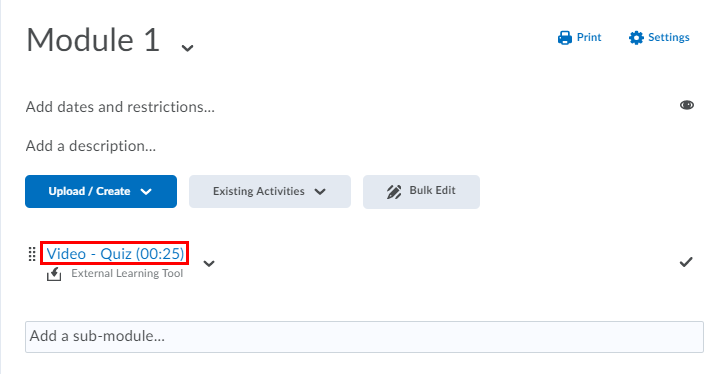 4.) In the bottom right hand corner, find the Assessment heading. Select Add a grade item to open the grade item selection options.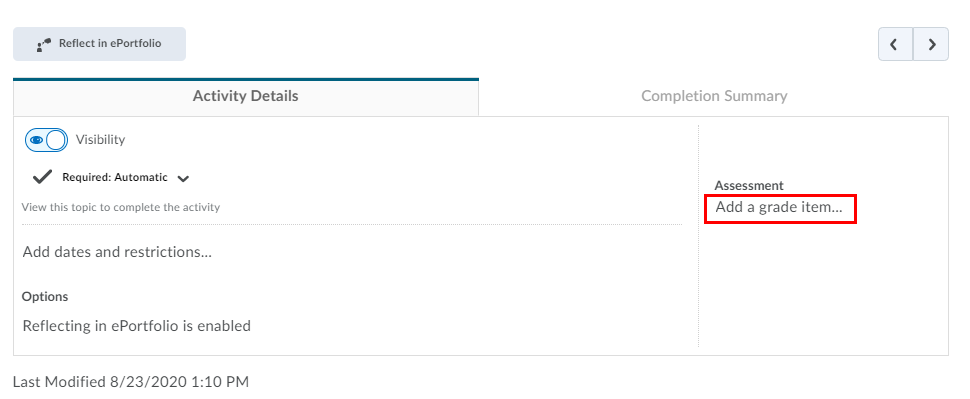 5.) To use an existing grade item, select the title of that grade item from the dropdown. To create a new grade item to associate with the video quiz, select the +.

6.) Click Save to save your changes. Once students complete the video quiz, their scores will automatically be passed into the gradebook.
Once your students have completed this quiz, refer to our guide on viewing student responses for a video quiz here.