Training Overview
Message from the Associate Director for Training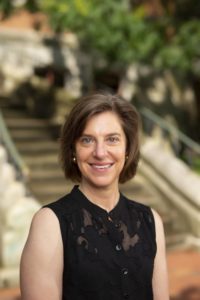 Thank you for your interest in training at the Vanderbilt University Counseling Center (UCC). Training is an integral part of our mission at the UCC. We offer opportunities at the practicum, intern, and post-doctoral level, with nearly every member of the UCC staff contributing to our training programs. In the process of teaching towards and modeling essential competencies, we all benefit. Trainees at all levels are highly valued as professional colleagues.
Individuals who train at the UCC reap the benefits of working with a truly multidisciplinary staff, including psychologists, licensed clinical social workers, licensed professional counselors, learning specialists, alcohol and drug counselors, nurse practitioners, and psychiatrists. We offer learning opportunities in varied modalities such as individual therapy, group therapy, personality and psychoeducational assessment, treatment planning, and preventative outreach and consultation. The UCC is well integrated with multiple departments within Vanderbilt University and the Vanderbilt University Medical Center, and trainees learn to work within the multiple systems of care in the University setting. In summary, we offer a rich and varied training experience.
I encourage you to review our website to learn more about the UCC and our training programs, and I invite you to contact us with any questions you have.
Frances Niarhos, Ph.D., HSP
Associate Director for Training
Training Opportunities
The UCC offers three training programs, as indicated below: