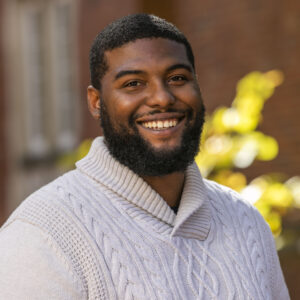 Jordan D. Mike, M.S., NCC
Urgent Care Counselor
Pronouns: He/Him/His

---
I believe both clients are on a journey to find a place where they belong, and while it can be confusing to know where one can feel safe and validated there is a place for everyone.  There are inherent systems of both oppression and power that come into play and affect the overall wellness and daily lives of everyone. As a counselor, I aim to create a warm, authentic, and empathetic space where clients can freely explore their identities and share their stories and experiences. I will be there to help you navigate your journey to healing, community building, reconnection, and empowerment.
I incorporate a relational cultural, trauma-informed, systemic-based approach in therapy. I strive to create a safe, open, and respectful space for everyone. My experience includes navigating issues related to trauma and crisis, grief and loss, suicidal ideation, life transition, and emotional regulation. Additionally, I have clinical experience in helping children and adults work through racial oppression and trauma, identity work, anxiety, and supporting LGBTQ+ clients.
Jordan earned his Master of Science degree in Clinical Mental Health Counseling from Georgia State University and is currently working on his doctorate in Counselor Education via The University of Florida. He has experience working in a variety of settings including community mental health, school settings, crisis center, and private practice.
Outside of the therapy room Jordan enjoys spending time with friends and family, cooking and baking, traveling, and spending time with his dog Kaido.
---