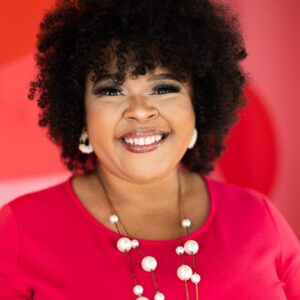 Ciera Scott, Ph.D., HSP
Associate Director for Community Engagement
Pronouns: she/her/hers

---
While honoring your unique identities, I collaborate with clients in exploring how your background may impact your current thought patterns, your self-esteem, your mood, and how you experience your present relationships.
Dr. Scott earned her Doctorate of Philosophy in Counseling Psychology from The University of Georgia. She completed her Pre-Doctoral Psychology Internship at The University of North Carolina at Chapel Hill, Counseling and Psychological Services. Dr. Scott has gained clinical experience in various settings, including supporting older adults with cognitive impairment within a hospital setting, in addition to serving adjudicated youth within the juvenile justice system. However, Dr. Scott's passions lie with empowering undergraduate, graduate, and professional students in reclaiming their emotional, psychological, and energetic well-being, within the university counseling center setting.
As a clinician, Dr. Scott is integrative in her therapeutic approach, primarily utilizing cognitive-behavioral and relational techniques, within a multicultural and feminist framework. Her clinical interests include trauma, interpersonal and relationship violence, grief, family-of-origin concerns, identity exploration and development, navigating transitions, and self-esteem concerns. As a social justice warrior and outreach advocate, she prides herself on collaborating with students, colleagues, and campus partners, to uplift the freedom, affirmation, and celebration of all diverse identities.
Dr. Scott's self-care and self-love strategies include spending time with her family and loved ones, Zumba, reading fiction novels, practicing mindfulness and meditation, watching movies, and cooking.
---