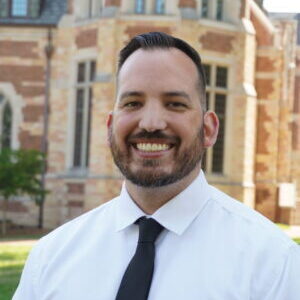 Brian Cantrell
Electronic Health Administrator
Pronouns: he/him/his

---
As an EHR Administrator, I am committed to leveraging technology to enhance the delivery of healthcare services to improve client outcomes. I continuously seek opportunities to enhance the system, integrate new modules and features, and provide training and support to users.
Brian has years of experience working with electronic health record systems and has a solid understanding of healthcare technology. His goal is to ensure the smooth operation of EHR systems by using his background of healthcare informatics and data management processes. Throughout his career, Brian has been part of multiple large organizations where he has successfully managed and been part of implementation, customization, and maintenance of electronic health record systems.
A California native, Brian loves spending time with his family and enjoys watching sports, movies, and tv shows. He is eager to try all the restaurants and coffee shops that Nashville has to offer.
---