2020-21 Equity, Diversity and Inclusion Report
Equity, Diversity and Inclusion at Vanderbilt
2020–21 Report
This year's annual Equity, Diversity and Inclusion Report arrives at a historically pivotal time. The 2020-21 academic year began in an era of unprecedented challenges, as national acts of violence and racial injustice, along with the hardships and inequities laid bare by COVID-19, culminated in a climate of fear, distress and uncertainty.
At Vanderbilt, our scholarly and educational mission compels us to confront these challenging issues directly. To do so requires a community where all members are valued and belong—and are positioned to thrive at their full human potential.
In July of 2020, Chancellor Diermeier, former Provost Wente and I reaffirmed our deepest commitment to strengthening equity, diversity and inclusion at Vanderbilt, pledging to deepen and broaden our work at every level of our university. We are also continually developing ways to leverage our position as a forum for research and civic discourse to understand the root causes and consequences of inequality and seek innovative paths forward.
We structured our commitment within several pillars of actionable objectives, seeking to:
This report outlines the progress we have made toward each of these goals, recognizing that in the life of a university, progress is a continual process of improvement with no absolute end. And while it contains many inspiring accomplishments in which we take great pride, it should not be viewed as a finite list of statistics and achievements. Rather, the contents of this report reflect broad foundations upon which we continue to build as we create genuine and lasting change.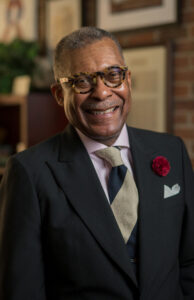 The journey toward achieving a more equitable, diverse and inclusive Vanderbilt is one that we share together. Cultivating belonging on our campus is the responsibility of each of us, and its long-term benefits—both within our community and at large—are immeasurable. I know there is still much more work ahead, and great things are possible when we move forward as One Vanderbilt.
Sincerely,
André L. Churchwell, M.D.
Vice Chancellor for Equity, Diversity and Inclusion and Chief Diversity Officer
EXPAND AND DEEPEN DIALOGUE WITH MEMBERS OF VARIOUS VANDERBILT COMMUNITIES
OFFICE OF THE CHANCELLOR
EQUITY, DIVERSITY AND INCLUSION
Collaborated with diverse campus partners and Nashville community members to provide programs and events aimed at increasing dialogue among our diverse community.
Launched the Heritage Month Poster Project
The Black Cultural Center instituted several new alumni engagement programs designed to incorporate our Black alumni in the programming model of the center.
The Margaret Cuninggim Women's Center offered the OpEd Project's "Write to Change the World" workshop in May.
This March, Women's History Month programming included 24 events that reached 1,167 people.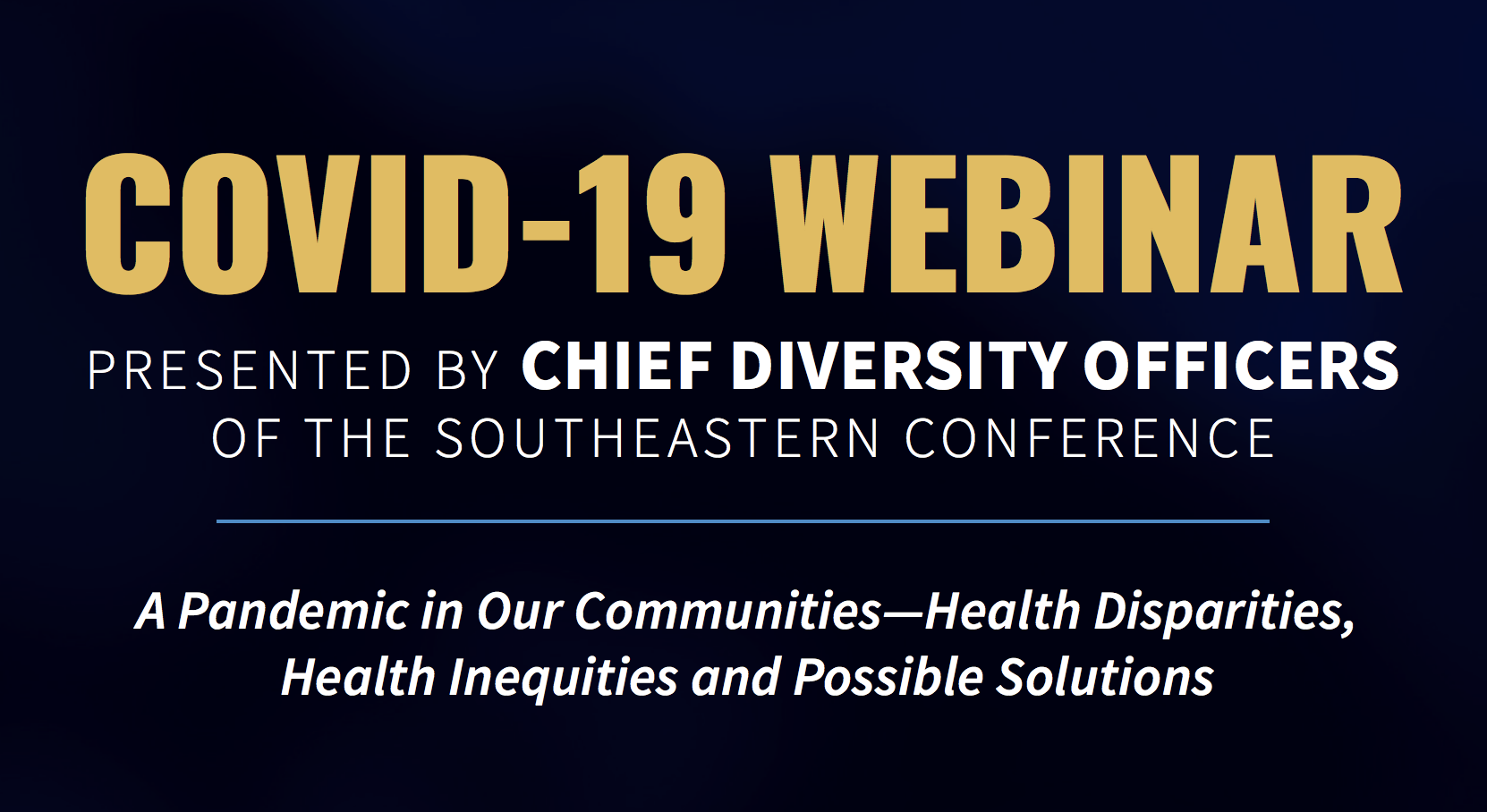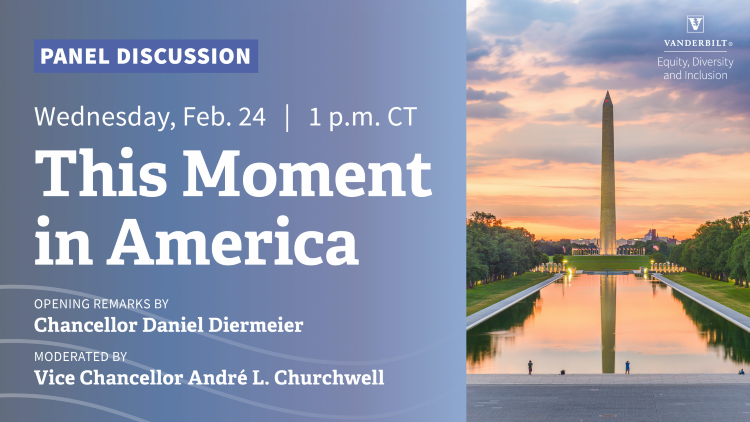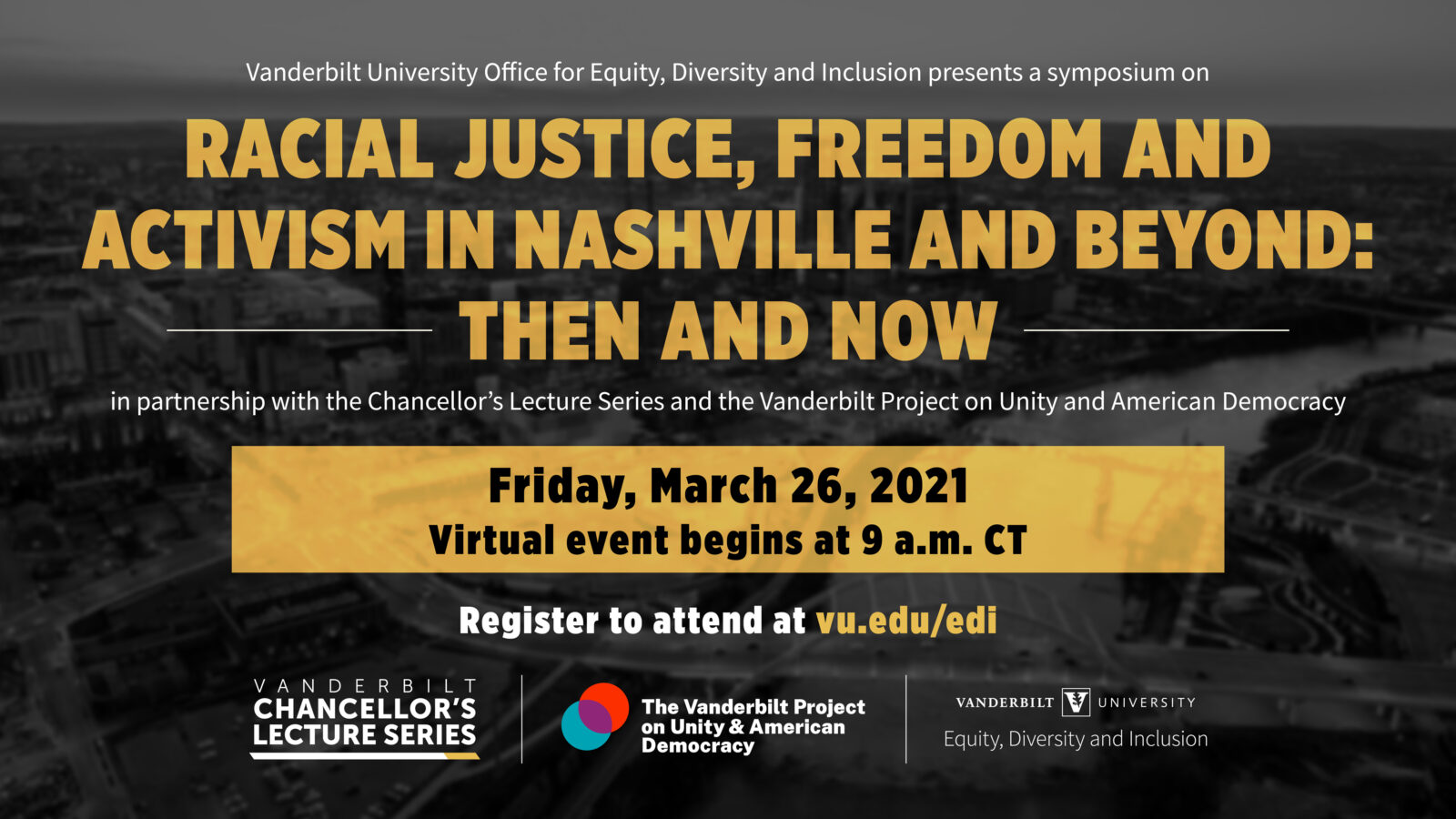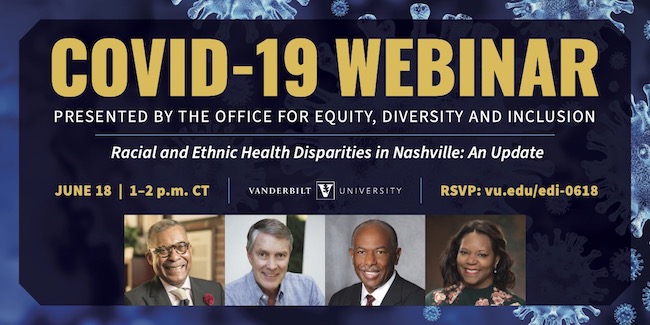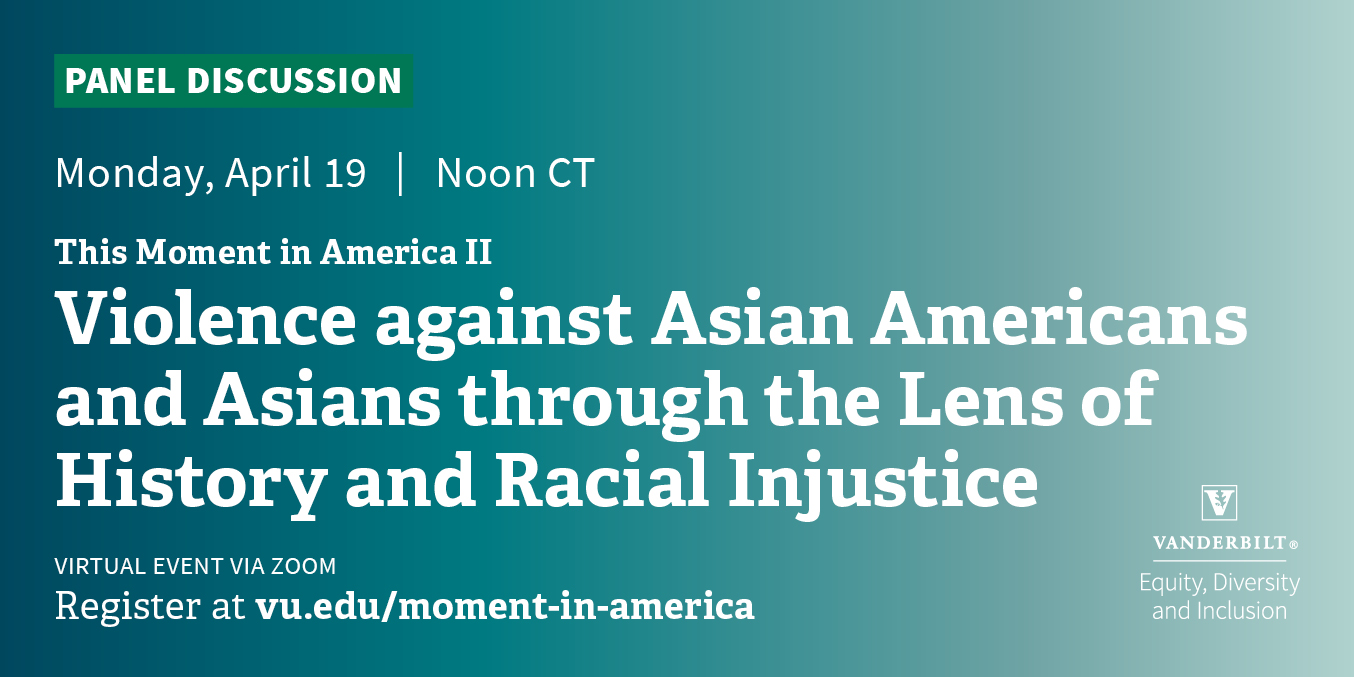 ACADEMIC AFFAIRS
Provost Team
Office of the Dean of Students
Sponsored more than 16 programs and initiatives intentionally developed to expand and deepen dialogue with our Black community members and/or increase awareness and support for our Black community members:

University Counseling Center: Inaugural identity-based drop-in consultations specifically for Black students, Melanin Matters: A Workshop Series for Black Students
Project Safe: Sis…Get information: IPV in the Black Community, Screening of (In)Visible Portraits, Project Safe presents Ashlee Haze
Association of Vanderbilt Black Alumni/OSCC partnership to discuss financial support for Black students
Collaborations: Woke and Well, a workshop series for student-athletes (UCC, Vanderbilt Athletics and Student-Athlete Advisory Council), It's the Peace for Me: A Black Mental Health and Spiritual Practice, a workshop series (UCC, Office of the University Chaplain and Religious Life), Acts of Solidarity: A Panel Discussion for Defining and Denormalizing Sexual Assault (Project Safe, Women's Center and Strands and REVAMP student organizations), On The Menu: Gaslighting…When the Receipts Don't Add Up (Project Safe, Black Cultural Center), Actionable Next Steps workshop for National Pan-Hellenic Council organizations (Project Safe, Office of Greek Life), Ahmaud Arbery: A Year Later (Student Center for Social Justice and Identity, BCC), Finding Stillness in Turbulent Times (Center for Student Wellbeing, BCC), IMPerfection Project Speak-Out (CSW, BCC), Inclusive Teaching: Supporting Students of Color with Wellbeing/Academic Needs (CSW, Center for Teaching), Black Girl Magic, a series of inclusive workshops (UCC, Office of Student Care Coordination)
Office of the Vice Provost for Academic Affairs
The Jean and Alexander Heard Libraries partnered with the city of Nashville to address racial inequities, expand and deepen dialog with our Black community members, and enhance scholarship and education through multiple activities, including materials acquisition and deepening our relationship with the National Museum for African American Music. The Libraries also partnered through book clubs, expanding Wikipedia articles related to civil rights activism in Nashville, and hosted a Wikipedia Edit-A-Thon, a four-part Wikipedia series on Editing for Social Justice: Sharing Nashville's Story.
Schools & Colleges
Blair School of Music
Hosted three town halls for students and alumni titled "Inclusive Communities at Blair" focusing on equity, diversity and inclusion.
Partnered with National Museum of African American Music and Engine for the Arts Democracy and Justice to produce thematic programming, courses and community discussion around the works of Julius Eastman.
Gave the inaugural concert at NMAAM followed by a discussion on Eastman's music.
Divinity School
Worked with more than 40 partners across the country to create local 1.5-2-day Mobile Institutes that address issues of racial justice.
School of Medicine, Basic Sciences
Recruited a second Black faculty member to the Basic Sciences in fall 2020.
MPB Graduate Student Association researched and assembled a poster cataloging the achievements, milestones and contributions by Black scientists to the field of physiology. The poster was released in conjunction with a video to celebrate Juneteenth in 2021.
School of Medicine
In the wake of the death of George Floyd and the rise of violence against marginalized groups, the School of Medicine performed multiple listening sessions to hear the concerns, fears, and thoughts of staff, students and faculty.
School of Nursing
Organized the VUSN Black Faculty Support Group, which meets monthly.
Launched a literary group, "Unraveling Social Injustice: Let's Talk About It."
ADMINISTRATION: STUDENT ACCESS
Hosted a virtual town hall in partnership with the Office for Inclusive Excellence to discuss the intersectionality of person-first vs. identity-first language in the disability and Black communities.
Engaged with the Black Cultural Center staff about the experience of Black disabled students at Vanderbilt and discussed opportunities for Student Access to connect with the BCC to increase awareness and support among students who are underrepresented.
ATHLETICS
Increased Athlete Ally Equality Index—an analysis of an athletic department's support of the LGBTQI community—score to 85, currently the highest in the SEC.
The women's basketball team was named to the SEC's Community Service Team in recognition of its support for social justice and Black Lives Matter initiatives.
DEVELOPMENT AND ALUMnI RELATIONS
Increased efforts to expand engagement with leadership and general membership of the Association of Vanderbilt Black Alumni through increased access to university leadership and resources, and through enhanced programming.
AVBA launched an event series entitled 'Dores in Dialogue". This event series was expanded to VAHLA and LAVA.
New targeted programming amplified efforts and reached new audiences through many activities, including a series of events during Black History Month.
Government and Community Relations
Through a partnership with the Nashville Public Library Foundation, Vanderbilt has fostered a deeper dialogue on important topics by investing in the Civil Rights and Votes for Women rooms, both of which will be used to provide educational programming for K-12 students in Metro Nashville Public Schools on women's suffrage and voting rights. These programs are now also being used for enrichment experiences for Vanderbilt faculty.
Partnered to host several community conversations for Chancellor Daniel Diermeier with community members and faith-based leaders that served as ad hoc listening tours.
Launched Community Conversations, a public program bringing VU faculty and community leaders to the table to discuss topical issues.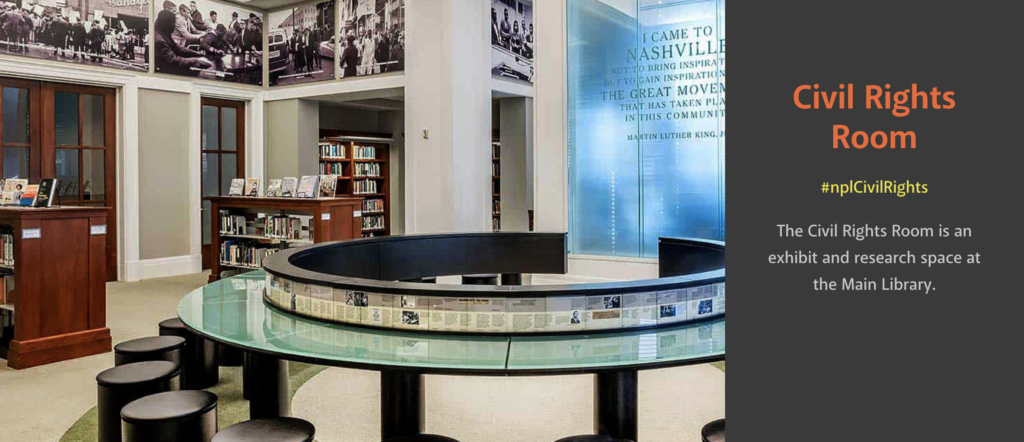 Information Technology
VUIT's Inclusion and Diversity Advisory Board sponsored multiple events, including a leadership panel discussion on racial injustice, movie club discussions of the documentaries 13th and Crip Camp: A Disability Revolution, and a lunch and learn on disproving race as biological, the construct of white supremacy and the influence of racism on voting interest.
INCREASE INVESTMENT IN PROGRAMMING AND INFRASTRUCTURE SUPPORTING EDI
University-wide
EQUITY, DIVERSITY AND INCLUSION
In conjunction with several local nonprofit organizations, the BCC began the Racial & Social Justice Institute to help raise campus awareness about issues that negatively impact marginalized communities.
BCC officially assumed the coaching responsibilities for the three largest Black cultural organizations on campus: African Student Union, Black Student Association and Caribbean Student Association.
The Office for Equity, Diversity and Inclusion partnered with the BCC and numerous campus partners to increase support and resources for a campuswide Juneteenth celebration.
The team in the former Provost's Office for Inclusive Excellence launched two identity initiatives to support our underrepresented students:

PersistVU launched in Spring 2021 in collaboration with QuestBridge for Vanderbilt community members from low-income communities or who identify with low-income experiences.
Network First-Gen launched Spring 2021 in collaboration with student organization FirstVU for community members who identify as first-generation at Vanderbilt.
The team in the former Provost's Office for Inclusive Excellence piloted a new Transitions Summer Catalyst Program for incoming students as a connection point to prepare them for Vanderbilt's academic rigor and social life.
The team in the former Provost's Office for Inclusive Excellence offered additional Graduate Recognition Ceremonies.
Provost Team
Office of the Vice Provost for Faculty Affairs
Office of the Dean of Students
DOS increased investment in programming and initiatives generally supporting equity, diversity and inclusion in the Vanderbilt and Nashville community, including more than 50 trainings and workshops conducted by SCSJI involving approximately 800 students as well as the following events sponsored by offices across DOS:

UCC: Inaugural identity-based Drop-In Consultations, specifically for LGBTQIA+ and International students, Power Talks: Being an Anti-Racist Ally, Navigating Distress as an International Student, Asian and Asian American Student Support Workshop
Project Safe: Sex & Survivorship: Lessons from the Margins, Allyship is Assertiveness in Action, Nashville Area Chamber of Commerce: Meet Nashville's Changemakers, panel discussion on addressing sexual violence in our region
SCSJI: Hispanic Heritage Month, Asian American and Pacific Islander Heritage Month, Native American Heritage Month and International Student Month, Deloitte Career Recruiting Sessions, program developed to encourage internship opportunities for students with historically marginalized identities
Arts and Campus Events: A diverse array of programming and entertainment, including comedian Maya May, Chloe x Halle, Andrew Yang, Angela Davis and Laverne Cox
Office of Greek Life: Greek community reform committees and external review to address issues of equity, diversity and inclusion
Collaborations: Vanderbilt Recovery Support Pride Meeting Group (CSW, LGBTQI Life), Vanderbilt Alliance on Disability and Condition and Student Care Network partnership, Disproportionate Impact and Justice Denied: Experiences of Sexual Violence among Native American Women (Project Safe, SCSJI), Intimate Partner Violence on the College Campus (Project Safe, Women's Fund of Nashville), Si Se Puede Apoyar: The Importance of College Persistence Practices in Higher Education Through the Lens of Latinx Womxn (Antonella Valdivia, SCSJI)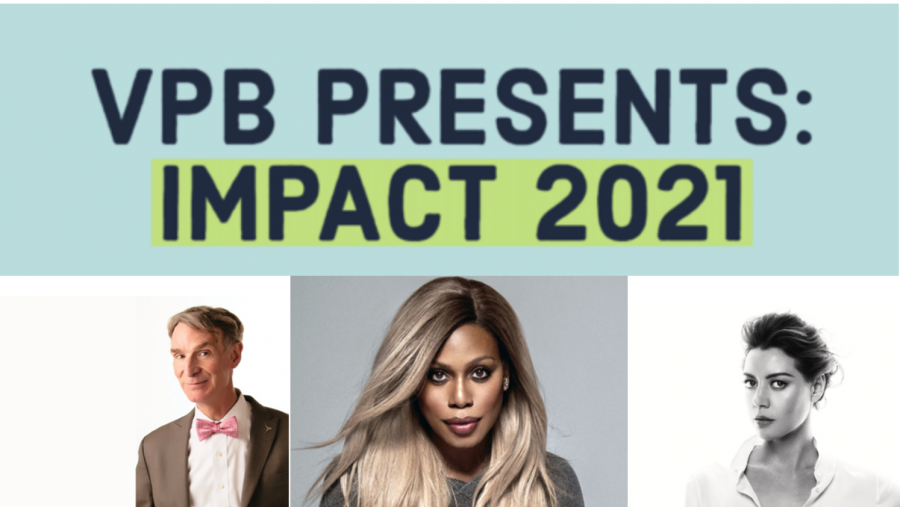 During the 2020–21 academic year, DOS also sponsored several programs and initiatives designed to educate staff members to support equity, diversity and inclusion initiatives as well as create a more inclusive environment for staff, including the following:

DOS: Supporting Students with Historically Marginalized Identities: A Staff Development Series, DOS Staff Bookclub: How to be an Antiracist by Ibram X. Kendi (DOS)
UCC: Diversity Dialogues with the UCC Diversity Alliance, Race-Based Affinity Groups for UCC staff
Student Centers: Identity development curriculum for student employees
Residential Experience: Resident Adviser (RA) Diversity Education Session
Collaborations: Helping Self Before Helping Others, in-service session for RAs (Residential Experience, UCC), The First Amendment and Discrimination, in-service session for RAs (Residential Experience, Equal Opportunity and Access), Engaging in Difficult Conversations, in-service session for RAs (Residential Experience, SCSJI)
Office of the Vice Provost for Academic Affairs
The Residential Colleges system increased investment in programming and infrastructure supporting equity, diversity and inclusion and enhanced scholarship and education in several ways, including by creating film and lecture series.
Residential Colleges also hosted a four-part lecture series titled "Stories of Race and Identity" aimed at examining issues of equity, diversity, and inclusion from various historical and modern perspectives. Each faculty head of college hosted a program on a topic of interest.
In a prominent example of its EDI work, as a result of the efforts of the Health Professions Advisory Office (HPAO) across campus, Vanderbilt has increased the number of diverse students applying to its medical school through increased investment in programming and infrastructure supporting equity, diversity and inclusion. These initiatives have also enhanced scholarship and education. While holistic review policies across the country have increased the number of URM students being accepted to medical school, nationally, the number of applicants is not changing significantly. However, at Vanderbilt, the number of URM applicants AND the number of URM applicants accepted to medical school has increased: VU applicants from URM groups increased 41% in last six years. In addition, for AY2020, Vanderbilt (with 31 applicants) ranked above the following institutions for number of Black or African American applicants to M.D. programs: UPittsburgh (30), NYU (28), Yale University (24), UChicago (23), Stanford (21), Northwestern (19), Princeton (18), Washington University (17), and for AY2020, Vanderbilt had only five or less than Columbia (36) or Harvard (34). For AY2021, Vanderbilt had 40 Black or African American M.D. acceptances from the Vanderbilt applicant pool of candidates from URM groups, which is an increase of 61% in last six years (62 in 2021 vs. 38 in 2015).
University Enrollment Affairs
In light of the COVID-19 pandemic, all enrollment activities pivoted to a virtual environment, which ultimately reduced barriers to postsecondary access for underrepresented applicants. The efficacy of virtual high school visits and programming is not yet known.
Schools & Colleges
Blair School of Music
Appointed our assistant dean for admissions as the chair of a new faculty/student group at Blair called Conversations and Resources for Equity, Accessibility, Transformation and Empowerment (CREATE).
Creating new partnership with the Sphinx Organization, a Detroit-based national organization dedicated to transforming lives through the power of diversity in the arts. Two Sphinx alumni have also joined the faculty at Blair.
Divinity School
Recruited first Latina faculty member.
Recruited and launched first LGBT Faith and Public Policy cohort, with the support of the LGBT Public Policy Lab.
Hosted over a dozen webinars on racial justice issues.
College of Arts & Science
Appointed Vicki Greene as director of diversity, equity, and engagement within the A&S Leadership Team. Vicki serves as the main point person for EDI efforts across the college, thinks about how we can better integrate EDI initiatives into our work, connects different projects and efforts to strengthen them, and ensures that these strategies remain a top priority for the college.
Hired two new faculty in the area of Asian American Studies (one joining the faculty this year, the other next year). They, along with colleagues across the college, will build a new track in the Department of Asian Studies and address some of the concerning issues that have been facing this community in recent years.
The LGBT Policy Lab was allocated new space in Buttrick Hall by the College of Arts & Science. This space serves as a hub of activity for LGBT-related courses, research seminars, and community events. The mission of the Lab is to understand the causes and consequences of LGBT policies. A&S has recruited new faculty to this trans-institutional center in support of this mission and plans to recruit additional faculty members for August 2022.
Graduate School
Expanded the Academic Life Coach program, including the addition of two coaches, which is designed to assist graduate students and postdoctoral fellows in their academic endeavors through individual coaching and professional development.
Engaged in several collaborations aimed at improving access to key services for marginalized students. The Graduate School collaborated with University Enrollment Affairs and the University Registrar's Office to admit and retain a diverse group of top graduate students, the University Counseling Center to enhance graduate student support, and the Office of Planning and Institutional Effectiveness to provide data-informed approaches that address the needs of Directors of Graduate Studies and to understand the barriers to progress and retention of underrepresented graduate students.
Law School
Owen Graduate School of Management
Developed and ratified an equity, diversity and inclusion (edi) mission statement, which was voted on by faculty, staff and students.
Launched a website and weekly newsletter communication to support EDI and student health. CARE (Communicate, Acknowledge, Respect, Educate) is a website and newsletter that reflects Owen's commitment to fostering a safe, healthy and well-informed community. It is a resource for faculty, staff and students to enhance well-being, combat systemic racism and pursue equity, diversity and inclusion at Owen.
Formed and launched a new Asia Alumni Board, which recruited seven members and held quarterly meetings aimed at the promotion of and support for the school's priorities and initiatives in Asia.
Peabody College
Provided a brave space to discuss recent incidents of racialized violence against the Black community; the impact of racism, police brutality, attacks on Asians, xenophobia, anti-LGBTQIA+ sentiment and other inequalities in our lives and work through Peabody's Crucial Conversations; as well as fold suggestions from these conversations into Peabody's strategic planning initiatives.
School of Engineering
Launched the VUSE Alumni Mentor Network in September 2020 after a soft launch pilot with about 30 alumni and students. This program increases the ease in which our underrepresented minority students can connect with alumni mentors of similar backgrounds and interests. The network supports students who may not have other networks to rely on for questions.
In summer 2021, VUSE launched the Fall Early Start Transition (FESTival) program. The goal of the program is to build community for our underrepresented minority and first-generation students as well as strengthen STEM concepts for successful academic progress in the first year of college.
School of Medicine, Basic Sciences
Established departmental DEI committees comprised of faculty, staff, students and postdoctoral fellows, charged with sponsoring a variety of programming. Several interdisciplinary programs in the biomedical research community also established program DEI committees, including Cancer Biology, the Brain Institute and the Vanderbilt Institute for Infection, Immunity and Inflammation (VI4).
Hosted multiple conversations on diversity and inclusion during the past year within their respective departments. The Molecular Physiology and Biophysics DEI Committee hosted Narrative 4 (Narrative4.com), a storytelling session facilitated by a member of the Vanderbilt Divinity School. The Cell and Developmental Biology Department has an ongoing program, Conversations in Diversity, or CODI.
School of Medicine
Andre' Churchwell stepped down from his roles in VUMC and SOM to focus solely on his roles as vice chancellor for equity, diversity and inclusion and chief diversity officer.
School of Nursing
Promoted the Inclusion Begins with Me Campaign. To date, this activity has promoted collegial relationships throughout VUSN and promoted a sense of camaraderie among 63 VUSN faculty and staff members.
Hosted a Diversity Month Speaker Series. One of the most impactful VUSN EDI activities is Diversity Month, with Diversity Day always a highlight.
ADMINISTRATION
Developed two monthly dashboards to aid leaders in tracking EDI trends and goals. The executive dashboard delivers year-over-year high-level view of workforce diversity trends at Vanderbilt, whereas the consultant dashboard provides business and work unit specific data to equip HR consultants with the information necessary to support their customers across campus.
Launched the Wellbeing, Diversity and Inclusivity program, a cross-functional project plan including HR, EDI, VCFC, EOA and Communications. Goals include:

Deliver systems and resources to allow staff to grow in their career
Provide well-being and family resources to allow our families to thrive
Cultivate inclusion, diversity and equity in leadership and decision making
Foster a truly inclusive and welcoming environment for all
Be good stewards of the resources we are given and ensure this work and momentum continues

Engage and partner with vendors, design consultants and contractors who reflect Campus Planning and Construction values. As part of their efforts, and in coordination with the procurement office since January 2021, requests for qualifications and proposals have been restructured to increase diversity participation (for both contractors and professional service providers).
Implemented the Captain's Program in Vanderbilt University Public Safety to significantly increased diversity, equity and inclusion throughout exempt command staff levels in regards to race and gender.
Reviewed Campus Dining management and frontline information on diversity with senior leadership to identify where opportunities might exist for hiring and promotional practices in the workplace.
Recognized the implications of including race in ALERTVU notifications, Security Notices and BOLOs. As a result, VUPS eliminated racial descriptors starting this past year to prevent possible victimization of marginalized community members.
Revised and vetted the general orders on use of force, as well as certified at the state and federal levels to ensure VUPS standards are in compliance. These updates follow President Barack Obama's 21st Century Policing recommendations, 8 Can't Wait, which includes stricter verbiage on duty to intervene, deescalation, prohibition of choke-holds, strangleholds and additional guidance on reporting and investigating any use of force incidents.
Created the Office for Equal Access and the expansion of the constituent offices, which reflects the investment the Division of Administration has made in ongoing support of equity, diversity and inclusion on behalf of the university. During FY21, Equal Access added four new full-time employees and began recruiting for a fifth. Included in these additions is the informal resolution and supportive measures manager in the Title IX Office, which allows the office to better coordinate support for persons affected by sexual misconduct and to offer alternative paths for resolution of allegations of misconduct.
Began offering attorney advisers, at no cost, to students, faculty and staff participating as complainants or respondents in the Title IX complaint process in August 2020. Now, all VU complainants and respondents have the option to seek guidance from a trained attorney adviser, which supports equitable participation regardless of the means of the participant.
Enhanced Human Resources recruitment and onboarding practices in support of equity, diversity and inclusion, with impacts felt across the university:

Developed a pipeline of minority-, women- and veteran-owned staffing agencies to assist with filling niche and hard to fill temporary needs.
Added multi-lingual staff to the talent team to better connect with candidates and community resources.
Updated and continued to include unconscious bias review and discussion as part of every Leadership Search Committee.
Finalized and implemented a Dual Career Assistance Toolkit and resources, including campus communications and new web resources for leadership search and faculty affairs recruitment efforts.
Developed a dedicated diversity-focused careers website, based on best practice examples, to serve as a marketing tool and search resource for prospects.
Updated new hire orientation EDI content including information about implicit bias and ways that new employees can build community and belonging, including our identity centers, employee affinity groups and annual events.
Debuted a new session in early 2021 within new leader orientation focused on the tenets of inclusive leadership with information about diversity and inclusion, relevant policies and campus identity-based resources.
ATHLETICS
Hired Donovan Sheffield as assistant director of human resources with DEI responsibilities, the first position of its kind at Athletics.
Hired a Black-owned executive search firm to assist with head coaching searches.
Recently hired a Black sports psychologist for the upcoming academic year, joining Black mental health professionals added to the staff last year.
Hired Althea Thomas as women's cross country and track and field coach, the second Black woman head coach in Vanderbilt Athletics history.
Partnered with the United States Basketball Writers Association to launch the Perry Wallace Most Courageous Award at the NCAA Men's Basketball Final Four.
Development and Alumni Relations
Launched the AVBA student mentorship program, working with the BCC to identify students who would be interested in participating.
Worked to expand and strengthen alumni affinity networks, with prioritization of Association of Vanderbilt Black Alumni, Vanderbilt Association of Hispanic and Latinx Alumni, and LGBTQIA Association of Vanderbilt Alumni.
Hosted EDI-focused activities, programming and events
Launched a new strategic planning process with Vanderbilt's engagement and annual giving office that will drive new strategies and outcomes through a holistic approach for Commodore Engagement, including increased investment in reaching Hispanic/Latinx, Black, LGBTQIA+ and Asian alumni communities.
GOVERNMENT AND COMMUNITY RELATIONS
Collaboration between the Office of State Government Relations, Office of Federal Relations and other higher education institutions, which resulted in expansive Tennessee legislation allowing student athletes to profit from their name, image or likeness (NIL); efforts at the federal level are ongoing.
Continued partnership with the National Museum for African American Music through the archive purchasing fund, which included Vanderbilt purchasing an archive of Dizzy Gillespie materials for display at the museum. In addition, through The Osher Lifelong Learning Institute, Vanderbilt expanded its partnership to include NMAAM experts on musical topics in various courses. Lastly, Vanderbilt's senior leadership held its annual retreat at the museum, which helped to raise the visibility of the museum across campus.
Expanded the university's membership with the LGBT Chamber to allow for even broader engagement across campus. GCR worked closely with the chamber and other organizations to stop or significantly alter legislation proposed at the state level that does not match the values and principles of the Vanderbilt community.
DEEPEN OUR COMMITMENT TO ENHANCE DIVERSITY
Office Of the Chancellor
Created inaugural fall and spring staff award assemblies and new staff awards to further engage with our diverse staff community.
Hosted Madeleine Albright and Colin Powell to headline the first 2020-21 Chancellor's Lecture Series event in November 2020, to showcase a diversity of thought. In January 2021, the university debuted the Vanderbilt Project on Unity and American Democracy with a conversation series featuring Former Vice President Al Gore and 66th Secretary of State Condoleezza Rice.
EQUITY, DIVERSITY AND INCLUSION
Developed and implemented a framework for Employee Affinity Groups across campus in collaboration with HR. There are now six groups on campus, including the Vanderbilt Black Faculty & Staff Association, Golden Dores (50+ age group), LGBTQIA+ and more.
Increased efforts to streamline communication of EDI efforts across campus by working with Vanderbilt University Communications and Marketing, including:

Launched "The Inclusive Connector" newsletter, which showcases key EDI initiatives, programs and events across the university enterprise.
Increased communications on social media and other platforms, including social media takeovers aimed at community-building and collaboration on EDI efforts
Collaborated with Communications and Marketing to publish 198 diversity-related stories, which was a 75 percent increase from the previous academic year. Stories highlighted Vanderbilt's initiatives, research and community efforts to foster a more inclusive and welcoming community.
Collaborated with Communications and Marketing to develop and execute communications and marketing pieces for different initiatives and events led by EDI
Collaborated with Communications and Marketing to make diversity a priority in communications from university leadership.

Compiled a comprehensive timeline of EDI milestones throughout the life of the university since its founding in an effort to present our history with honesty and transparency. The timeline will be housed on the EDI website and updated annually.
Released the Gender Affirmation Toolkit in collaboration with Human Resources and the Office for LGBTQI Life for managers to support transgender and non-binary staff, including through transitions. The Office for EDI is also working with HR, VUIT and others to ensure that all employees can use chosen names throughout university systems, as well as the Card Office.
Planned a series of alumni profiles that showcase the growing diversity of our alumni community in an effort to promote a greater sense of belonging and enhanced diversity in admissions in collaboration with DAR and Admissions.
The Margaret Cuninggim Women's Center has commissioned the "Women and Vanderbilt Portrait Project," six portraits of women from Vanderbilt's past and present, which it plans to install and unveil during Reunion Weekend.
Renamed the former Office of the University Chaplain and Religious Life to the Center for Spiritual and Religious Life. The new name better communicates the center's inclusion of all religious, spiritual and secular viewpoints, wisdom tradition and diverse worldviews at Vanderbilt.
ADMINISTRATION
Delivered 76 "Disrupting Everyday Bias Training" sessions across the university through HR.
GENERAL COUNSEL
Expanded its posting and outreach for new hires, incorporating recognition of skill sets developed via nontraditional paths to an in-house legal office, as diverse attorneys often travel less-standard paths during their careers. OGC has also included a diverse hiring panel in the interview process.
Identified opportunities to diversify the outside counsel that serve the university. OGC engages in conversations with outside counsel about assignment of diverse attorneys on university matters and actively requests that any changes in teams include diverse attorneys. We continue to track diverse attorneys assigned to work on Vanderbilt University matters. We track both the percentage of attorneys and the percentage of hours worked on our matters as we want to ensure real opportunities for our diverse attorneys. The FY22 goal is to better our diversity metrics year over year.
ENHANCE SCHOLARSHIP AND EDUCATION
Office Of the Chancellor
EQUITY, DIVERSITY AND INCLUSION
The Office for LGBTQI Life hosted more than 57 trainings throughout the academic year, promoting greater inclusion of the LGBTQIA+ community to over 2,400 staff, faculty and student participants, including all UCC staff members. The office also launched a yearlong initiative with faculty called Caring for LGBTQ+ Students, including informational sessions, workshops and faculty resource sharing.
LGBTQI Life offered six programs focused on racism within the LGBTQIA+ community.
ADMINISTRATION
Campus Dining partnered with the Office of Housing and Residential Experience to support Opportunity Vanderbilt students on campus during the summer of 2020 and during the 2020 winter break. The partnership allowed students to stay at Vanderbilt University and receive three meals a day at no expense to alleviate any stress and anxiety associated with food and housing insecurity.
GOVERNMENT AND COMMUNITY RELATIONS
The Office of Federal Relations actively works to advance policies that would increase research support for historically black colleges and universities and minority serving institutions. This includes supporting provisions in pending U.S. House and Senate legislation that advance research partnerships between Vanderbilt and HBCUs and MSIs that serve to increase their research capacity. A key strategy is to show highlights of VU's existing federally supported partnerships with congressional offices, such as the Fisk-Vanderbilt Masters-to-PhD Bridge Program, the Louis Stokes Alliance for Minority Participation with TSU and the Robert Noyce scholarship program between Vanderbilt's Peabody College and Fisk, which recruits and prepares high-quality STEM teachers for high-need school districts. All of these have received National Science Foundation support.
The Office of Federal Relations joined with peers across higher education to advocate for a doubling of the Pell Grant program, which would bring the maximum Pell Grant award to $13,000. In addition, the office advocated for policies that ensure that bright and highly skilled students and scholars have the opportunity to study in the U.S., as well as for pathways to citizenship for undocumented students.
ACADEMIC AFFAIRS
Schools & Colleges
Blair School of Music
Dean's office provided seed money for a new project spearheaded by the Blair Brass Quintet to create high quality and freely accessible recordings of music by underrepresented Black composers.
Welcomed the most diverse cohort of new faculty hires in its history in the last academic year. Of six new full-time faculty hired during the last academic year, five are women and five are people of color.
College of Arts & Science
Launched several new initiatives, including revising undergraduate curriculum, increasing communication of STEM courses to incoming first-year students and of numerous innovative programs in Biological Sciences, such as the MARC Scholarship Program, in order to address the gap in grades in STEM education between white students and students of color.
Worked to advance the conversation on race through two new programs:

The Racial Justice Lab
One of the Grand Challenge projects, "Racial Justice: The Third Reconstruction,"
Graduate School
Reconfigured University Graduate Fellowships and Provost's Graduate Fellowships to make them competitive for longer, which is a centerpiece of recruitment of students from underrepresented minorities. The Graduate School also utilized all of its funds for Endowed Awards this year to support a diverse group of students.
Owen Graduate School of Management
Launched significant EDI programming, including renovations to orientation, new electives and related speakers. In particular, Owen integrated important EDI topics into the curriculum, such as managing diverse teams and the business impact of structural racism and economic injustice. Two new courses of particular interest are MGT 6424: Strategic Business Solutions to Address Structural Racism and MGT 6459: Diversity in Organizations.
Increased programming around the subject of racism and racial reconciliation. All students, faculty and staff are reading Ibram X. Kendi's How to be an Antiracist as the community reading. Additionally, Owen hosted two related executive speakers this year: Doug Parker, CEO of American Airlines, reflecting on Robin D'Angelo's White Fragility and Steven Reed, mayor of Montgomery, Alabama, speaking on racial reconciliation.
Expanded scholarships to further diversify our student body. We successfully increased the percentage of women and URMs in our incoming MBA class (MBA'22).
Peabody College
School of Engineering
Collaborated with the Graduate School, College of Arts & Science and Peabody to develop three new courses focusing on neurodiversity for students entering STEM fields, through the Frist Center's NSF NRT training grant. Engineering leadership hope to develop the approach into a certificate program in the future.
Developed innovative teaching awards for efforts to faculty who quickly converted their in-person classes to online formats due to COVID-19 pandemic and made innovative, effective use of technology and learning.
Added cohort and community building activities to our Summer Undergraduate Research Experience. By better creating a sense of community to our students we aim to impact the level of research they conducted while on campus during the summer and the student's experience.
Emerging Scholars invited lecture seminar series hosted eight up and coming early career academics from underrepresented groups in engineering.
School of Medicine, Basic Sciences
Showcased the talent of early career Black scientists in five of The Discovery Science Emerging Scholars (DSES) seminars this year.
School of Medicine
The Office of Health Equity led a conversation on Race and Social Justice in collaboration with the Office for Diversity Affairs, as well as student, staff and faculty leaders. This led to a committee report that offers multiple actions to address issues of racism and equity.
School of Nursing
Instituted two new awards recognizing equity, diversity and inclusion efforts: the Diversity Alumni Award and the VUSN Award for Recognition of Faculty Achievement in Social Justice.
Received a nearly $4 million HRSA grant to be used exclusively for tuition scholarships for students from underrepresented ethnic/racial groups who are economically disadvantaged and enrolled in the family nurse practitioner and/or the nurse-midwifery specialties.
Received more than $5 million to create educational programs to increase the number of nurse practitioners working in rural and underserved communities. The grants make additional funding available to enhance pipelines for more diverse cohorts of students.
Launched its Collaborative Academic-Practice program, which provides master's students with curricular enhancements that address social determinants of health and provide additional mentoring. It also places students at partner sites specializing in the care of underserved communities and foster opportunities for employment in underserved communities post graduation. Nearly 30 students have completed the program.
Development and alumni Relations
Launched a campaign to increase support for the Association of Vanderbilt Black Alumni Scholarship, and in the past year raised enough funds from its membership to add a third scholarship recipient.
CONFRONT RACISM IN VANDERBILT'S OWN PAST
Office of the Chancellor
ACADEMIC AFFAIRS
Schools & Colleges
Blair School of Music
Hosted biweekly listening sessions with Blair student government leadership in addition to the town halls titled "Inclusive Communities."
Divinity School
School of Medicine
A subcommittee of the Racial Equity Task Force team led by medical students, VUMC staff, residents, and faculty collaborated in an effort to change the name of Dixie Way—the street that connects the medical center to 21st Avenue—to Vivien Thomas Way. Thomas was a noted African-American researcher in the medical center in the 1930's who worked with the Chair of Surgery, Dr. Alfred Blalock, on a number of research studies including the study of hemorrhagic shock on the battlefield and their pivotal work on a surgical correction for the fatal "Blue Baby Syndrome."
School of Nursing
Dean Emerita Linda Norman elevated Dr. Rolanda Johnson, the assistant dean for diversity and inclusion to associate dean for equity, diversity and inclusion.
Created an administrative faculty position, assistant dean for student affairs. Dr. Tamika Hudson was promoted to the role.
Added equity, diversity and inclusion to the executive level by making the associate dean for equity, diversity and inclusion to her leadership team.
Revised its diversity and inclusivity statement to include explicit language rejecting racism and pledging to enact practices that confront racism.
Created the VUSN Faculty Quick-Guide: Inclusive Practices in Nursing Education.
ADMINISTRATION
Eliminated the term "grandfathered" from Oracle to remove the offensive term from the absence and payroll modules, where it was used in reference to legacy PTO and benefits.
Published HR resources and information for new, current and prospective employees and leaders regarding confronting racism in the workplace in partnership with EDI.
Piloted the HR Race Card Project and made it available to teams.
ATHLETICS
Co-sponsored the inaugural Racial Justice in Education and Society Conference, hosted by the Initiative for Race Research and Justice at Peabody College.
Hosted Conversations with Vanderbilt Pioneers virtual event series via the Black and Gold Club.
GOVERNMENT AND COMMUNITY RELATIONS
Several divisions across campus joined with Government and Community Relations and community partners to pay tribute to the life and Nashville legacy of U.S. Rep. John Lewis with the formal dedication of Rep. John Lewis Way and a public celebration. Vanderbilt's commitment also included a financial contribution by the Division of Government and Community Relations toward the creation of a public mural honoring Lewis, which is still in development.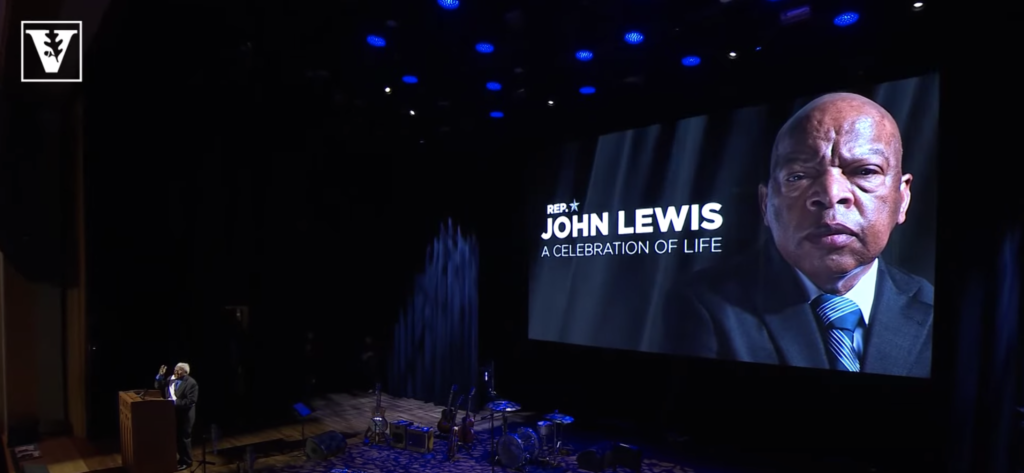 PARTNER WITH THE CITY OF NASHVILLE TO ADDRESS INEQUITIES
EQUITY, DIVERSITY AND INCLUSION
Facilitated introductory conversations between Chancellor Diermeier and key figures in the Nashville community in collaboration with GCR. During his first year in office, Diermeier met with leaders in diverse local business, nonprofits, religious life and government. These conversations will expand and continue into the coming academic year.
Launched the VC Mentor Hour.
ACADEMIC AFFAIRS
Provost Team
Office of the Vice Provost for Faculty Affairs
Office of the Vice Provost for Research
Wond'ry + IBM: The Nashville Innovation Academy is a new organization that seeks to elevate the culture of innovation in Nashville.
Beginning in fall of 2020, the Wond'ry's entrepreneurship practice area opened its programming to Nashville-area colleges and universities, including Nashville's HBCUs. The Social Innovation Practice at the Wond'ry updates:

Two graduate students in the Peabody M.Ed. Community Development and Action Program advanced to the global Top 8 at the Map the System Global Finals for a project on gentrification and affordable housing in Nashville.
The Social Venture Think Tank, in collaboration with the student group Change++, created a web-based food access platform for the Mayor's Office in Nashville, which will enable all Nashvillians to search for and access food resources in their communities.
Schools & Colleges
Blair School of Music
Developed partnerships with the National Museum of African American Music, the W.O. Smith School and Metro Nashville Public Schools. Programming is underway with the first of these.
Divinity School
Selected by The Henry Luce Foundation to administer $150,000 in grants to the Public Theology and Racial Justice Collaborative to support rapid response to a range of emergencies related to the COVID-19 pandemic.
Peabody College
Developed Tutor Nashville in partnership with Metro Nashville Public Schools.
School of Nursing
Worked with Vanderbilt University Medical Center to launch a mobile vaccination program to bring COVID-19 vaccines to the underrepresented, uninsured and vaccine-hesitant.
Hosted a door-to-door vaccine campaign, resulting in the vaccination of more than 2,000 people in the Hispanic, Somalian, Kurdish, homeless and low-income communities. The program is ongoing in AY21-22.
ADMINISTRATION
Partnered with Plaza Mariachi and other local affinity groups to enhance HR outreach, engagement and talent pipelines with diverse talent.
Partnered with Plaza Mariachi to support a back-to-school drive for the Hispanic and Latinx communities.
Collaborated with Walk Bike Nashville to sponsor a Vision Zero Speaker Series to engage the community around pedestrian safety. Vanderbilt transportation staff are serving on the technical committee for the city's Vision Zero planning effort and WalknBike planning update. Additionally, staff will continue to work with Vanderbilt Student Government to solicit feedback around walking and biking safety issues near campus and share these concerns with the city as part of these planning efforts.
ATHLETICS
Launched initiative to collaborate with Black-owned businesses as Athletic Department sponsorship partners.
FINANCE
Increased supplier diversity and addressable university spend from small and minority businesses up to 10 percent as a step toward the fiscal 2023 target of 23 percent to align with Metro Nashville's diversity footprint. The university's supplier self-service portal provides a streamlined method for Black-owned and other minority business enterprises to enrich their supplier profiles, yielding more than 40 percent inclusion of Black-owned and other minority business enterprises in business opportunities.
Government and Community Relations
Provided financial support and investments to diverse nonprofits serving marginalized communities throughout Nashville. The Community Impact Fund provides 23 percent to 25 percent of its budget to minority-serving organizations annually—including those serving BIPOC communities, new Americans and disabled individuals. Vanderbilt provided $25,000 in support of Nashville's Center for Nonprofit Management's 2020 Equity Learning Series.
GOALS FOR 2021-2022
Deepen our engagement with students, and come to understand their specific needs through meaningful dialogue and initiatives
Strengthen and unite our overall community by creating more opportunities to work together, take action and hold constructive conversations
Gather and measure feedback regarding inclusion and belonging across campus, and apply captured data toward new and adjusted efforts to make everyone feel supported
Revisit and implement previous committee recommendations of particular salience or relevance, including those from the Chancellor's Committee and the University Diversity Council
Formulate a two-year strategic plan for equity, diversity and inclusion with the goals of strengthening our organizational infrastructure and programs, while also advancing our overall mission and vision