RRJ 2023 Jumpstart Virtual Conference
        Date: Tuesday, July 25, 2023
        Time: 9:00 am- 4:00 pm CDT
Please mark your calendars for July 25, 2023, from 9:00 am- 4:00 pm CDT, as we will host our fourth JumpStart Virtual Conference. Join us as we reignite the fire for racial justice. Registration will be available soon.
We hope to see you there!
                                 About Our Keynote Speakers 
Eduardo Bonilla-Silva, PhD, is the James B. Duke Distinguished Professor of sociology at Duke University.  He received his BA in Sociology with a minor in Economics in 1984 from the Universidad de Puerto Rico-Río Piedras campus. He received his MA (1988) and PhD (1993) from the University of Wisconsin, Madison. He worked at the University of Michigan (1993-1998), Texas A&M University (1998-2005), and has been at Duke University since 2005.
He gained visibility in the social sciences with his 1997 American Sociological Review article, "Rethinking Racism: Toward a Structural Interpretation," where he challenged analysts to study racial matters structurally rather than from the sterile prejudice perspective. His book, Racism Without Racists (6th edition, 2022), has become a classic in the field and influenced scholars in education, religious studies, political science, rhetoric, psychology, political science, legal studies, Africana Studies, and sociology.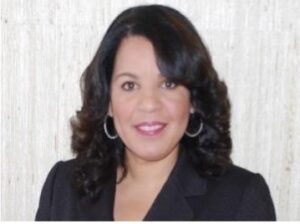 Leslie T. Fenwick, PhD, is noted for her expertise in public policy, character leadership, and ethics. A lifelong educator who has worked in every sector of education, Dr. Fenwick is known as a "fearless voice" for educational equity and equal opportunity. In 2020, she was a finalist for the U.S. Secretary of Education post. Additionally she is a U.S. Presidential appointee to the Board of Visitors for the U.S. Military Academy at West Point (USMA) where she has served since 2017 as a MCLC Senior Fellow occasionally lecturing about character leadership and ethics.
A former Harvard University Visiting Scholar and Visiting Fellow, and Salzburg Global Fellow, she is author of the award-winning and bestselling book Jim Crow's Pink Slip (Harvard Education Press, 2022). Jim Crow's Pink Slip has been referenced by the New York Times and is an NPR Book of the Day. It is also winner of the 2023 Gloria Ladson-Billings Outstanding Book of the Year Award. And, is an Amazon #1 Bestseller in Education History. Dr. Fenwick is recipient of the WEB DuBois Higher Education Leadership Award for her national efforts to expand equal educational opportunity and access to higher education.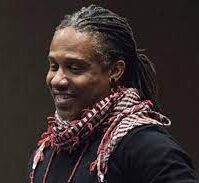 David Stovall, PhD, is a professor in the department of Black Studies and in the department of Criminology, Law & Justice at the University of Illinois at Chicago (UIC).  His scholarship investigates three areas 1) Critical Race Theory, 2) the relationship between housing and education, and 3) the intersection of race, place and school. In the attempt to bring theory to action, he works with community organizations and schools to address issues of equity, justice and abolishing the school/prison nexus.
His work led him to become a member of the design team for the Greater Lawndale/Little Village School for Social Justice (SOJO), which opened in the Fall of 2005. Furthering his work with communities, students, and teachers, his work manifests itself in his involvement with the Peoples Education Movement, a collection of classroom teachers, community members, students and university professors in Chicago, Los Angeles and the San Francisco Bay Area who engage in collaborative community projects centered in creating relevant curriculum.  In addition to his duties and responsibilities as a professor at UIC, he also served as a volunteer social studies teacher at the Greater Lawndale/Little Village School for Social Justice from 2005-2018.