Understanding the Discussion Tool
Beginning in May 2023, a new interface for creating and editing discussion topics is available. Check out our guide on this new interface to learn more!
If you'd like to learn how to set up group discussions, follow this link.
This guide serves as an introduction to using the Discussion tool. This tool can be confusing with its verbiage and how it functions. We will explain what each term means, and how to organize the discussion area.
Note: Work posted in discussion forums can be received via email notification by any individual with access to the discussion topic. It may be wise to notify students that their discussion work is not as private as their assignments or quizzes on the course management system.
Updated Spring 2022
---
Discussion forums, topics, threads, and responses
Some students may find engaging with in-class discussions to be difficult or intimidating. Consider creating associated Brightspace Discussions to give these students an opportunity to contribute.
The discussion tool is set up with Forums, Topics, and Threads.
Discussion Forum – This is a heading or category that discussion topics will live inside. Students can't do anything in an empty forum. It must have topics inside of it for discussion to take place.
Discussion Topic – The topic is where you state what is to be discussed. Students will then reply by starting a thread. You must designate what forum your topic is to reside in.
Discussion Thread – When a student posts their response to a topic, it will start a thread. This allows the instructor and other students to react to what they have said.
Here are two examples of how Forums and Topics are displayed in Brightspace.
Example One: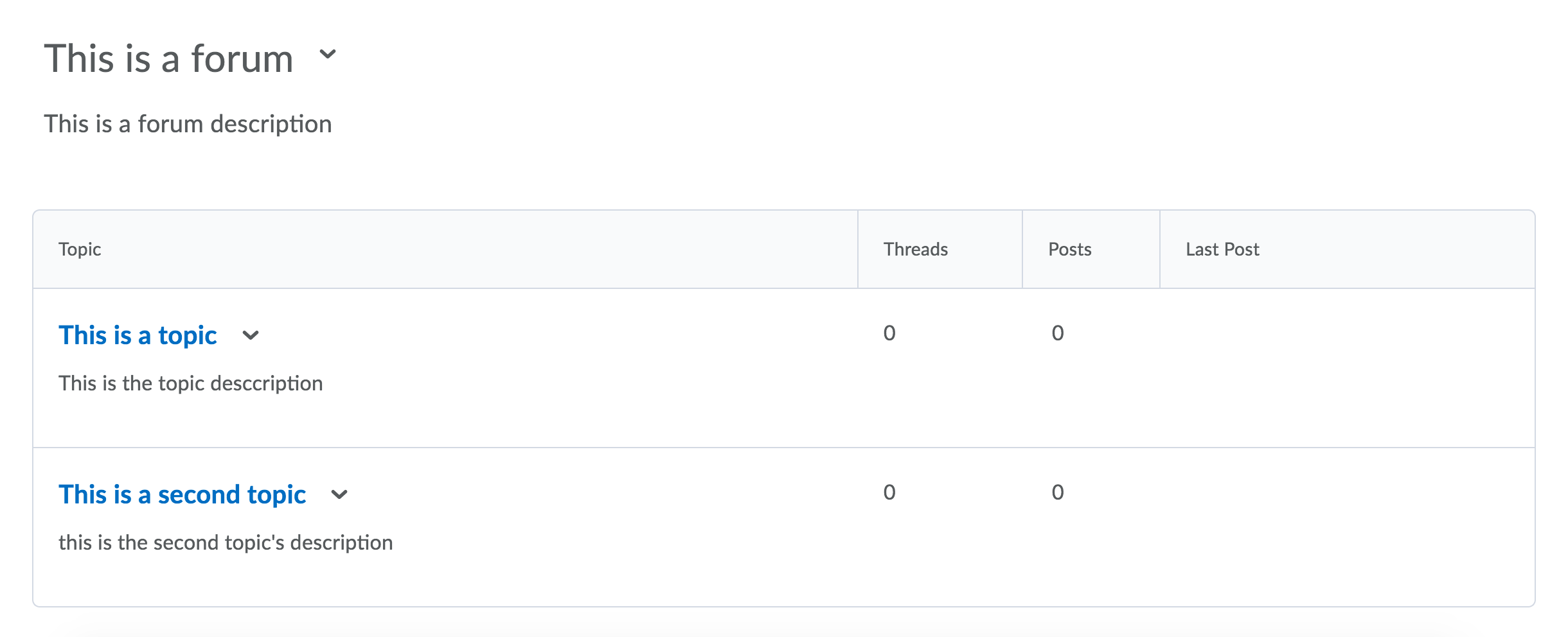 ---
Example 2: