May Brightspace Updates
May Brightspace Updates
This time of year there are not many updates to Brightspace, but there are a couple that we want to point out to users. One is going to be a big help to students and instructors alike, and the other is an interesting new option for those Instructors using the Lessons View experience for their Content page.
Improved error message wording when uploading invalid files
This feature adds an improved error message to the File Upload dialogue. When a user attempts to upload a file containing one or more special characters in the file name, this message explains to the user the reason why the upload failed.
Previously, users received a generic "Oops! Your file could not be uploaded" message, which did not explain the reason the file upload failed.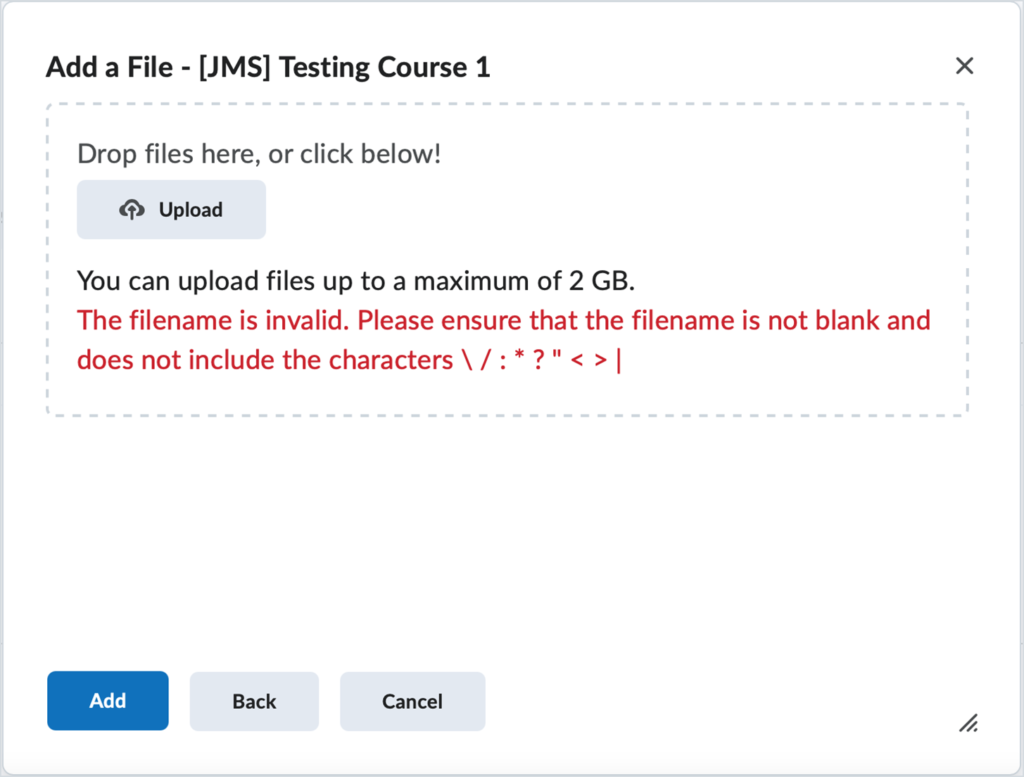 Figure: The File Upload dialogue with the new error message displayed.
New Edit pages for Lessons are now available
In this release, the new edit pages with date management are now available to opt-in for Lessons View. The new create and edit experience makes the experience of creating and editing activities more consistent across all of Brightspace by giving instructors the option of adding a Due Date and/or a Start and End Date to their content items.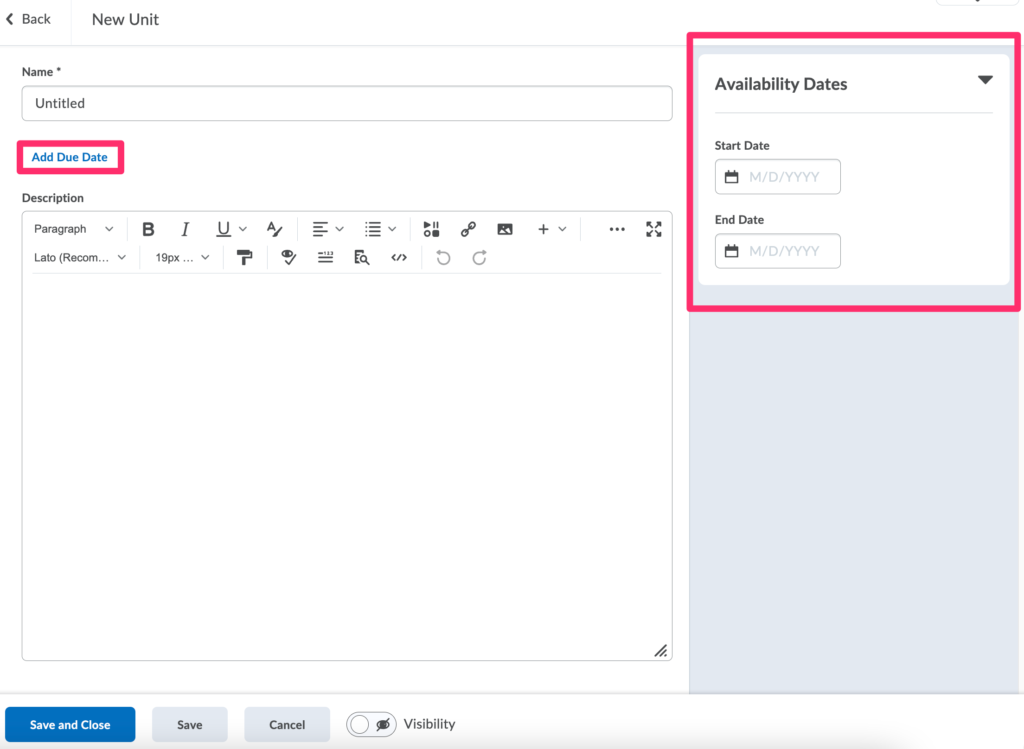 Figure: The new edit view in Lessons View gives users the option of adding due dates and availability dates to their content items.
References: