Community Event Space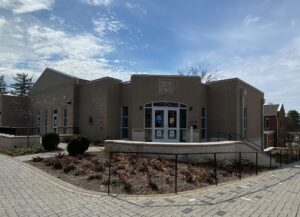 Located on Greek Row, the Community Event Space is one of the newest Student Center spaces to open up. Designed with the intention of giving multicultural groups a place to gather for special events, the CES strives to live up to its name- providing a space for the Vanderbilt community. This building contains two large multi-purpose rooms that can be used for a variety of events including, but not limited to, banquets, receptions, conferences, or poster series. Each space also contains blacklights, which can elevate the atmosphere of any event. 
---
108 Multi-purpose room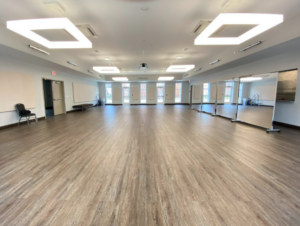 The first-floor multi-purpose room has a separate lobby, bathrooms, and access to a catering kitchen featuring state-of-the-art appliances. This space offers built-in AV with a projector, screen, and podium with a lectern microphone. With a square footage of 1786 x 108 sq. ft., this room can be configured into a banquet or theater-styled setup making it the perfect space for dinners, meetings, or ceremonies. 
---
008 Multi-purpose room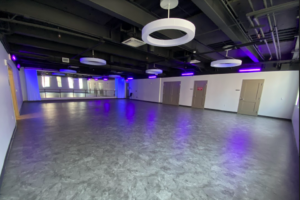 This 1812 x 108 sq. ft. multi-purpose room located in the basement of the building also has a separate lobby and bathrooms. This space offers AV capabilities including projection with a screen, lectern microphone, and an aux cable to play music. This room can be configured into a classroom or theater-styled setup, but it is mostly utilized as a rehearsal room for performing arts groups, as it features a mirrored wall that can be uncovered.