Resources For Vanderbilt Faculty
Faculty will find resources below intended to support and amplify the significant work they do as Immersive Experience mentors and advisers on final Culminating Projects. 
Please contact Assistant Provost Amy Johnson (amy.m.johnson@vanderbilt.edu) or Senior Director Carolyn Floyd (carolyn.floyd@vanderbilt.edu) for additional information or to have someone speak to you or your class, program, department, or office about Immersion Vanderbilt. 
All Vanderbilt faculty are invited to apply now through November 30, 2023 for the Provost's Faculty Immersion Grant!
Funds support faculty who are mentoring immersive experiences and advising final culminating projects that qualify for Immersion Vanderbilt.
Details can be found on the application page. Questions can be directed to experiential.learning@vanderbilt.edu.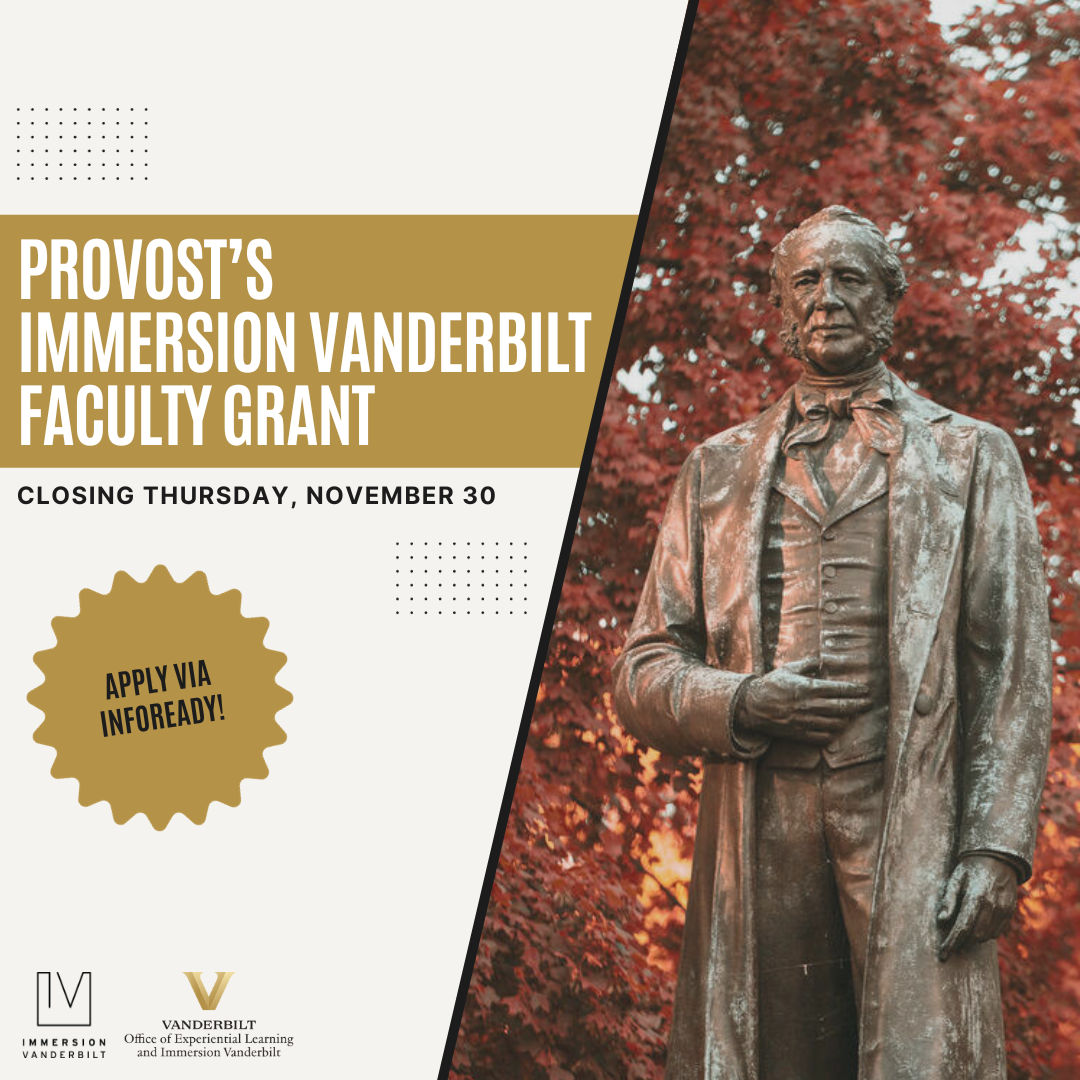 Frequently Asked Questions