The Culminating Project is the final component of an undergraduate student's Immersion Vanderbilt degree requirement. The student will synthesize and integrate their curricular and co-curricular learning and apply it to the creation of a product or to address an issue. Project examples are research papers, poster presentations, artistic pieces, prototypes, podcasts, films, performances, and much more. Vanderbilt undergraduates may complete their culminating project independently with a faculty mentor or through their academic coursework. These projects are typically completed in the student's junior or senior year due to the expectations for students to create, analyze, and apply.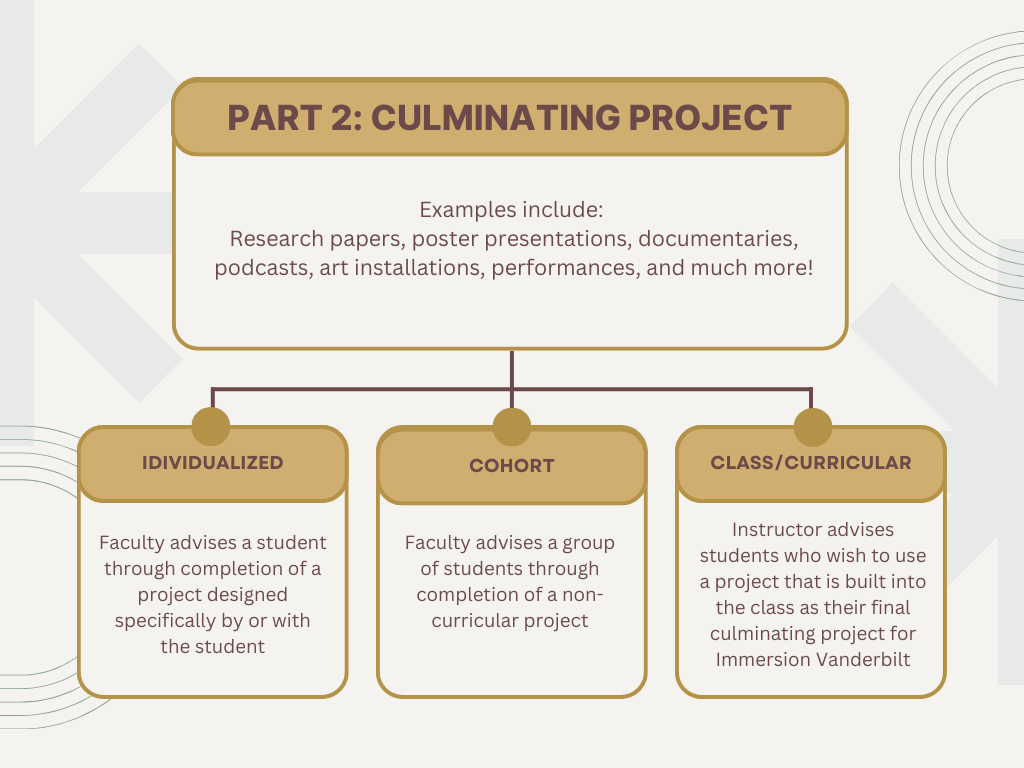 Assignments call for integration of coursework with previous knowledge or experiences, skills, and experiential learning.
The project has concrete applicability to a 'real-world' problem or constituency. For example a research paper or presentation that furthers discourse in the field; an installation or performance that brings together a community or addresses a pressing issue; a white paper, website, or process revision that a community partner might use to solicit assistance or improve outcomes.
Student are required to demonstrate mastery of content and fundamental skills for life after graduation.
Students take responsibility for their work and learn from their mistakes. For example, students might set their own due dates or co-design rubrics, select the topic of study or methodology employed, or be expected to revise their work multiple times.
Assignments provide opportunities for reflection on the learning process and results of their inquiry to foster meaning-making and integration.
Student self-evaluation of their academic and personal growth is promoted and informs their final grade.
Feedback and evaluation explicitly acknowledge students' development of skills such as communication, teamwork, and perseverance that will serve them in their undergraduate studies, career, and life.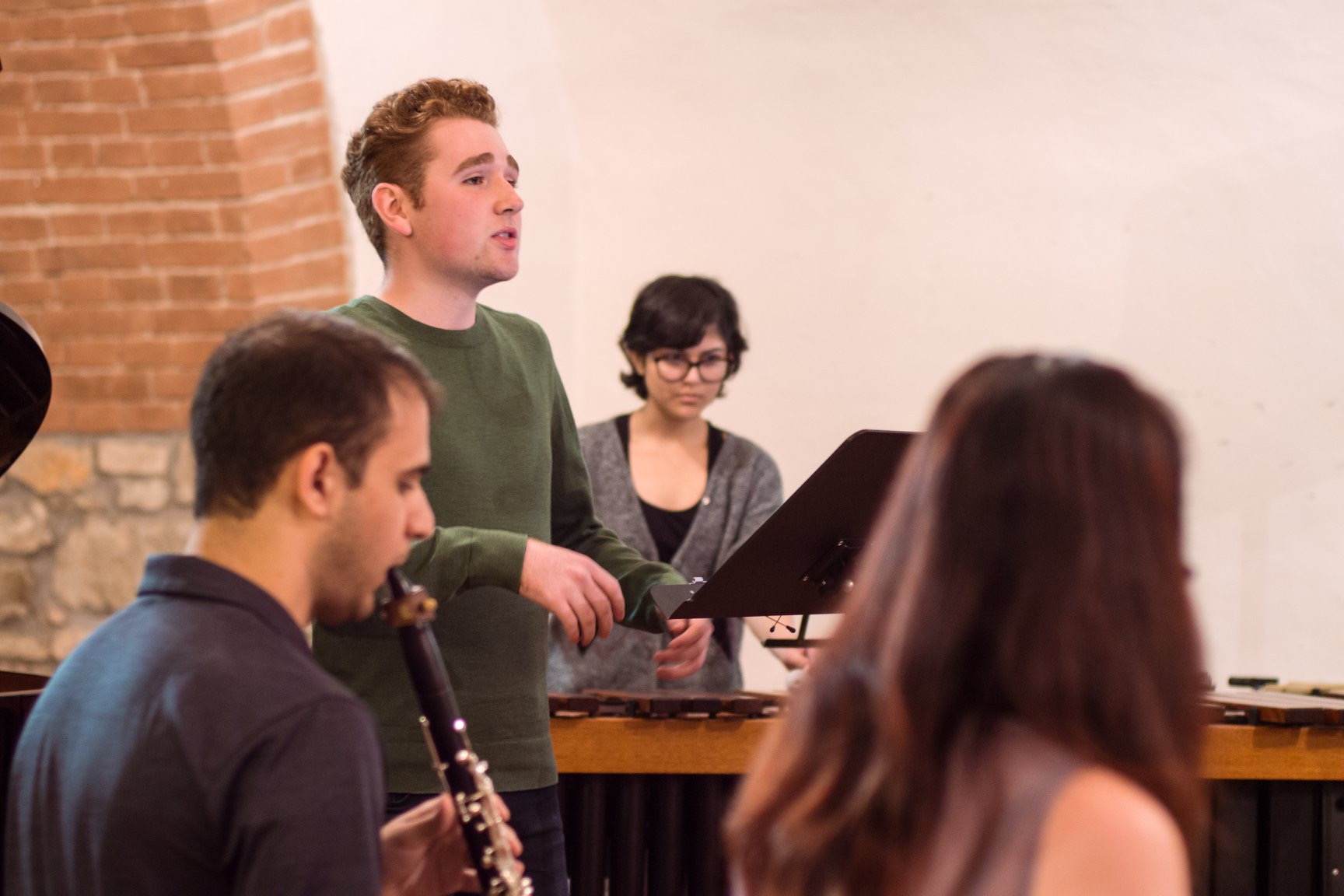 If you would like to have your class tagged, please indicate on the Class Tag Submission Form.