Vanderbilt Undergraduate Summer Research Program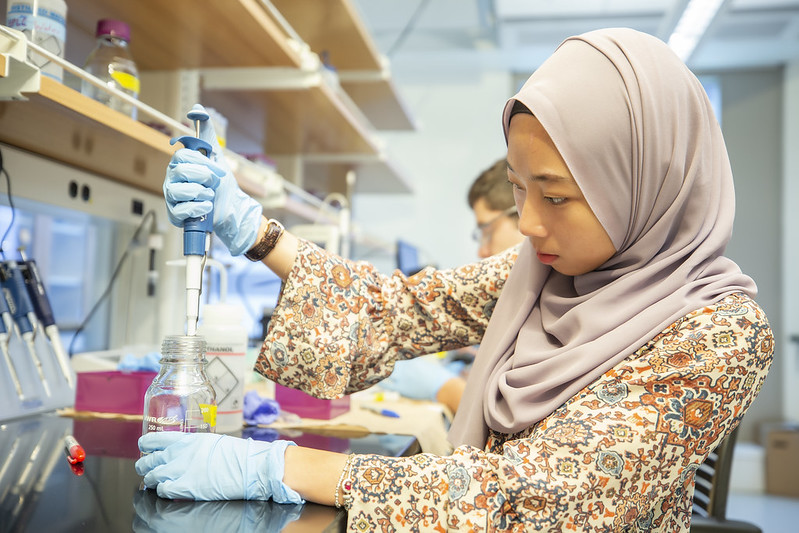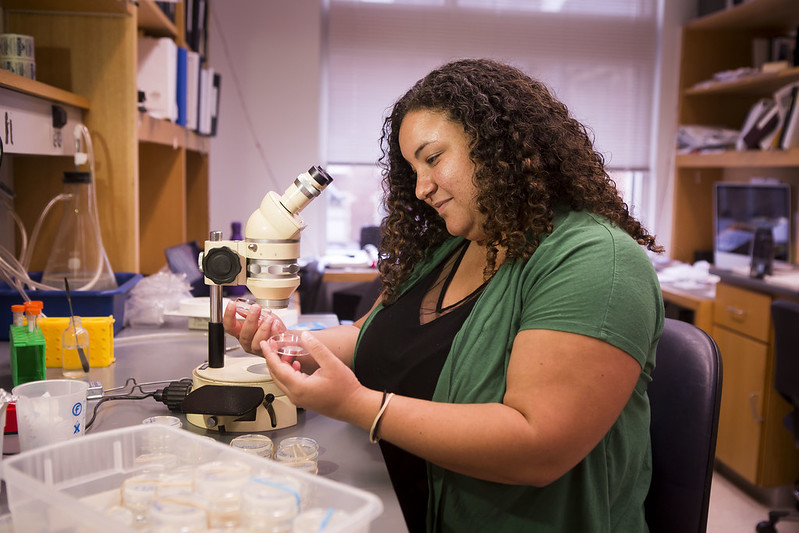 The Vanderbilt Undergraduate Summer Research Program (VUSRP) provides Vanderbilt undergraduate students with the opportunity to fulfill 10 weeks of full-time research during the summer under the mentorship of any full-time Vanderbilt University faculty member, including faculty in the graduate and professional schools. VUSRP strongly prioritizes research that our Vanderbilt students do with Vanderbilt faculty. In-person research and mentoring is favored, though with adequate justification, virtual research and mentoring will be considered.
Participants will fulfill their research on campus or in another research and/or field setting. The goal of VUSRP is to encourage and enhance student-faculty mentoring and joint research and discovery efforts.
The acceptance rate for the 2023 summer cohort was 43%. 102 students out of 235 applications are supported this summer through VUSRP.
Sincere thanks to all of the sponsors who contribute to this impactful summer experience for Vanderbilt undergraduates.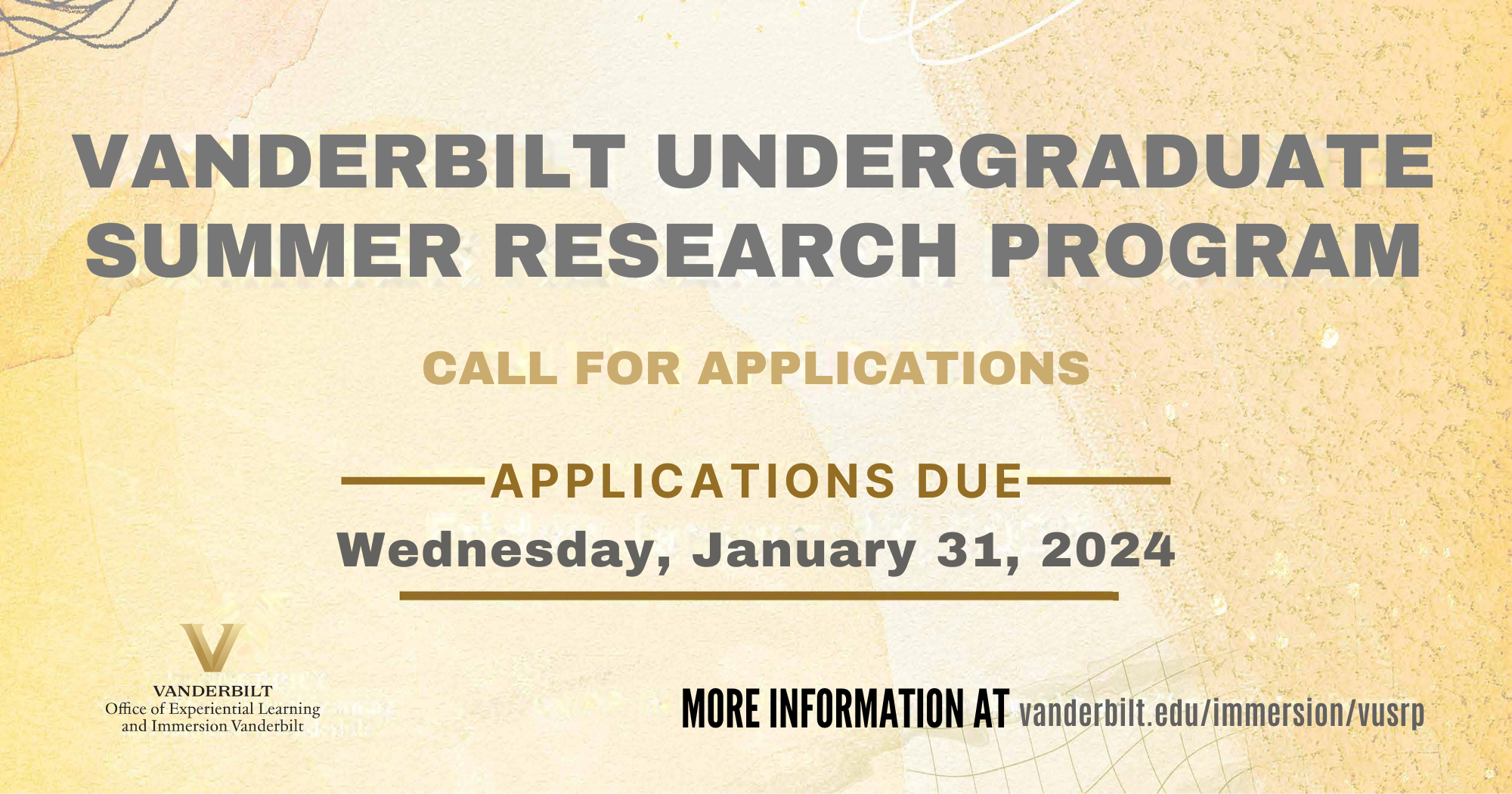 Program Highlights
Applications are open for Summer 2024! Applications close on January 31, 2024.
VUSRP is a 10-week program that allows students to closely work with any full-time Vanderbilt faculty member.
The main component of the program is the scholarly work done by the Vanderbilt undergraduate student (VUSRP student) in collaboration with their faculty mentor.
VUSRP involves highly collaborative, full-time work.

Participants will engage in research with a VU faculty mentor on campus or in another research and/or field setting.
Participants are not permitted to take courses during the program.
Participants are expected to give top priority to the VUSRP research during the ten-weeks dedicated to the program.
Student Support
A $5000 stipend is awarded, with a limited number of $6000 Littlejohn and Goldberg Fellow awards for exceptional applications.
Stipends are intended to cover necessities and room and board. Stipends are also meant to cover the cost of the poster for the undergraduate research fair.
Important
Students who accept VUSRP stipends are required to:

submit their VUSRP plans as an immersive experience on the Immersion portal.
attend a spring workshop to review program logistics.
complete 10 weeks of full-time research on campus or in another research and/or field setting with their faculty mentor over the summer
participate in a roundtable presentation toward the end of the 10-week period.
present at the fall or spring Vanderbilt Undergraduate Research Fair

No courses can be taken that overlap with the ten-weeks of research.

Students who accept VUSRP funding are encouraged to use the experience to satisfy their Immersion Vanderbilt requirement and must declare their VUSRP as an immersive experience in the Immersion Vanderbilt portal.
Vanderbilt faculty may advise no more than two students per cohort.
Successful applications are the result of intentional and detailed research plans between a student and a faculty mentor. Students who are considering multiple research opportunities at the same time are strongly encouraged to discuss this with their potential mentors. Students will be awarded only one stipend per summer.
Resources and Events
Students and faculty mentors in the summer 2023 cohort can access the secure portal here.