Viewing Statistics About Your Quiz
Once your students have completed the quiz, it can be useful to obtain statistics about their performance. This guide will show you how to see the student average, as well as detailed information about each quiz question.
---
From the Quiz area, locate your quiz and choose Statistics.

This page will show the class average. Note the three tabs at the top: User Stats, Question Stats, Question Details. You are looking at User Stats. Scroll down for individual user info.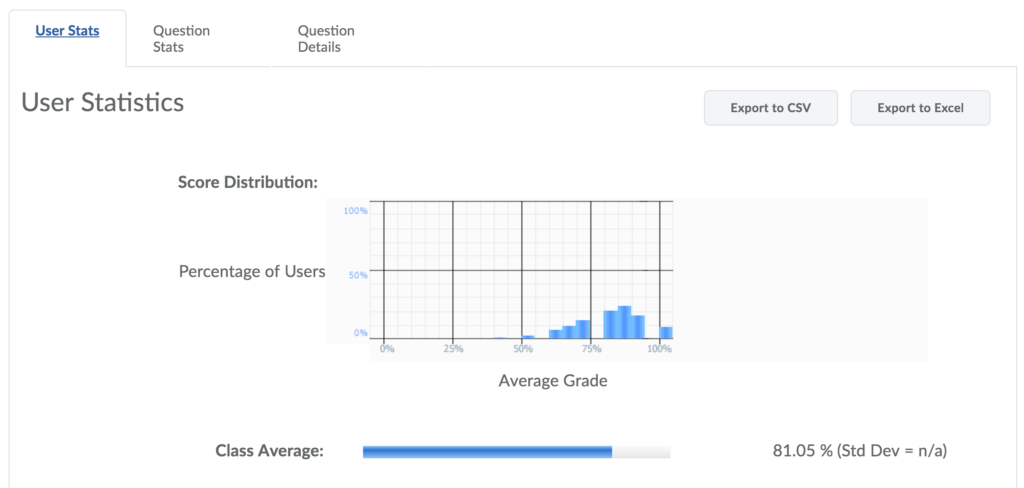 Click on Question Stats to see how each question performed. Scroll down to view stats on an individual question.
Click on Question Details for a deeper look at each question, including how multiple choice options performed.