How to enable Turnitin on a new assignment
Brightspace allows users to choose whether or not to run student assignments through "Turnitin," a program that checks for plagiarism, generates feedback for students on revision strategies, and serves as an online platform for instructors to provide electronic feedback to students.
To use Turnitin, instructors must select the option to "enable Turnitin" for each individual assignment that they would like to run through Turnitin.
__________________________________________________________________________________
How to enable Turnitin while creating a new assignment:
1. To enable Turnitin while creating an assignment, log-in to Brightspace and access the course where you'd like to add the assignment.
2. Locate the course navigation bar, and click the Activities and Assessments.
3. This will generate a drop-down menu. Click on Assignments.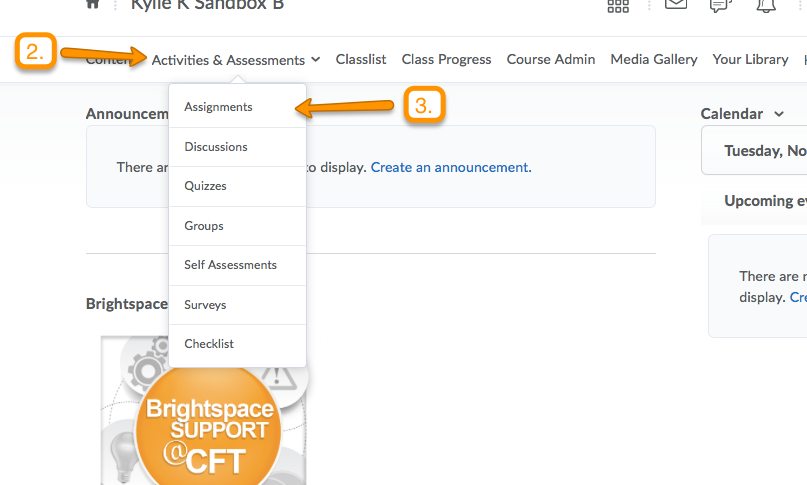 4. On the assignment page, click on New Submission Folder in order to create the assignment
5. On the next page, you must provide a name for the assignment. Then, click on the tab labeled Turnitin. 
6. Check the box to "Enable Turnitin for this Folder."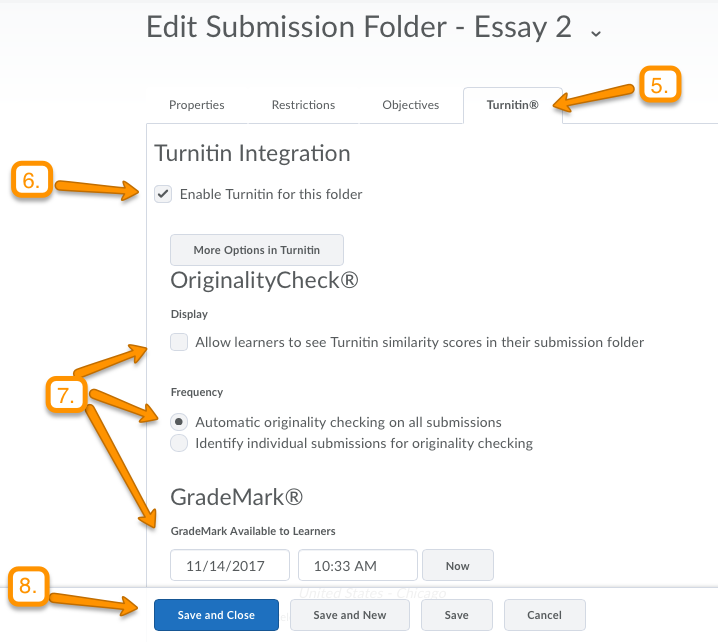 7. You may also choose to allow users to see the similarity report, determine the frequency in which papers are checked, and /or specify the date when students will be able to access the report.
8. Finally, click Save and Close.
Turnitin has now been enabled for this assignment. For information about how to enable Turnitin for an assignment that has already been created, see page for "How to enable Turnitin on an existing assignment."
If you have further questions, please feel free to contact us through email at brightspace@vanderbilt.edu. Thank you.