How do I view feedback and submit regrade requests?
NOTE: You can only submit regrade requests if your instructor has chosen to allow the option for students to submit regrade requests. If you are unsure whether you are allowed to submit regrade requests for a particular assignment, contact and ask your instructor directly.
VIEWING FEEDBACK
You can click on a question to see the rubric the instructor used in grading the particular question. Rubric items that were applied in this case will be highlighted. Instructors may also write comments; those will show up at the bottom of the rubric of the question. Additionally, instructors may also add annotations directly on your answer; these will show up directly on your answer when you click on the question.
There is also an option to download and print your feedback by clicking the "Download Graded Copy" at the bottom of the page.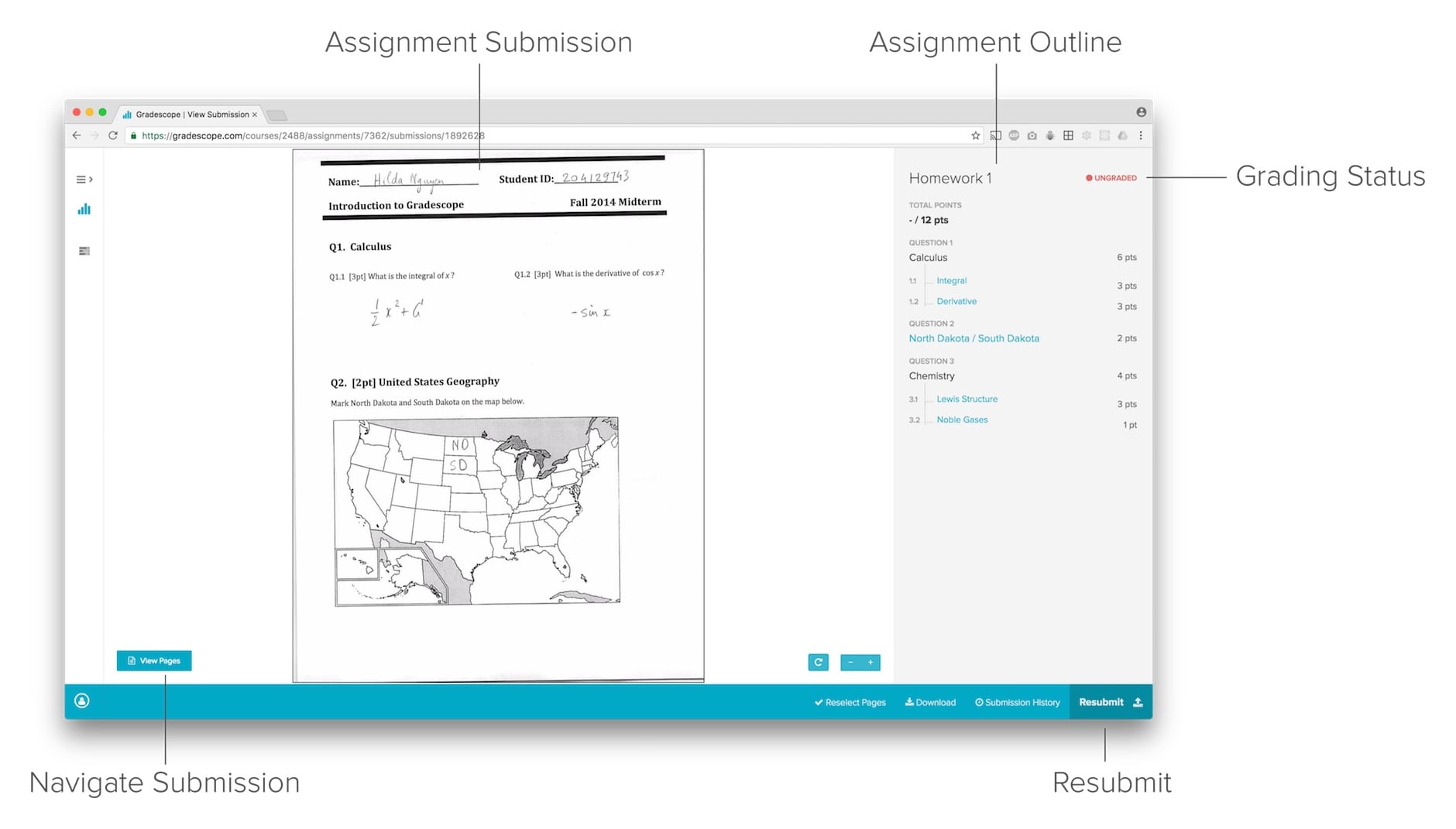 REGRADE REQUESTS
Any regrade requests will need to be done at the individual question level. In order to submit a regrade request, click on a question and then select the Request Regrade button at the bottom right of the page. When you submit a regrade request, you will also be able to add a note asking for clarification or more points (or any other grade-related questions).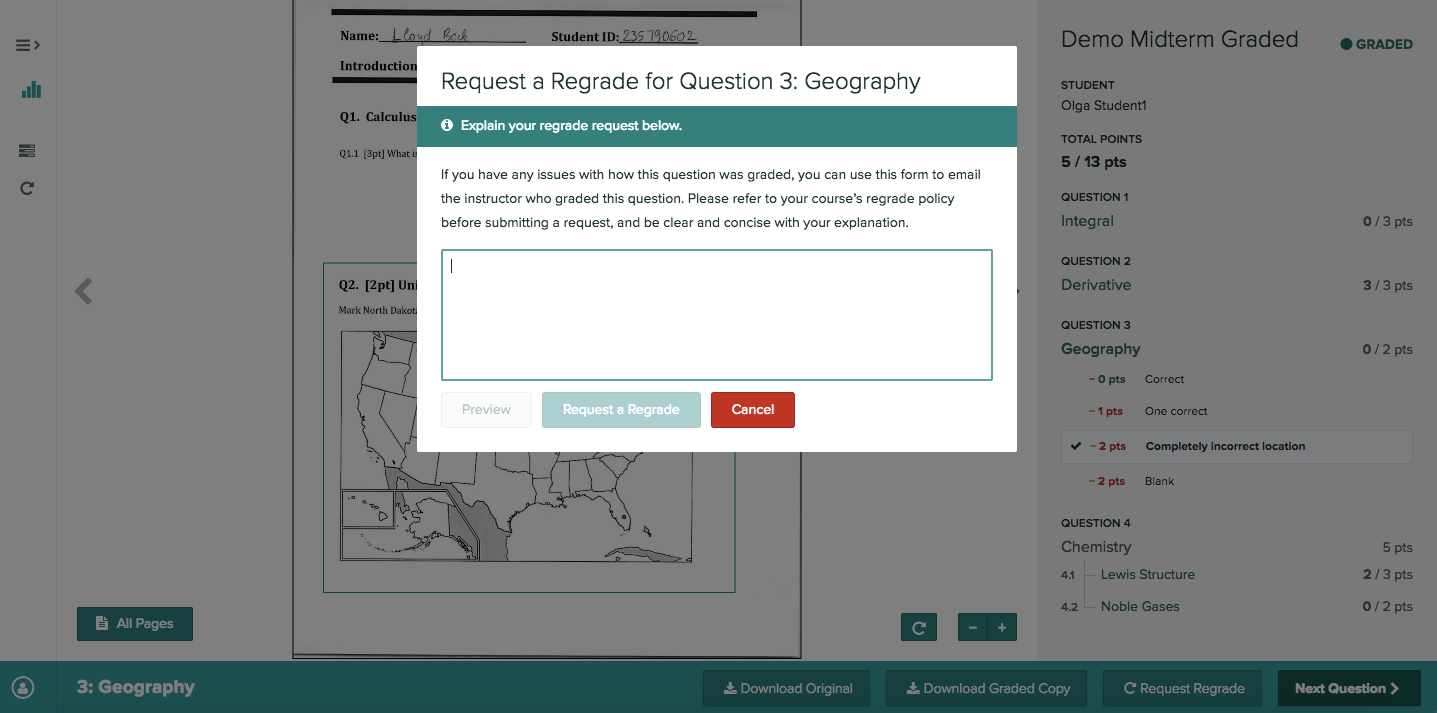 Your pending and completed regrade requests will be on your Regrade Requests page. You will also receive an email when your regrade request is completed.