Recording the correct pronunciation of your name on Namecoach
Namecoach is an application in Brightspace that provides a simple way to record name pronunciations for classmates and instructors to easily learn and remember. You can learn more about Namecoach at their website. When you are recording your name in Namecoach, we suggest you use Google Chrome as your browser. It has shown to be most compatible.
Updated September 2021
Click here for a Printable version
---
Recording your name

Go to the Name Coach Roster module in your course, located in the Content area. Note: This is only available if your instructor has added it.
You'll have three options for submitting your recording. Choose the one you are most comfortable with:
Uploading a file

– browse to your computer for an audio file you have pre-recorded

Using your cell phone

– you'll receive an automated call from Name Coach during you can record your name

Using the built-in web recorder

– speak into your computer's microphone to record your name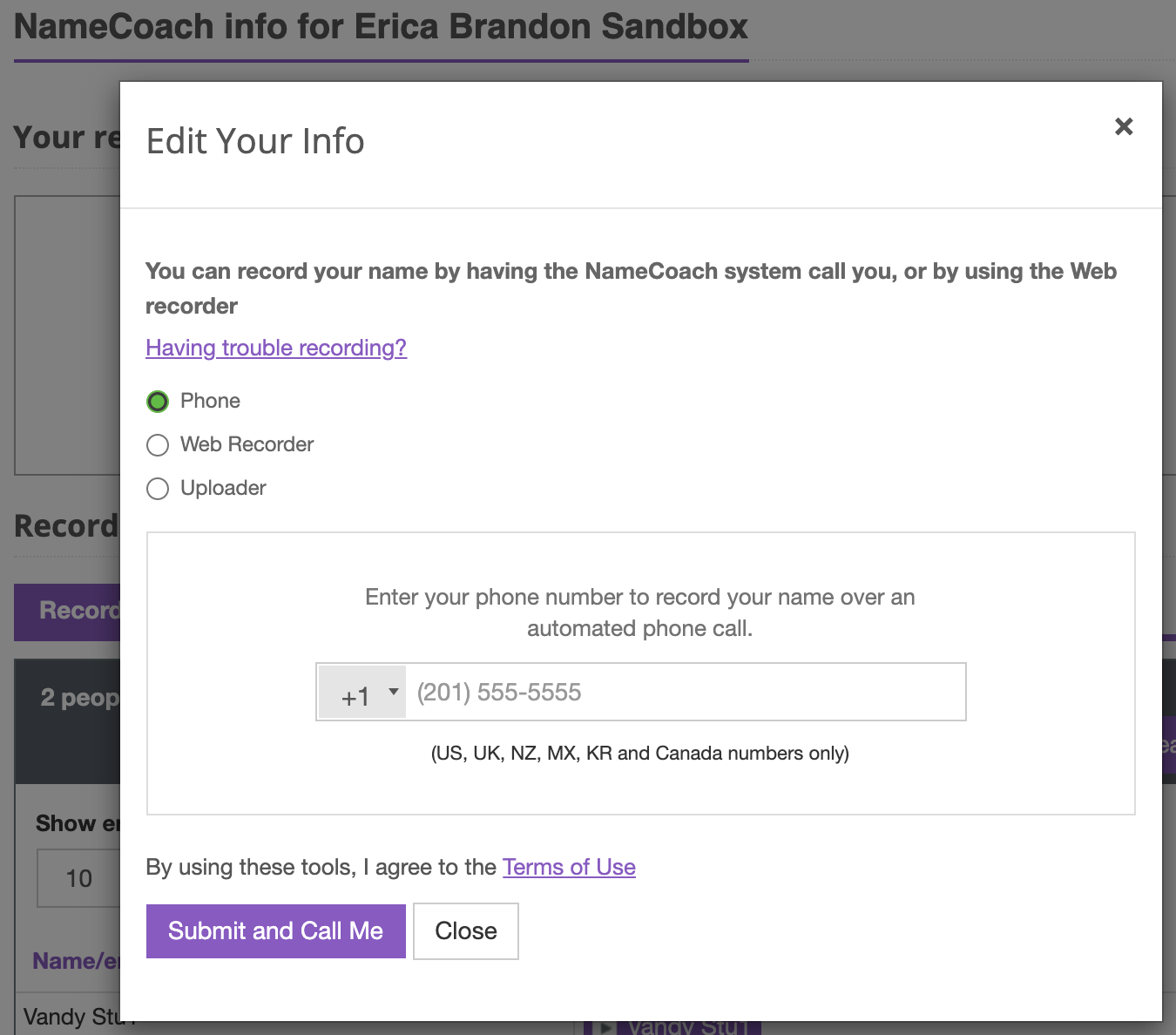 Once you have completed this step in the process, be sure to Save or Submit when you are ready. You will be able to listen to your recording at any time, and click Update if you'd like to change it.