Editing your Kaltura video
Kaltura allows users to make simple edits to their videos. This guide will show you the basic functions of the Kaltura video editor.
STEP 1:
In Brightspace, click My Media and then select the video you would like to edit.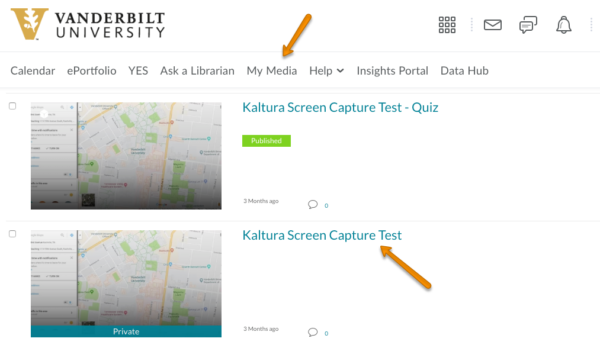 STEP 2:
Under your selected video, click Actions and then Edit.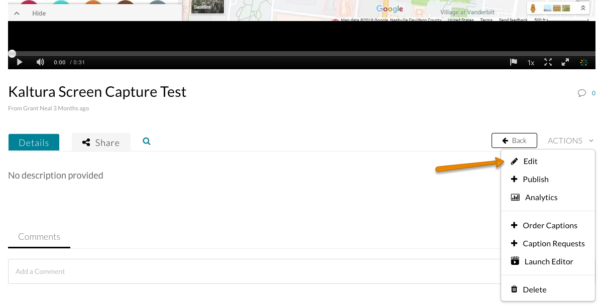 STEP 3:
Click Launch Editor.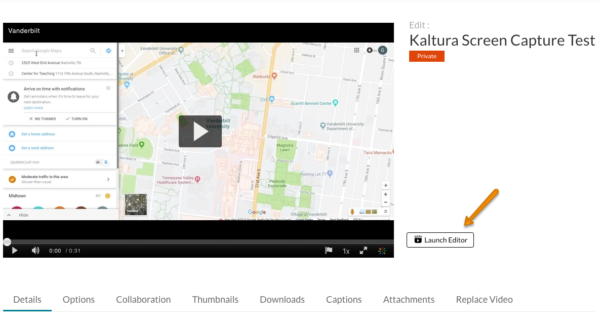 STEP 4:
Once in the editor, you can Save a Copy of your video to edit (if you would like to maintain an unedited version), play the video, and zoom in or out of the video timeline displayed under the video player.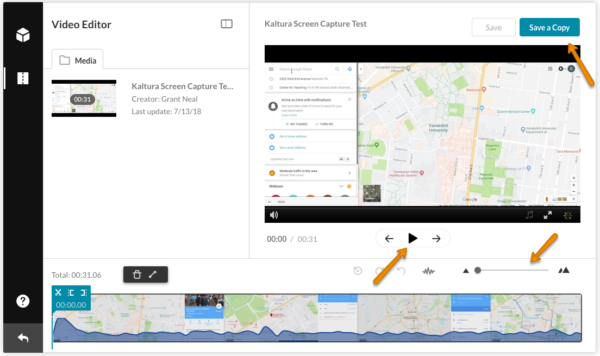 STEP 5:
To edit video off the end or beginning of the video, drag either orange handle on the timeline.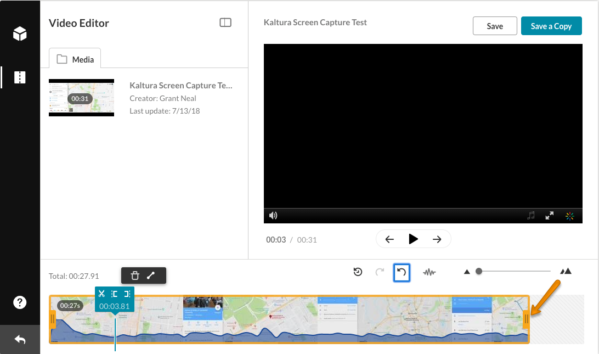 STEP 6:
The blue play bar can be dragged to specific points in the video on the timeline.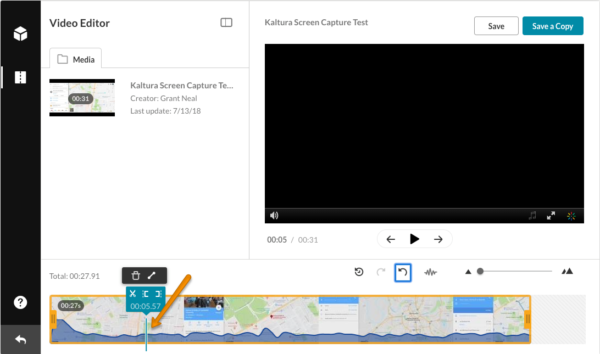 STEP 7:
To split the video at a specific spot, click the scissor icon.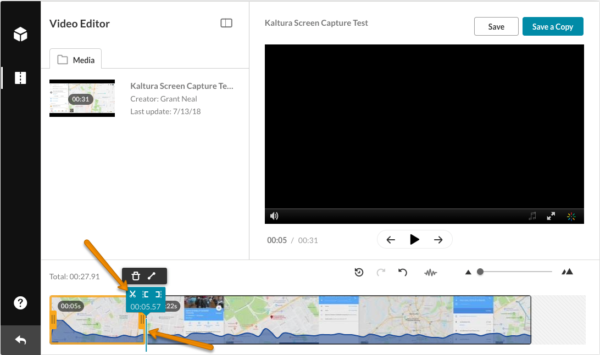 STEP 8:
Once split, you can delete a section of video on the timeline by clicking the trash can icon.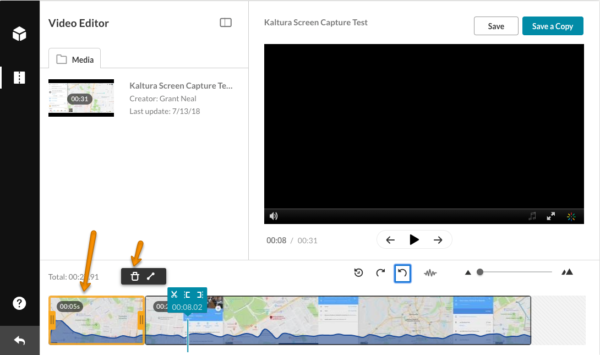 STEP 9:
You can undo a video, or start over by clicking the corresponding buttons.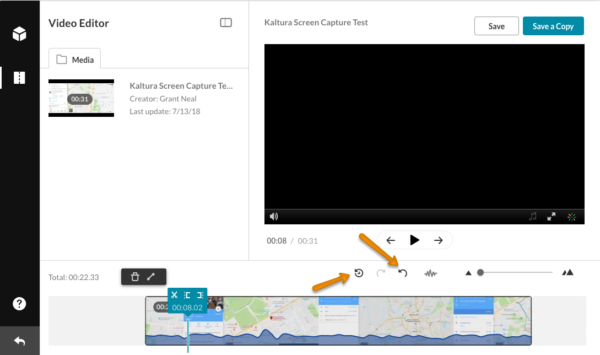 STEP 10:
To add a fade to the beginning and end of your video, click the line icon.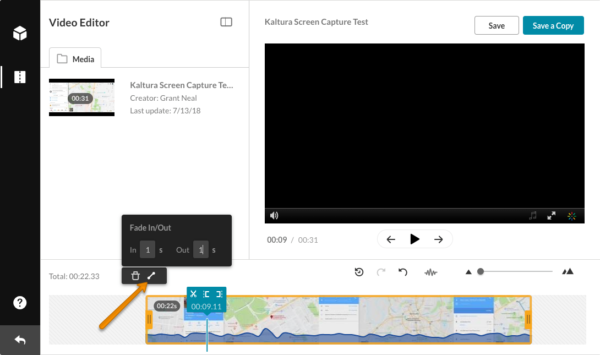 STEP 11:
To save your edited video, click Save.